Davies: "It was difficult to filter all the noise from the Heurtel case"
The pivot confesses that he feels very good at Barça and that he does not set another goal other than winning the Euroleague. "A title like that opens many doors for you."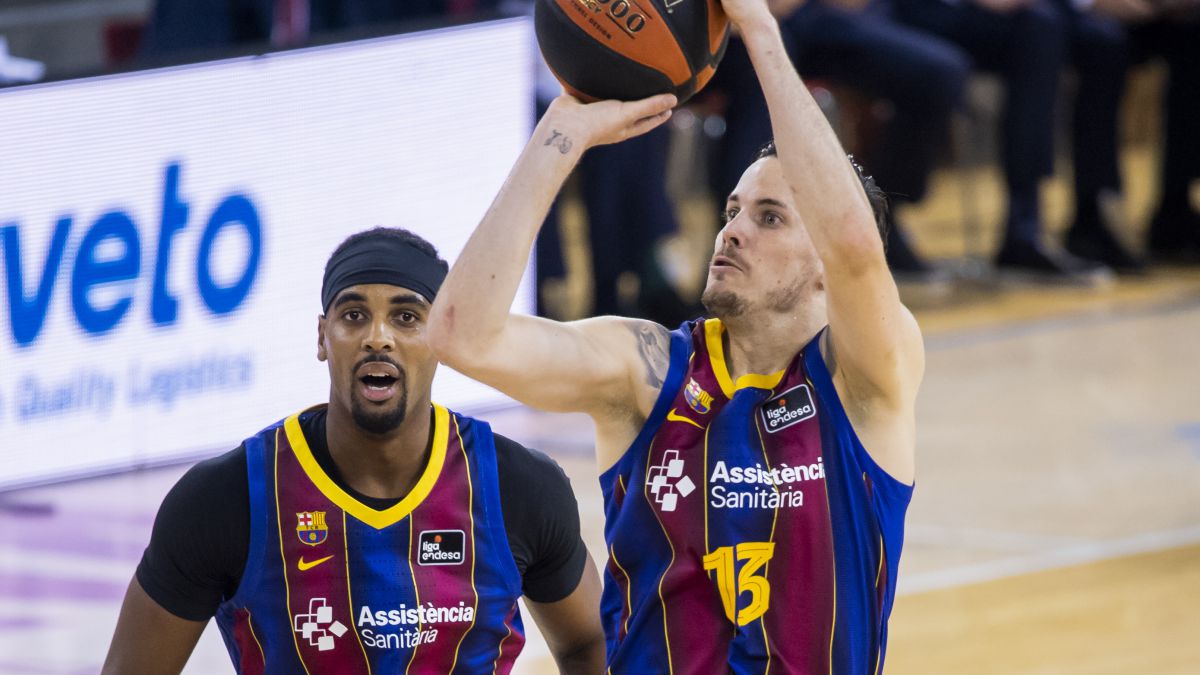 Brandon Davies, Barcelona center, reviewed the season, the signings and his personal and team future in an interview with Eurohoops. "We all want to be champions. If we continue working like this, we will continue to improve. We are showing it so far."
The Barça interior gets wet when it comes to choosing four teams for the Final Four in Cologne. "It is difficult, because there are many powerful teams and you cannot relax, but I think I would bet on the four that are now first: Barça, CSKA, Milan and Real Madrid." The pivot also spoke about the Classics against Real Madrid, games that are going on "as if there were a title at stake." "It's a rivalry that is unmatched in the world. It doesn't matter if it's a regular season game. When you play them, every possession matters."
Davies renewed in the summer for one more season and gives the reason for his decision: "Since I arrived, I felt welcome in the team. The fans welcomed me as if I had been more years. It is a club you want to be part of." The pivot stood out at Zalgiris before landing at Barcelona, where this season he has met again with Jasikevicius, his coach on the Lithuanian team that year. "Everyone knows that he is one of the great brains of basketball, especially here in Europe. The career and the relationship that we develop at Zalgiris is a great thing. We both know what to expect from each other, which is useful for me as a player. and for him as a coach. Besides, he always expects more from all his players ".
About Mirotic, he emphasizes that "he always finds ways to play selflessly". "Both he and Calathes will do whatever it takes for us to win games and they are great team leaders."
Davies does not think, for now, in the NBA. "I'm focused on winning the Euroleague. At this point in my career, a title like this opens many doors for you. Every player who comes from the NBA always has the goal of returning to it. But I prefer to focus on going step by step and my next step is to win the Euroleague ".
Lastly, Davies also spoke about the Heurtel Affair. "We all had our opinions, but there came a point where we had to continue and focus on the team. It was difficult to filter the noise and try to be a good teammate. None of us had experienced such a situation. I think we did a good job because we kept the dressing room. united, making sure we would remain family. I spoke to Thomas when this was all going on to find out how he was doing. We have the same agent. "
Photos from as.com