Darder, 150 games with Espanyol and a scare
The midfielder, who retired against Sabadell, should have no problems playing against Sporting. It is the fourth of the staff with the greatest baggage.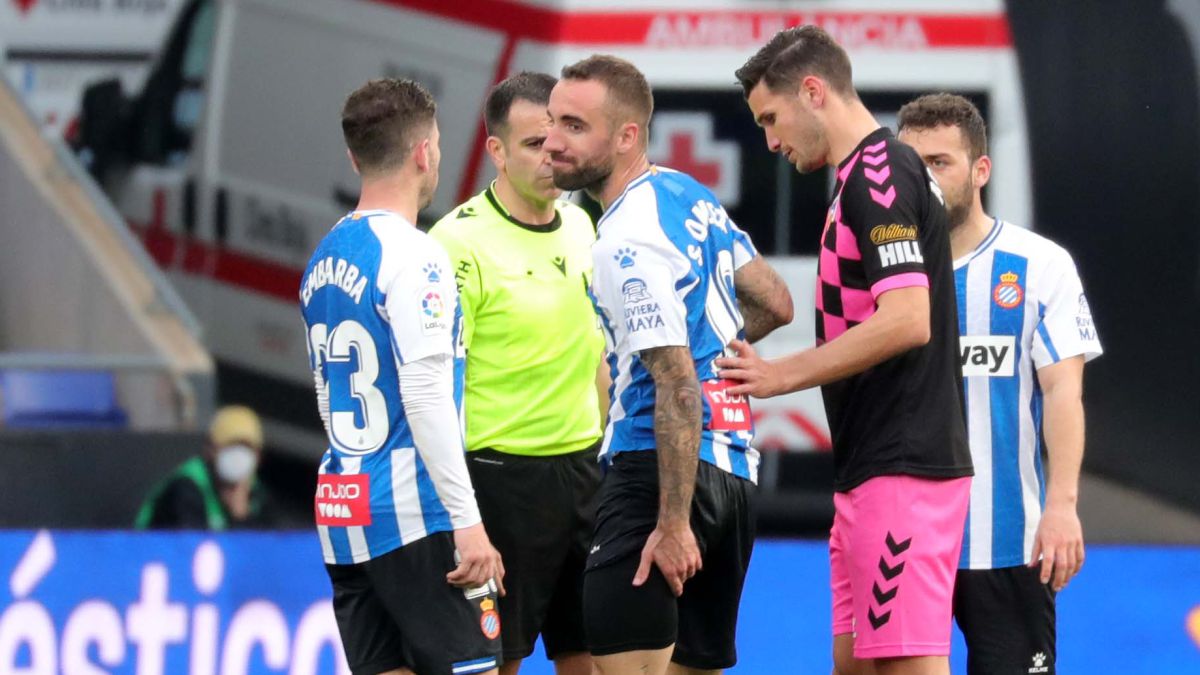 The 70th minute of the meeting was approaching. He looked at the bench and made the gesture of change. As the ball was relatively close and he preferred not to risk an unnecessary sprint, he would drop to the ground and remain seated, touching the hamstrings of his left leg with his hand. Sergi Darder turned on the alarm light in his 150th match with the Espanyol shirt, the one of the first team because in the quarry he played a few more, but it seems that everything was a scare.
"There was an action in which he felt a discomfort and we have players waiting so as not to take risks. In principle there is no more history, it was more out of precaution than anything else, "clarified Vicente Moreno, who lined up the youth squad last Saturday against Sabadell knowing that" it was a bit fair ", but also that at 27 years he knows his body perfectly enough to ask to be replaced and thus avoid greater evils. "I understand that with Sergi there should be no problem," the Espanyol coach added.
So Darder should be ready for Sunday's visit to Sporting de Gijón, in El Molinón, the day that he will be four months in his natural demarcation, that of midfielder, where Moreno placed him on October 28 against Ponferradina to stay. Not in vain, not a game has been lost this season except that of Lugo, in which he was suspended, and accumulates as many goals as assists, three, in this season of resurrection.
Darder is now counted as the fourth footballer in the current squad in number of official matches with Espanyol, only behind David López (207), Dídac Vilà (174) and Diego López (161). The midfielder, who made his debut on September 9, 2017 in an untimely match, a 5-0 at the Camp Nou against Barcelona, has garnered 55 victories, 38 draws and 57 defeats. If everything continues as before, it will not take long for that balance to be tipped in your favor.
Photos from as.com