Cutrone, Oliva and Ferro, bench reinforcements
Javi Gracia barely has the three signings that came to Valencia in January. Only the Portuguese made his headline debut.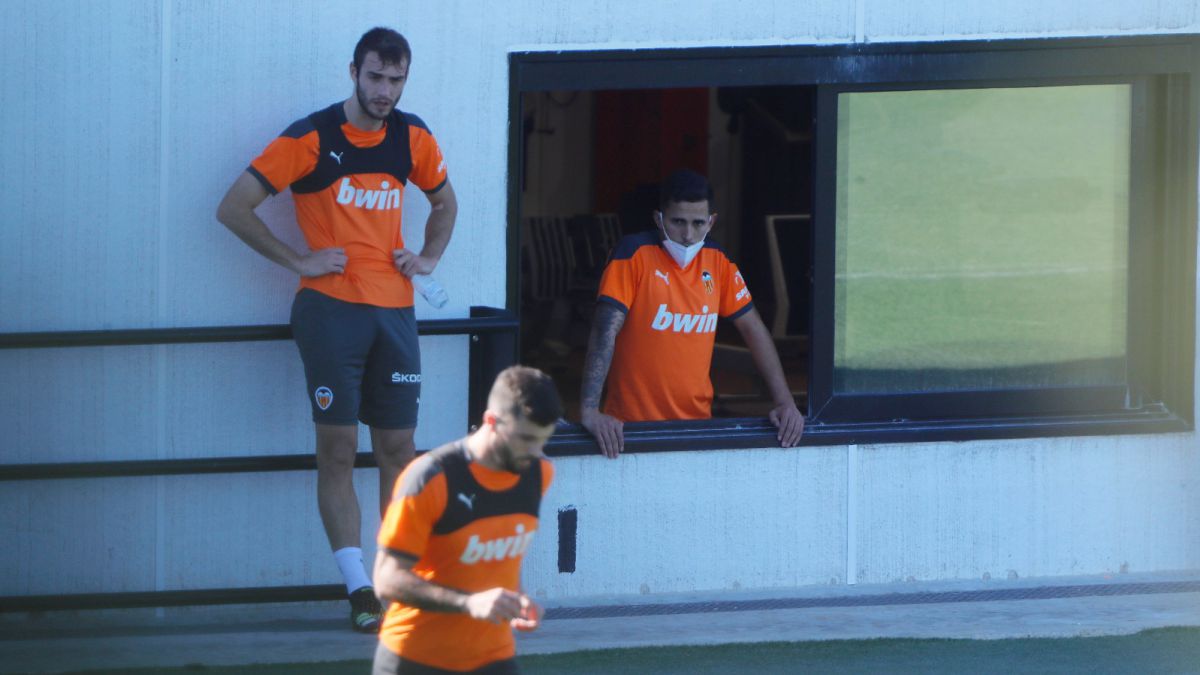 Javi Gracia was one step away from leaving Valencia in October, just when the market was closed and he saw that the property did not bring him any reinforcement. The coach felt cheated because from the top they promised him signings. Gracia did not leave and waited impatiently for January. Anil Murthy assured him during all that time that he would have additions in the winter market. The reinforcements arrived, almost on the horn and when many thought they would not.
After much discussion about the signings, Gracia saw her wardrobe expand with Patrick Cutrone, Christian Oliva and Francisco Ferro. A forward, a pivot and a central should give the Navarrese more alternatives. However, almost a month after his arrival, Gracia has shown that he hardly has the winter signings. So far, Cutrone, Oliva and Ferro have been bench reinforcements.
The only one who has been the owner to date has been Ferro. The central made his debut against Real Madrid. The defender, like the rest of his teammates, did not have a good day at Valdebebas. The Portuguese was not up to the task and Gracia, after recovering troops, left Ferro on the bench against Celta again. The footballer on loan from Benfica came out on Saturday in discount, to lose time. Above, Diakhaby is already recovered from his injury and the options of occupying the axis of the defense are reduced for the Portuguese.
Patrick Cutrone doesn't quite win over Gracia's trust either. The forward, wanting to recover his best version, has only played 32 minutes, 25 'against Athletic and 7' against Madrid. Against Celta, despite the game being stuck, he did not play for a minute. The goals of Manu Vallejo and Gameiro also close the door.
The one who has played the least is Oliva. The Uruguayan pivot only participated against Madrid (27 minutes). Against Athletic and Celta it was unpublished. His hope is that Racic and Soler are on the verge of a penalty, with four cards, and their presence in the starting team could take place shortly.
Ferro, Cutrone and Oliva have already played three games for Valencia. In total, they have been able to defend the che shirt in 270 minutes. But their presence, in percentages, has been very low. The center-back has played 33% of the possible minutes, while Oliva and Ferro do not exceed 11%. At the moment, Gracia sees them as signings for the bench.
Photos from as.com