Cristiano dominates the Italian derby
Juventus won 2-1 at the San Siro in the Italian Cup semi-final first leg against Inter, thanks to a double from the Portuguese. The Milanese had gone ahead with Lautaro.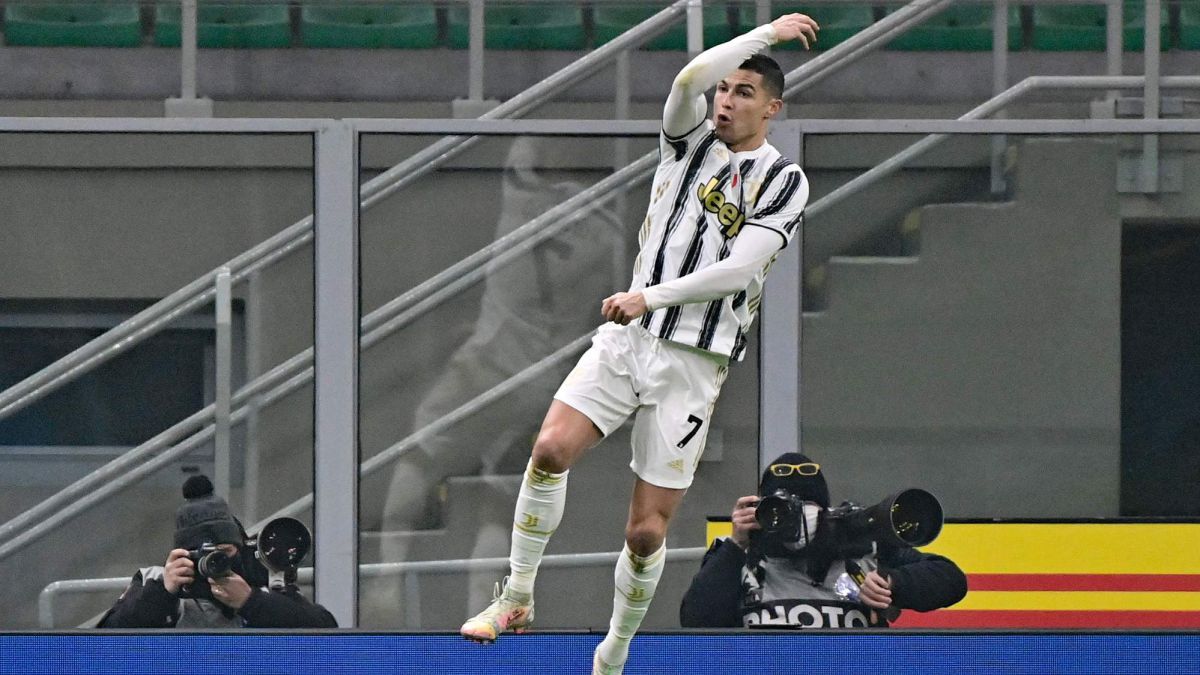 A little over two weeks ago, a tough defeat against Inter opened a debate about Pirlo's Juventus, facing their first and true crisis. The teacher reacted to the difficult moment by lifting his first title, the Super Cup against Naples, and adding five consecutive wins. The last one, tonight, was not only a 'vendetta' against the Nerazzurri, but it also brought him close to another final, the Cup final, with a great advantage heading into the second leg of the semi-final.
Both sets arrived with casualties. Pirlo could not count on Ramsey and Dybala, and started with Kulusevski next to Cristiano. Conte's, perhaps, weighed more: the sanctioned Achraf and Lukaku were missing, replaced by Alexis and Darmian. Both opponents started with great intensity, which gave away a spectacular first half and some individual errors. On 9 'the first emotion of the night arrived: Alexis, with a long pass, activated Barella's counterattack, very clever centering for Lautaro. The 'Toro' anticipated De Ligt and with a powerful shot he folded Buffon's hands.
The early blow did not disconcert Vecchia Signora, who continued to occupy the rival half of the field and reaped the rewards before the break. While trying to receive a cross from Bernardeschi (which ended up out), Cuadrado fell to the ground in the middle of the area due to Young's grab. The referee awarded the penalty after having reviewed the VAR images and from eleven meters, obviously, Cristiano appeared, who did not miss. Shortly after, the Portuguese took advantage of a colossal misunderstanding between Handanovic and Bastoni, stole the ball from the defender on the edge of the area and pushed the 1-2 ball into the empty goal. The ex-Madridista continues to live an exceptional season, at the height of his best years: with these, he has 22 goals in 23 appearances.
The second half was almost a monologue of the interisti, who touched the tie with an attempt by Alexis neutralized on the goal line by Demiral. Those of Pirlo, who removed Cristiano in 77 '(and the bianconero, as always, did not want to leave), knew how to suffer and endured the unsuccessful Milanese attacks. La Vecchia Signora took this Italian derby, then, but not the pass. To seal it, he will have to defend this 1-2 in Turin a week from now. There, Inter will have Achraf and Lukaku, but not Vidal (also substituted and angry) and Alexis, both sanctioned. It will be another great game.
Photos from as.com