"After COVID, in the first training session I wanted to die"
The coronavirus hit Huskic very hard, which still has some sequel. "It is not a joke, it costs a lot to recover," he adds. He was confined for three weeks.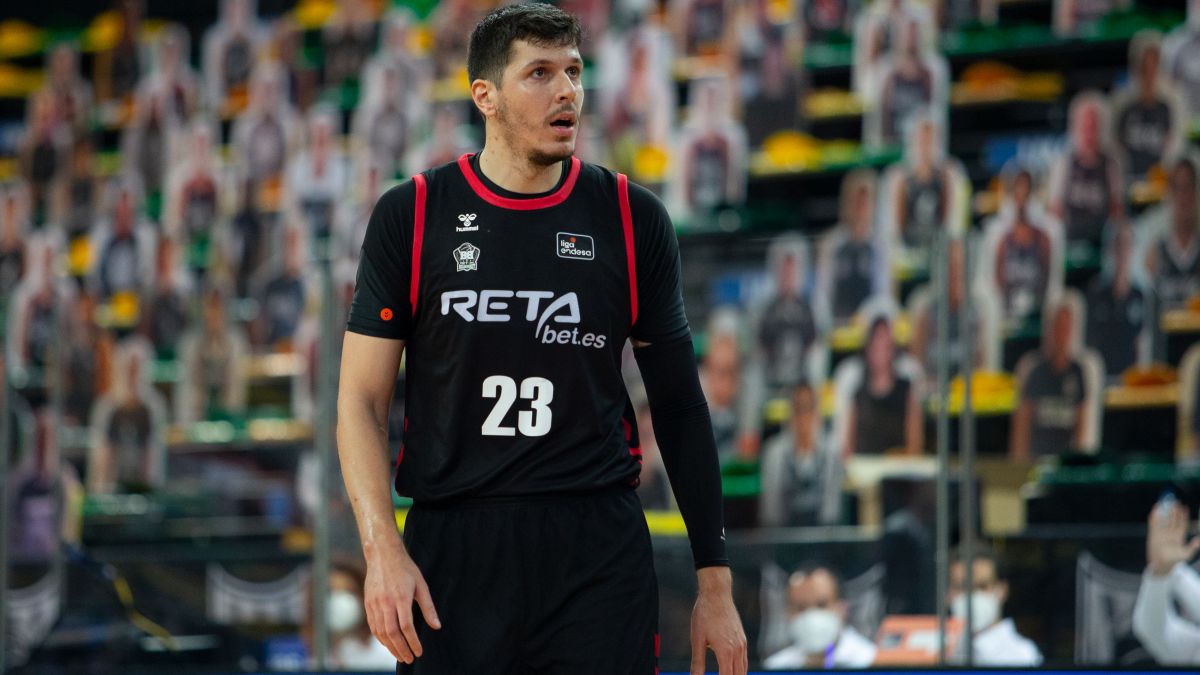 Goran Huskic (pronounced with 'jota' according to his own clarification) expresses himself with such frankness that his speech is very convincing. For deniers, your testimony should make them blush. "I've had a hard time. It's no joke, it takes a lot to get over it. I was confined for three weeks and in the first training session, I wanted to die. I couldn't even give three races, you get tired. Just walking up the stairs, you already drown" . Thus is pronounced a type of 2.10, a cyclops for the average profile of the Earthman. His clinical picture came after a serious injury, a subluxation of the peroneal tendons of the right ankle that forced him to go through the operating room, and in total these problems have erased a year from the court. "This stage has not been easy, now I'm fine, but I don't recommend what I've been through to anyone," he continues in his direct Spanish in an interview on Radio Bilbao.
Now Huskic is focused on his transfer to Bilbao Basket, coming from a Burgos with whom he signed for three seasons and still has one more. "I can contribute much more to this team, we are at the beginning of this path in search of saving ourselves, the important thing is knowing how to endure these situations with great pressure. We have it in our hands. The calendar offers us many opportunities because we have to face direct rivals ", continues the 'five' of RETAbet, one of the five reinforcements of Miribilla's team this year together with Kljajic, Jenkins, Miniotas and Aminu. The latter has covered his temporary contract and has left the capital of Biscay.
The Belgrade-born player looks askance at his club, a Burgos who has been Intercontinental champion and is preparing to play the Cup. And with some envy. "I wish them well, but I have to do my job, leave Bilbao Basket in ACB. Peñarroya gave the go-ahead to his departure, but it is something that the pivot assumes with discipline: "I have a good relationship with Joan. He is a good guy. I am a professional and I must understand him. I am not of his profile, you have to continue and endure. No I am going to speak ill of him, he did not let me go out with bad temper. By living pissed off with the coach or by remembering your bad fortune, you are not going to solve anything, you have to work to make him count on you ".
The main thing is to take advantage of these three weeks of break and do a kind of preseason. "When you're down you have a heavy backpack on your back, but everything can change. When I arrived I was not physically or mentally prepared. Now everything has changed. But he assumes that the star of the team is Balvin, the one who takes away many minutes on the track. "It's the first option and I respect it, I don't care, the important thing is to win."
Photos from as.com