COVID-19 affects 30% of the Formula 1 grid
Gasly reported his contagion on Sunday night and there are already six pilots who have officially suffered or are suffering from the disease.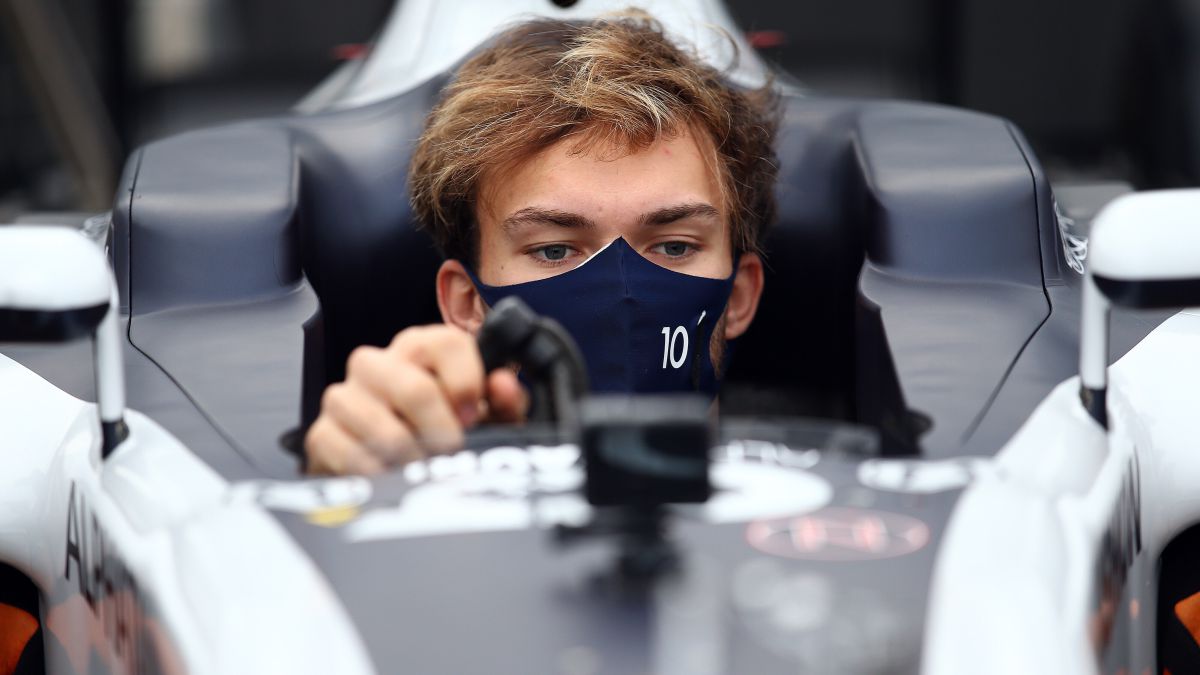 Pierre Gasly announced on Sunday night that he has tested positive for COVID-19 and waits, isolated at home, while he is "fine" and continues to train according to plan. The Frenchman from Alpha Tauri, who turns 25 in a week, is the sixth driver on the Formula 1 grid to officially announce his contagion. "I have notified all my contacts in recent days. I am isolated and following the protocol established by the local authorities. I feel good and will continue with my training plan from home," said Gasly, who lives in Paris.
At least 30% of the grid has suffered the consequences of the pandemic in first person. The first was Checo Pérez, who missed the British Grand Prix and the 70th Anniversary at Silverstone last season. Then his partner, Lance Stroll, in an independent episode that left him out of the Eifel GP at Nurburgring, although his positive was known days after the absence. Both were replaced by Nico Hulkenberg at Racing Point.
Lewis Hamilton missed the Sakhir GP because he tested positive hours after winning the Bahrain GP, although the seven-time champion returned in time for the final race, in Abu Dhabi. And later, in the holiday period, McLaren reported the positive of Lando Norris, who was resting in Dubai, and Ferrari reported the unfavorable result of Charles Leclerc at the beginning of the month. The Monegasque overcame the disease without sequelae and returned to driving last Tuesday in the test week that his team completed at Fiorano with a 2018 car. If there have been more cases among the rest of the drivers, they have not been made public.
Pending the pandemic
Like any sector, Formula 1 is pending of the evolutions that the pandemic registers and the advances related to vaccines and their supply. During 2020, the championship circumvented restrictions and border closures with an exhaustive protocol that included several tens of thousands of PCR tests among paddock personnel, which soon isolated the infected, and which allowed organizing large prizes in Europe, Russia and the Gulf, although with few or no fans in the stands except for Russia and Portugal.
Although there are no F1 trips scheduled until mid-March, with the tests (12 to 14) and the Bahrain GP (day 28), both the FIA and Liberty Media closely follow the possible changes in the calendar that they point, mainly , to urban circuits due to the complex organization and logistics, which are complicated if the events have to be held behind closed doors. The Great Circus solved the circumstances in an outstanding way during 2020, but the challenge in the first months of 2021 will be as intense, or even more so, than the campaign that has already ended.
Photos from as.com