Courtois' 'rebuilding': "We work hard ..."
Erwin Lemmens, goalkeeping coach for the Belgian national team, explained in 'Sporza' the mood that the Madrid goalkeeper suffered after the game against Bruges in 2019.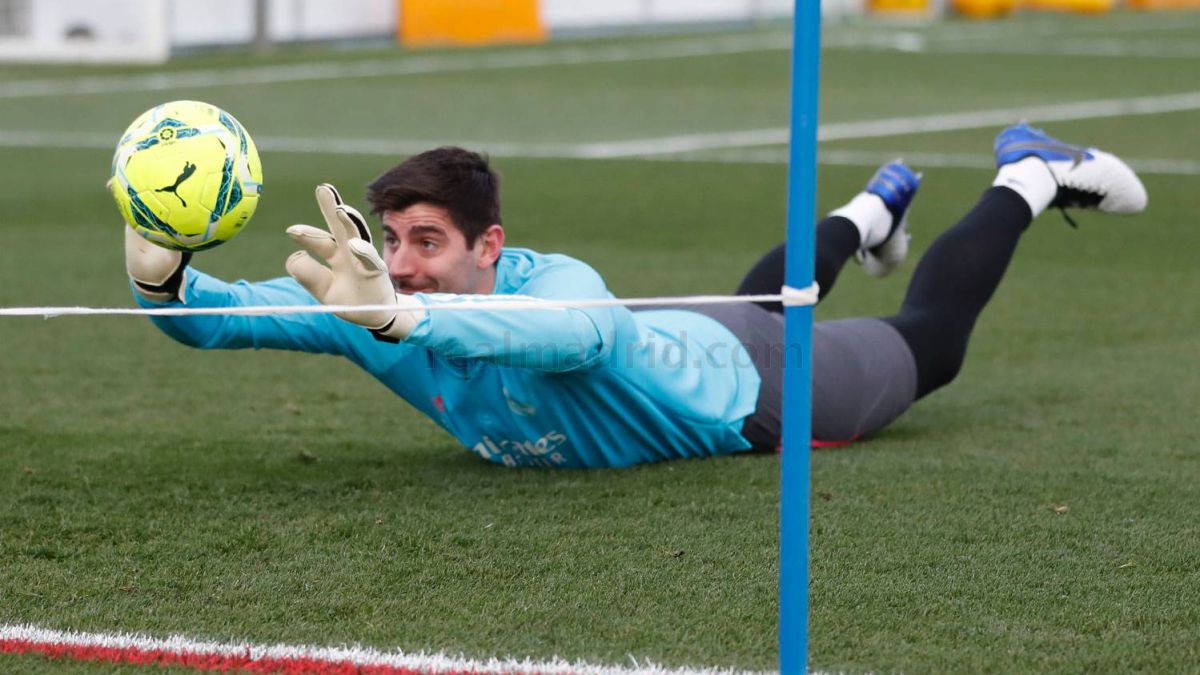 Thibaut Courtois was the great savior of Real Madrid against Valladolid. The Belgian made three meritorious saves that together with Casemiro's goal keep Real Madrid in the fight for the League. Courtois thus continues with the ascending path that sustained the team in the last championship and that it has demonstrated in this one.
Courtois does not need defenders as his great performances are enough but if he did need them, he has found him in Erwin Lemmens, goalkeeping coach of the Belgium national team. "He is the best in the world, he is currently surpassing all his competitors," said the member of the Spanish technical staff Roberto Martínez. "I watch almost all his matches and he has been playing at a very high level for weeks," Lemmens continued in statements collected by Belgian media Sporza. "If he hadn't been there, Real Madrid wouldn't be where they are now. He's keeping them high on the table on his own, but winning the title as a goalkeeper on his own would be completely incredible. It's not easy to always keep an unbeaten goal." .
He overcame the bad reviews after Brujas
The coach also explained that Courtois went through bad times but his work, plus the help they gave him from the national team, helped him get out of the pothole. "After the game against Bruges, he was completely assassinated while he was ill. But he came out stronger from that difficult period. We worked hard to rebuild him after that but he came out stronger. He doesn't care much, that's what makes him so strong." . It should be remembered that Zidane had to withdraw the Belgian goalkeeper "due to stomach problems and discomfort" at halftime. The game went 0-2 in favor of Bruges and Courtois had received whistles from the Bernabéu fans for his poor performance.
A bad situation that Courtois knew how to reverse until he was one of the team's flagships. "In Spain now they also write that he is 'the star' of the First Division. That means that he has surpassed Messi. That is incredible," continued the coach. "(Courtois) He's surpassing everyone. If you look at his stats and achievements, you can't ignore that. We as Belgians can be proud. We text each other regularly, because he knows he can come to me with anything. He can tell me. all in confidence. I dare say we have become friends for the last 8 years, "added Lemmens at Sforza.
The member of the Belgian national team also knows Eden Hazard well. For those who have nothing but good words: "I hope for Real Madrid that Hazard gets fit soon and explodes. That could be a relief for all of Madrid, so that they can win their games more easily" .
Photos from as.com