Correa grows with his method: little noise and lots of nuts
The Argentine decided the triumph of Granada and so far in 2021 he has already had three goals and one assist. The '10' makes it difficult for Simeone in his direct duel with João Félix.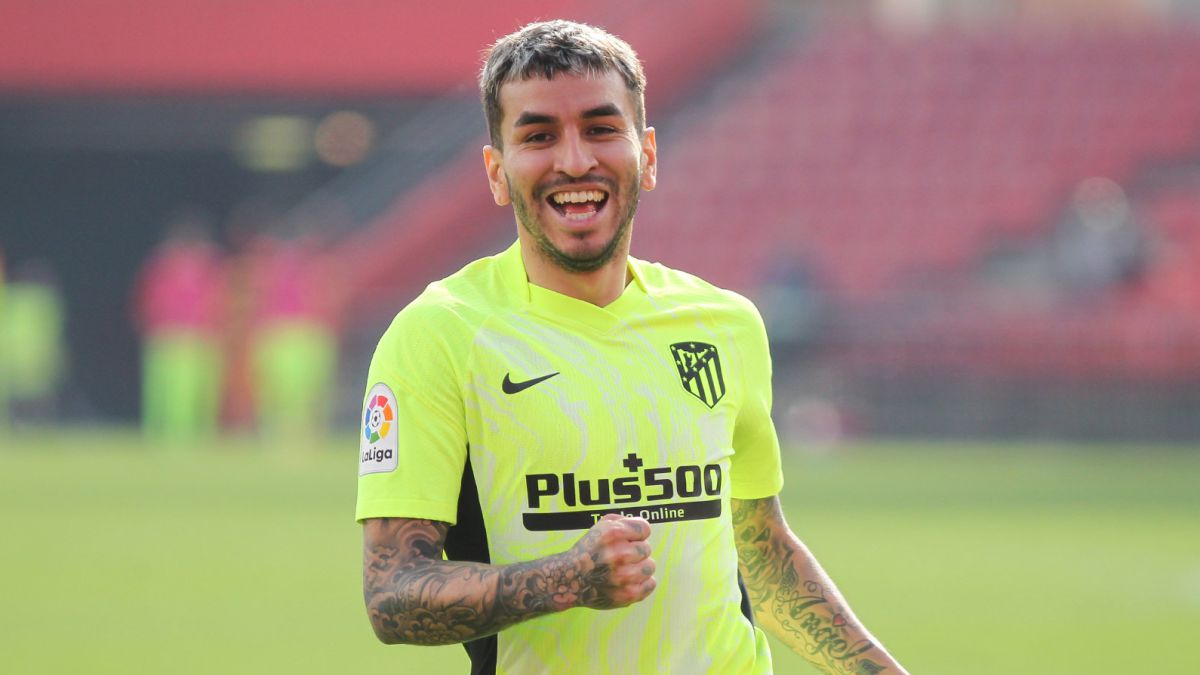 When Atlético has everyone available, Simeone is clear about his eleven ... until he thinks of Correa. In principle, the starting attack is made up of João Félix and Luis Suárez, but the Argentine does not stop making it difficult for the coach. Without making noise, without taking center stage, the forward continues to add. With his goal, he decided victory in Granada. And he is getting stronger: in 2021 he has three goals and one assist.
One of Correa's great virtues, and not just now, but since he came to the team, is that he can always be counted on. As a starter or as a revulsive, the role of the one who flees because he wants more weight, this season he has played in all the Atlético games, 21 in the League, six in the Champions League and two in the Cup. He is neither broken nor injured. And actually, the usual thing is that he starts in the eleven: of 29 games, he started 20 and in nine he entered from the bench.
Correa also provides many solutions to Simeone. His preferred position is as second striker, the one he has been occupying more frequently lately, although due to the demands of the Cholista script he has had to perform on the right wing very often, especially in the traditional 4-4-2. This year, when Suárez and Diego Costa were missing, he also served as a center forward.
In fact, it is with João Félix, with whom he is competing for the position (when the '7' returns from his leave), with whom he has generated a very good connection. Of the nine assists that Correa has given (the one with the most of the squad), four have been to the Portuguese, who in turn has served him a goal. The rest, two to Carrasco and one to Costa, Koke and the youth squad Ricard. To Suárez still none, although in Granada he gave two good passes for the top scorer to finish, this time without aim.
The Champions League, imminent challenge
Correa's thorn is in the Champions League. The Argentine has played 42 games in the competition and has only scored one goal, on the day of his debut, more than five years ago. And the last time he missed a match for physical reasons was also in the tournament: on the 10th he could not face Leipzig due to coronavirus, an appointment for which he had options even to be a starter. Next week is an Atlético-Chelsea game and Correa is running to form in the eleven. Now it is João who has to offer good arguments to Cholo…
Photos from as.com