Colossal duel: Luka Doncic (42) can with a divine Curry (57)
Memorable display of Doncic and a Curry who scored 11 triples and kept the Warriors alive. Much needed final win for the Mavericks.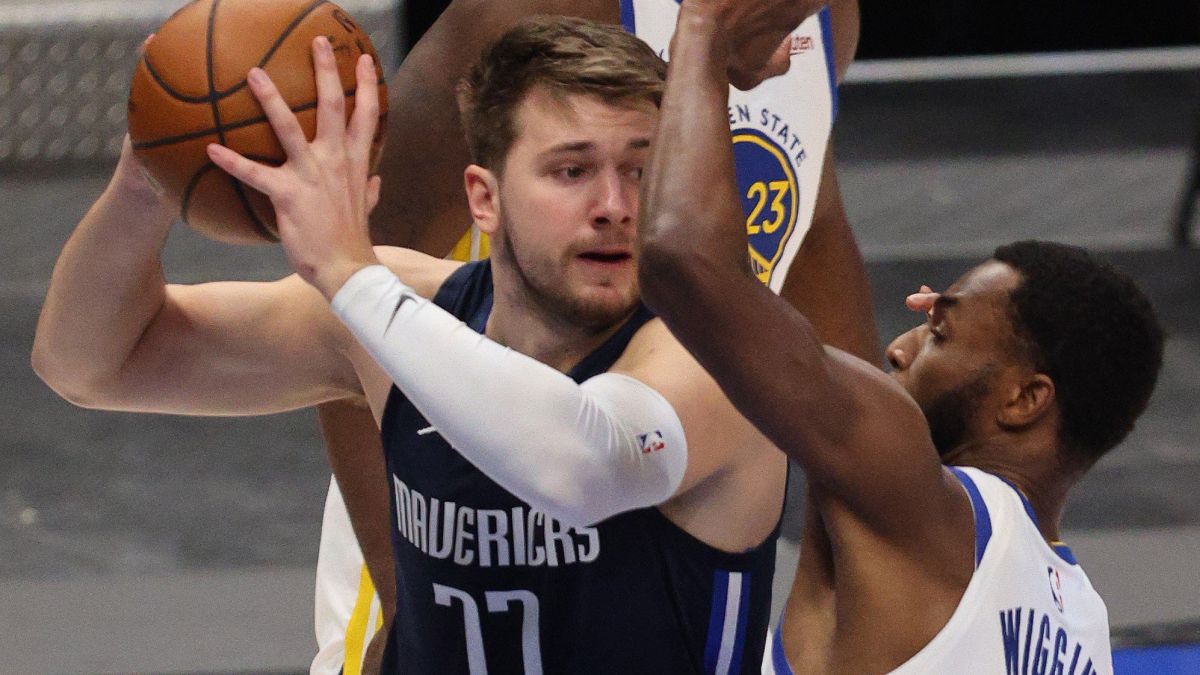 "Every time I threw, I thought I was going to put it in, it's incredible," said Luka Doncic (of Stephen Curry, of course) after an incredible duel between two guards who (with permission from Damian Lillard) can be the starting backcourt of the West if, as it seems, the NBA insists on having its All Star Game (Atlanta, March 7, many public criticisms among the players). He had just finished one of the most impressive, fun and electric individual duels of this season. One that finished with 42 points, 7 rebounds and 11 assists from Doncic, who equaled his top scorer in Regular Season (in the bubble playoffs it reached 43) and added 7/12 in triples. And one in which Stephen Curry reached 57 points and 5 assists with an almost inexplicable 11/19 in 3s.
At the break (72-64 for the Mavs), Doncic was at 21 + 5 + 5 and Curry at 30 points and 7 triples (41 and 10 still in the third quarter, Klay Thompson's record of 14 well within range). The show had been first rate, after the Warriors converted 18-2 in the first quarter to a 35-31 total: 2 points in 5 minutes, 29 in the next seven. In the end, and after resisting several jerks from the Texans, the Warriors came alive (from 118-108 to 121-118) to the resolution. There Doncic scored two fundamental triples, the second to put a theoretically decisive 131-124 with 45 seconds left. But Curry scored 6 points in 17 seconds (131-130) and the Mavs needed one last shot to prevent the final ball from going to a player in absolute grace. It was scored (triple from the left corner) by Maxi Kleber after an assist from Doncic.
Thus ended (after a final basket by the Warriors) a tremendous duel that was, in reality, a game that the Mavericks had to win. Second in 48 hours against some Warriors who had swept the first (116-147), in which they had put in the mixer a team that begins to need any victory, come as it comes: now it is 10-14 by 12 -11 of those from San Francisco, who saw Kelly Oubre return to earth (14 points after Thursday's 40) and clung, in addition to Curry, to Bazemore (20 points), Wiggins (22) and a Draymond Green he played one of those games 100% Draymond Green, with an impossible statistical line: only two points without a single basket in play, 6 rebounds ... and 15 assists, 6 steals and 4 blocks.
The Mavericks have been adding to all those who had been taken away by the coronavirus, the last one a Kleber who finished with 16 points, 8 rebounds, 4 assists and 4 triples, including the decisive one. Richardson (17 points, another 4 triple) also played one of his best games so far this season (in attack) and Porzingis finished at 18 + 10 with more interior presence than in other games against Warriors, it should be remembered, ultra small and in square in the zones (without Wiseman, Looney, Paschall ...) .
The Mavericks needed to win, and they won. Their defense remains unreliable and they ended up reaching a final on the wire in a game in which they were better, were in great need and played against a diminished opponent. It is not for a party but, all things considered, they won and survived an incredible Curry night, one of those for a player who has 16 games of at least 10 triples. No one else in the NBA has added more than 5 (Klay Thompson, his injured teammate). Plus: The Warriors haven't lost since 2015 (14-0 through tonight) if Curry scored at least 45 points. But the point guard, of course, is worse accompanied this season, more so now with the casualties of some Warriors who fell to these Mavs who do not receive medical discharge ... but they won. That, as things are, it is not little. And they did, of course, guided by Luka Doncic.
Photos from as.com