Superman López begins his adventure at Movistar after leaving behind a crossroads with his new team, at the age of 27, in full maturity.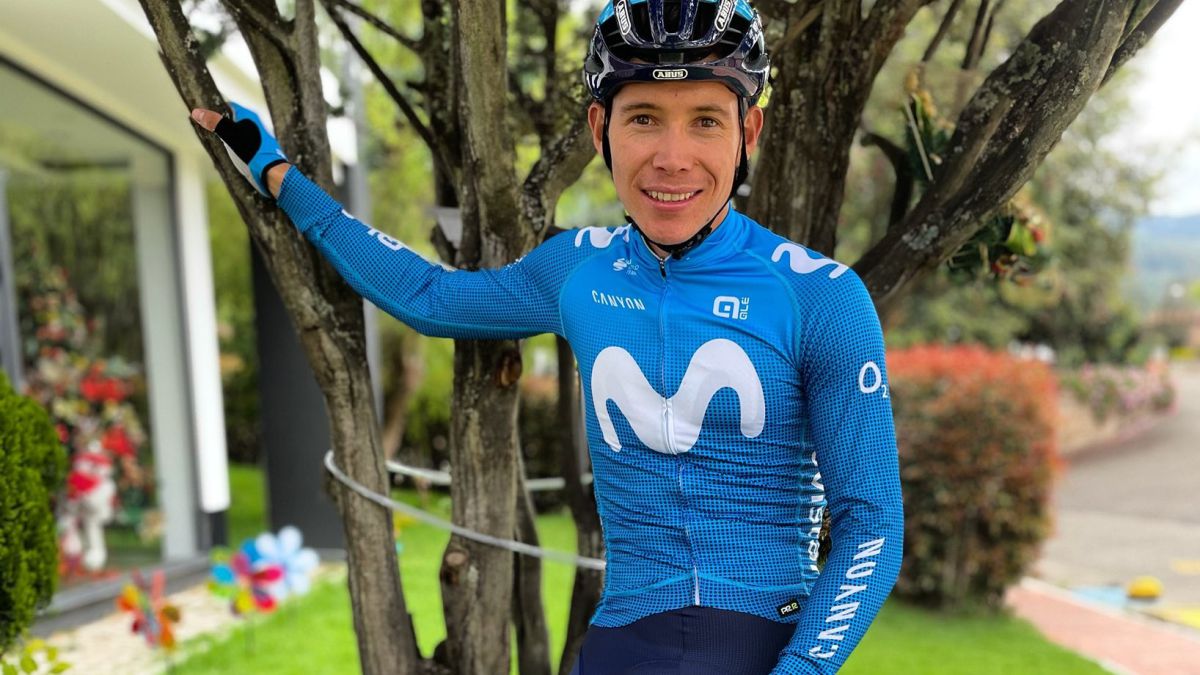 Miguel Ángel López turned 27 years old yesterday, February 4. In full maturity, the Colombian signed for a season with Movistar after his contract with Astana expired: "This team is a specialist in the majors, and I wanted to continue in a squad with support for that type of race. There was interest from both sides, it was my last campaign with Astana and that put me on the market. It was not difficult to join our paths. "
They should leave behind Superman's statements about his new formation in the 2019 Vuelta, when there was a lot of noise and Movistar began to throw: "What a silly team that of the world champion (by Alejandro Valverde). What a world champion we have. What lack of respect. We fell 20 runners or more and it is always the same stupid who take advantage of these things. The climber apologized and considers that "that wound has closed." Like Eusebio Unzué, his manager: "With Superman that was overcome. We are professionals and these situations occur. It was not difficult to fix us with him, it was an easy operation ".
Even so, López did not start the adventure on the right foot. He was confined in Madrid due to his coronavirus infection (already cured, as a birthday present): "I was isolated in Madrid after coming from Colombia, although the course just started. I tried to roll so as not to lose too much. The virus did not disrupt my plans, I was going to start late. It's a shame, not getting together with the rest of the teammates in the Almería stage. The good thing is that we speak the same language and we know each other by measuring ourselves on the road. "
Superman intends to play Tour and Vuelta. In 2018 he exploded with two third places in Giro and Vuelta, and since then he has maintained his ability in the mountains and his limitations in time, which penalizes him and prevents a quality jump: "I know about my abilities and my mistakes, that's why I will try to sacrifice more on the goat, so as not to give up so much in the times and fight with the best when the ascents appear ". In 2020 he debuted in the gala round and finished sixth. At the Giro he fell and suffered a deep injury in the opening time trial. Despite the atypicality of last season, he scored two high finals: in Malhão, in the Algarve, and in Col de la Loze, on the Tour. For 2021 he wants more: "I would like to do Tour and Lap, Enric Mas and I will share. Before, defend the title in Catalonia, because in 2020 it was not played and I was the last winner. The Basque Country also motivates me. The importance lies in competing with ambition, and I needed fresh air after six seasons in Astana. "
Photos from as.com