Clamor after the foul not called to Barça: "The usual shit ..."
Unicaja remembers the action of Davies to Abromaitis on his Twitter account and former Malaga team as Nedovic and Lima rajan. Like yesterday Katsikaris.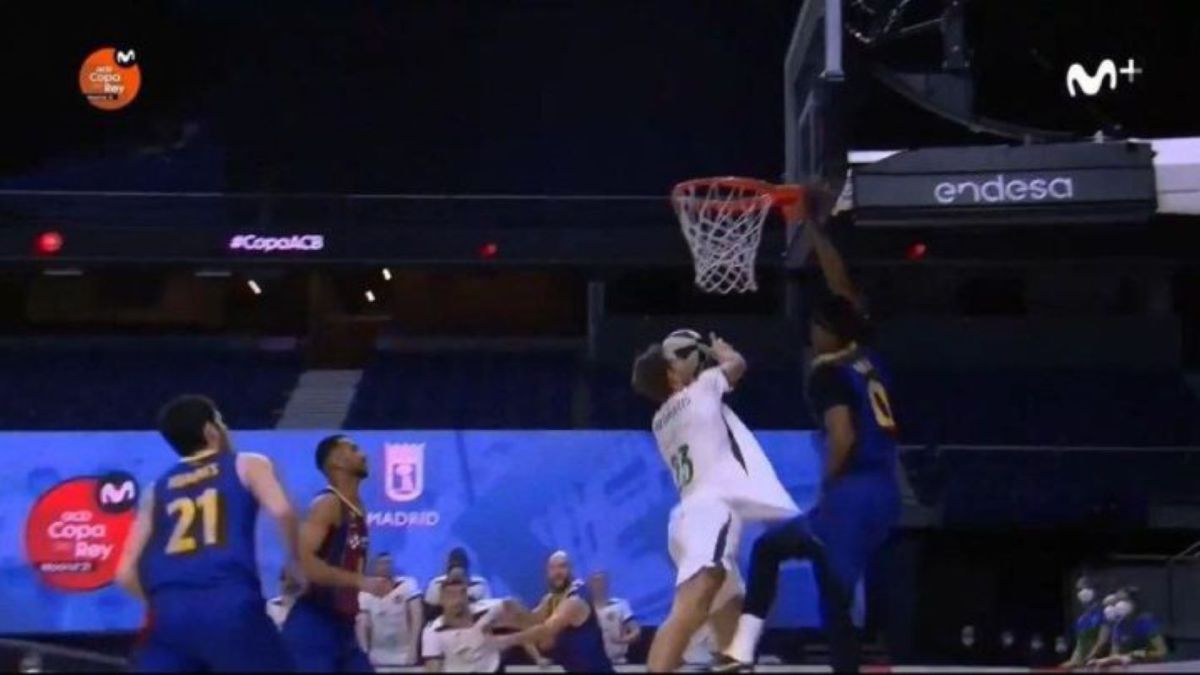 Barcelona beat Unicaja and will be in the Cup semi-finals, in which they face Baskonia today in a duel that promises to be tremendous. It was the expected script, it is true: in the survey that the ACB did among the teams that had not qualified for the WiZink appointment, Barça was a clear favorite for the title, they had the three best placed for the MVP (Mirotic, Calathes, Higgins) and nobody, literally (100% responses) gave Unicaja options.
But the development was not as planned in a great match that was pure Cup: Unicaja came out rolling, escaped and later suffered the reaction of the Blaugrana ogre ... only to get up when he seemed on the canvas, from -9 to an extension in which he already he had no more energy. Overtime came with an Abromaitis penetration that forced off Brandon Davies and scored. In addition, in the repetitions, it was possible to appreciate (live it was not so easy) a grip from the center of Barcelona. That, of course, would have given Unicaja a 2 + 1 and the option to win without extra time: there was no time for more.
Unicaja himself showed the action on social networks with a clear message: "At this time this action is not falling out of our heads ... With 4 tenths left to play ... 2 + 1 and game?". Some ex of the Malaga team were even more graphic ... and there are the messages of Nemanja Nedovic (same old BS: the same old shit) and Augusto Lima (double technique and the bed):
Unicaja coach Fotis Katsikaris also spoke clearly in his post-match press conference: "When Abromaitis scores the last basket (to tie) there is a foul: Davies grabs his shirt, that's where the game is decided. They owe us a shot. I'm not going to say anything about the arbitration. The game did not deserve to end like this. The leading role must belong to the players, to no one else. "
Photos from as.com