Cherry gives the key to the slump
The president of Atlético de Madrid visited SER's 'El Larguero' this Monday and analyzed the news of the rojiblanco team in the previous leg of the Champions League round of 16.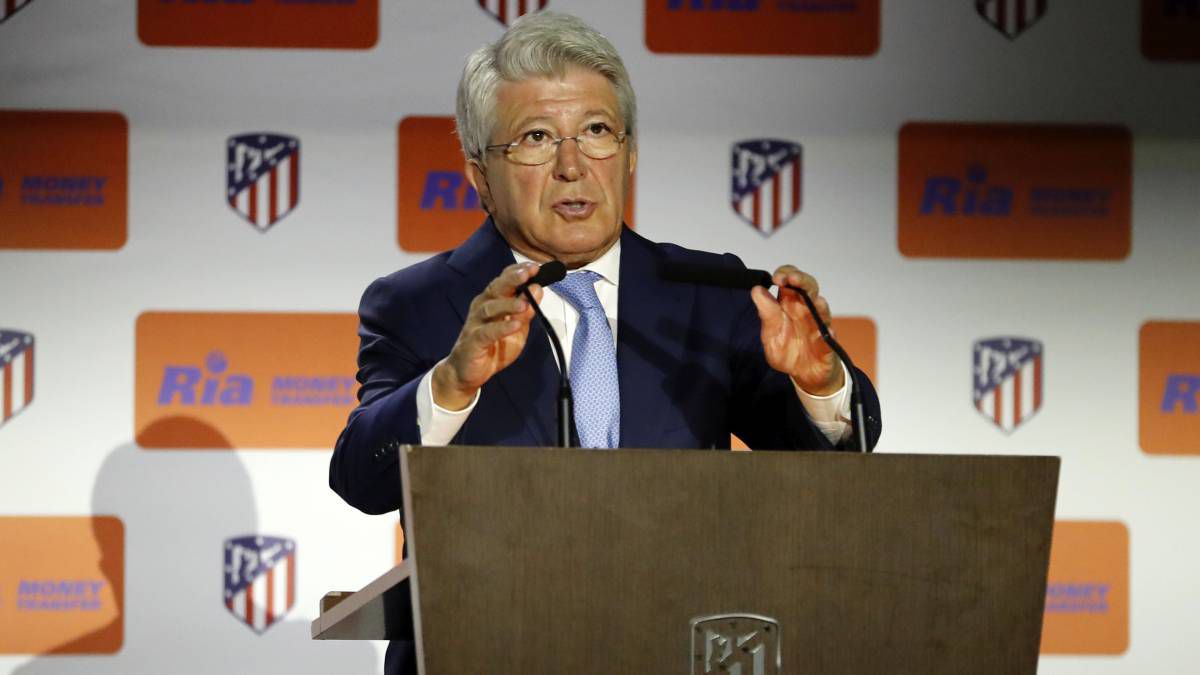 Playing in Bucharest: "We prefer to play in Madrid, but COVID does not allow it. We have to come here, bad luck ... In this stadium we won a Europa League and we come with the illusion of winning the game."
COVID: We've had a hard time with the COVID injury issue. But you have to wait, put on a good face and try to get the games out. We have a small mattress in LaLiga. In Spain there are very good teams that can win any game ".
Situation of the team: "The team has not fallen or is not going to fall. We have had two or three results that do not agree with what we have done.
Arbitration: "I never agreed with the VAR. The referee is the one who has to manage the game. We do not complain about the referee but about the system, but about why these plays were not reviewed. "
Suárez can leave at the end of the season: "The players play where they want. I don't know what his thinking will be, but with us he will not have problems. "
Gift card: "Do you think someone gives something away? Contracts are made according to a situation. What if it had gone wrong? Would they have said that we are fools? He is a magnificent player. It has done very well economically and sportingly. "
Superliga on the sidelines of UEFA: "Nobody has told me about it. I don't know where it came from. When they tell us something, we'll see what we do. I don't know if it's good or bad. "
Possible departure for Simeone: "He is perfect, eager and delighted with the players. It seems to me that it has renewed. We don't even think about it. "
Recovering Griezmann: "I already told him that I wish they loved him like we did in Madrid. It was a personal decision and I think it will turn out well for him, although he has had difficult times. "
Wanda, vaccination center: "On Thursday they start giving vaccines. We are going to collaborate and we will not put any fault. Let's see if this pandemic goes away and we can rest easy for a long time. We are a supportive club and we are delighted that you are vaccinated at Wanda. "
Photos from as.com