Chaves: "I can win the Tour, otherwise I wouldn't ride a bike"
The Colombian will debut in 2021 in the Volta, he is confident in his ability and says that the Games are a challenge: "Being an Olympic champion is everyone's dream."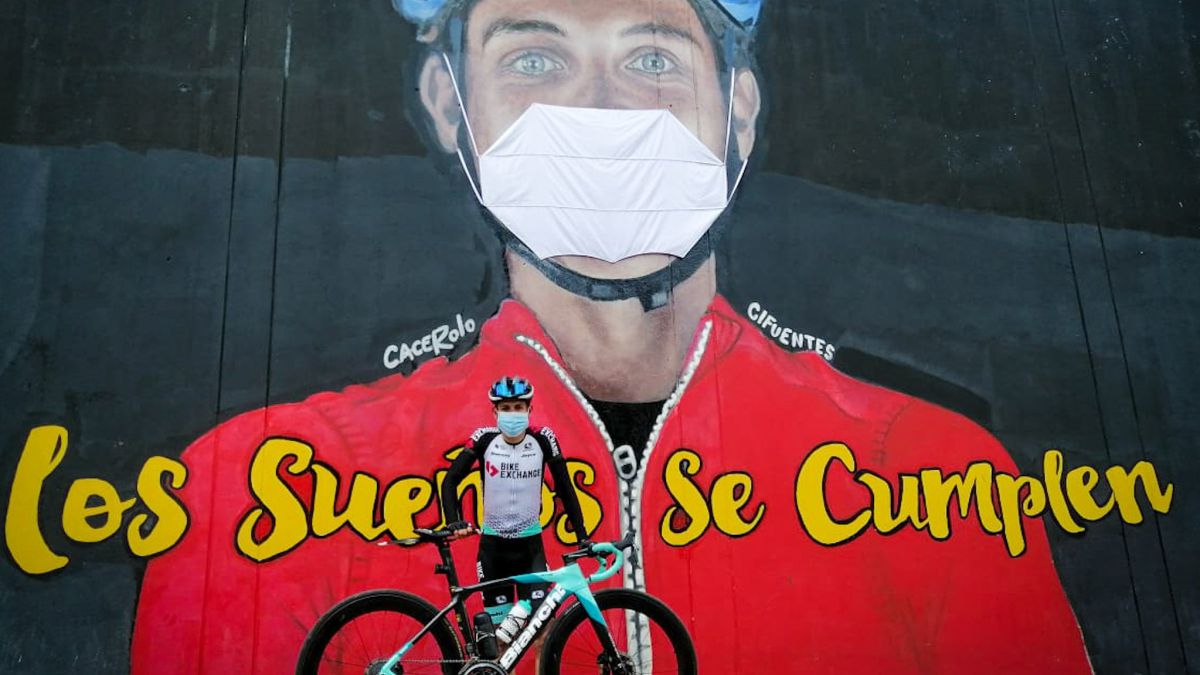 Colombian Esteban Chaves (BikeExchange), second in the 2016 Giro and third in the Vuelta, considers that "it is still possible to win the Tour de France", otherwise "I would not ride a bicycle". "I've had some really good results in one-day races, but that's not my goal. I'm a pure climber, my skills can show better in grand tours and week-long races. It's not a mystery. I still think I can win the race. Tour de France, if I didn't believe it, I wouldn't ride a bike again ", says the cyclist from Bogotá in Cyclingweekly.
At 31 years, those hopes are what keep him excited in the international squad "I know I have talent and I know my body can do it. I hope it is sooner rather than later because it would be too painful not to compete for top honors." After overcoming injuries and illnesses, Chaves hopes to return to his best level, which allowed him to climb the podiums of two greats and win Il Lombardía.
"I need to keep believing and working and let the body return to the feeling it had in 2017, when the health problems, problems and injuries began. Every big lap that I have done since has been a step forward. The body did not it changes in six months and is more difficult with injuries. It has not been easy because the body needed time to adapt. "
Chaves admits that "more than the body", what he needs is "to regain confidence and put the head where it should be". "I don't know about genetics and ages and stuff, I'm not a doctor, but I know I feel young. I turned 31 last month, but I feel like 10-12 years ago." El Chavito will start the season at the Volta a Catalunya and then will be present at the Tour of the Basque Country and the Ardennes classics. The Olympics would be a dream. "I think it is the great dream of all athletes in the world to be on the starting line of the Olympic Games. We have five places, a really strong team, and the goal at the beginning is to be there."
Photos from as.com