Cedric: "It is a great challenge to come to Albacete"
The Cameroonian player has been presented as a new player for the La Mancha team. It comes from Oviedo and on loan from Atlético de Madrid.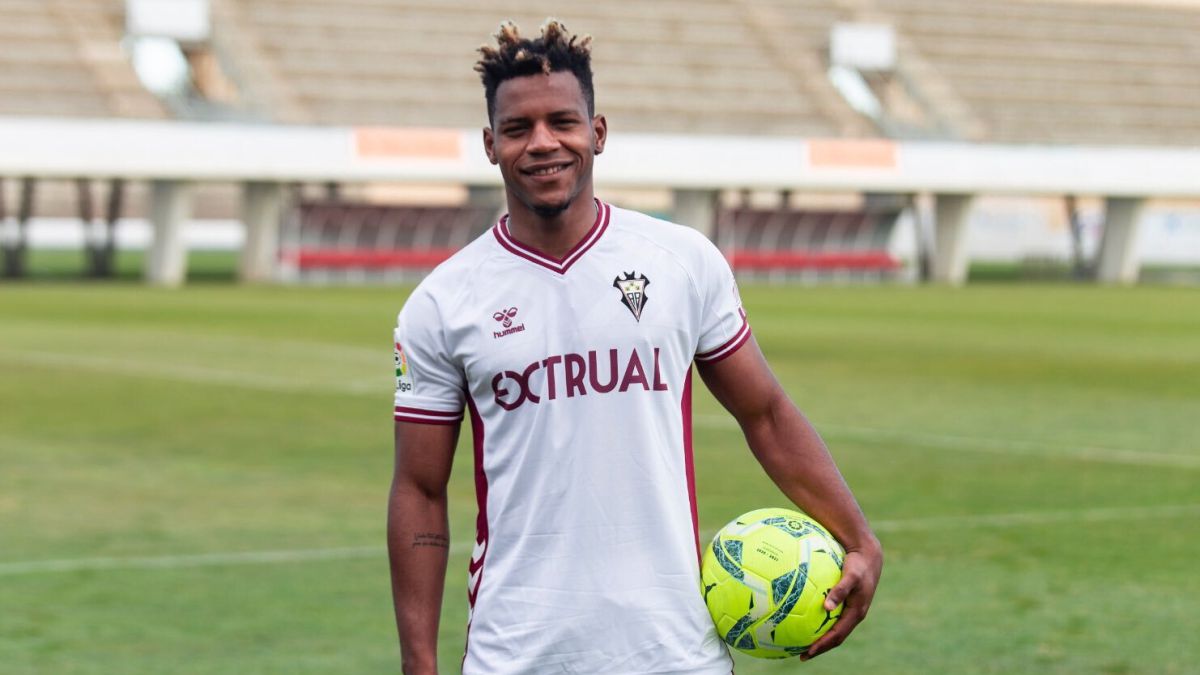 Albacete gains speed for its attack with the arrival of Cedric Teguia. The Cameroonian winger has been presenting this morning as a new player for the La Mancha team and has pointed out that "there were several offers and in the end I wanted to have opportunities after not playing much in Oviedo, when the days were ending we learned of Albacete's interest and nowhere At the moment I doubted it, for me it is a great challenge to get to Albacete ".
The player who was already training yesterday with his new teammates stressed that "I see the team committed and wanting to change the situation, I will try to do my bit so that the team achieves the goal." The Cameroonian footballer has argued that "I like to run, face and defensively I also manage well, I have been in the lower categories of the Spanish team and to get there you have to do well at club level" .
Cedric, who will play on loan from Atlético de Madrid in La Mancha until the end of the season, will have a subsidiary file, as will Carlos Isaac, a player with whom he coincided in the Atlético de Madrid subsidiary.
Photos from as.com