Causeur: "Last year Barça was also the favorite"
The French guard is presented as one of Madrid's outer pillars in this Cup. "The empty stands take away your happiness," he says.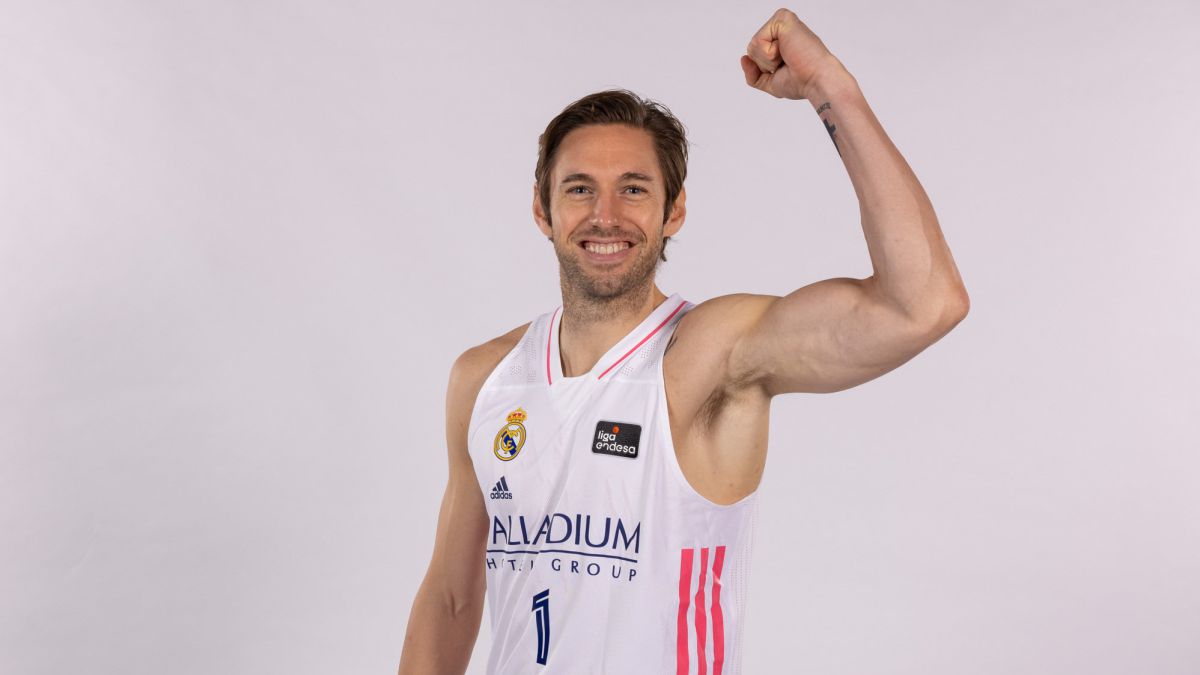 Fabien Causeur, 33, is living his fourth season at Madrid, before he played another four in Vitoria. In a Real punished by wear and tear and casualties, the French guard is one of its fittest players before facing the Cup.
The Cup starts, one of the most important events of the season, how do you see the team?
We have had a difficult month with three games per week, with ups and downs and we have handled ourselves as best we could. Not bad: we are still leaders in the ACB and among the top four in the Euroleague. Today a war against Valencia awaits us and we arrive with that confidence.
But not as favorites for the first time in many years.
Already last year many people spoke of Barça as the favorite until Valencia beat them in the first game. We are going to compete, we have shown it. In difficult times we give our best.
He arrives as one of the fittest players, with the best shot of three of his career, almost 52% between the League and the Euroleague. Did you do something special?
People who have known me for four years know that I stick around after every workout. I am confident: I have taken advantage of the losses of some teammates to have more minutes. I'd rather everyone were healthy, but I've picked up a pace this month. I remember Carroll last year. Before the Cup, in the previous two weeks, he did not score one and then he had a spectacular tournament. And he's the best shooter in Europe, so streaks affect us all. But I try not to look at the numbers. For example, I don't know how many points I have.
Has it arrived cooler due to the forced stoppage of a month between October and November?
I don't know. It was also very difficult to be on sick leave for COVID for so long. I had to start when the others were in full swing. It was not easy, I suffered to get in shape. I was trying to find time before or after training to catch up with the team.
We do not know much about the coronavirus in athletes, how did you experience it? What did you think when you tested positive?
First, to be able to get to my house to rest (I was in Bilbao with the team). There is always a bit of a burden to know how everything is going to go, but I knew that the head is essential in any disease and that I had to stay strong. It is a difficult time that causes you concern and some uncertainty, sometimes like an injury, but life is like that. It left me calmer that all my colleagues tested negative.
Laso has said that he likes to know that he can count on you even if he doesn't take you out or put less minutes on you later. Do you think that sometimes I should play more? How is your relationship with him?
Very good because he is the best coach I have had in my career. I have won seven titles with him. Regarding the minutes, you have to put yourself in their place. In my position are Carroll, Rudy, Llull from time to time, Taylor ... The names speak for themselves. It is difficult for all of us to be happy at the same time, but we know that each one will have their moment in the season, that we contribute a grain of sand to achieve the great objective: to win titles.
Is this the toughest season you have ever experienced?
Yes, surely due to all the protocols and for playing without fans, which will be even more noticeable in the Cup, because it impacts a lot on the players and takes away that feeling of happiness a bit when you play. People motivate you, when they support you or when they don't, but always be there. And then on the team, we've had a bad streak of injuries, but it's part of the sport. Always look ahead.
How do you see Alocen, Garuba and a more accomplished Abalde?
It's nice to see them grow. They have a lot of talent and a future. Being in Madrid is very difficult, nobody gives you the minutes and everything they play is because they deserve it. The progression of the three is very good, although Abalde already knew the level he had at Valencia and he continues to improve. They will be very good for Spanish basketball.
Does Tavares also give you those wild plugs in training?
I think Edy is nicer to us, he puts blocks on us but he is not as strong as in games. It makes your life easier. If they beat you one on one, you know that he is behind covering everything.
Do you remember a pivot of more than 2.10 so physically worked?
No, Edy takes care of himself and works a lot with his body, that's why he can play so many minutes. Other centers, even not so tall, do not hold up like him. All the work he does off the court is appreciated in games. A great player for Real Madrid.
Are you a friend of Thomas Heurtel, have you spoken to him after what happened in Barcelona? Would you like me to be your teammate at Madrid?
Yes, I have spoken with him, as colleagues, but it is something private. Nothing else.
Photos from as.com