Casemiro: "The good is coming now and we are ready"
He received the award for Best Ibero-American Player of 2020 given by EFE. He is the sixth Brazilian player to do so after Romario, Ronaldo, Roberto Carlos, Rivaldo and Ronaldinho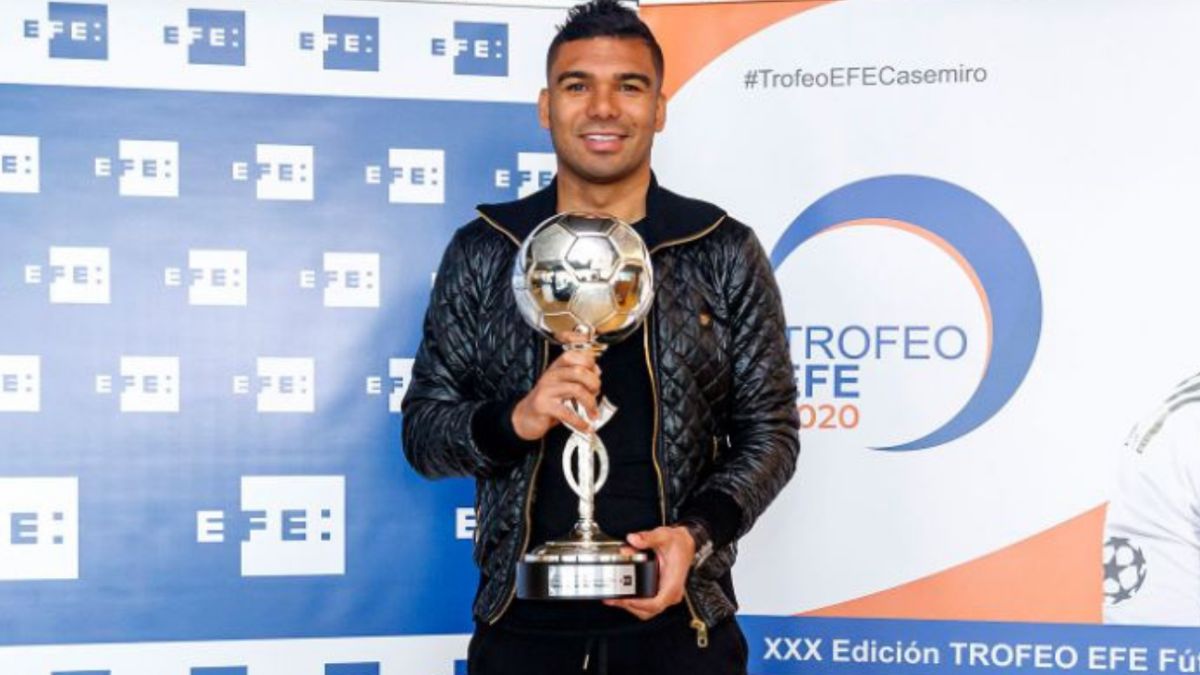 Caros Henrique Casemiro (28 years old) received in Valdebebas the EFE Trophy for the Best Ibero-American Player of the Year 2020. The midfielder, who was recognized after signing a great year with Real Madrid, in which he conquered League 34 of the white team, and the Spanish Super Cup, declared: "It is an honor to receive this important award and, like all individual distinctions, it would not have been possible without my teammates. That is why I want to thank the help of my colleagues last year with what we did and achieved after such a difficult year for us. I think that in all the individual awards we have to thank the group for what we achieved last year ", to which he added that players like" Ronaldo, Roberto Carlos, Cristiano, Fernando Redondo have won it ... speaks for itself of the importance of This award. I am very happy to receive this trophy and I want to thank my colleagues again and also EFE for choosing me in a very difficult year, but a very special one for me with a great job, like every year ".
The Brazilian midfielder from Real Madrid reviewed the current moment that the Whites are going through: "The most beautiful thing comes now because the important games are coming. We have the Champions League ahead of us and there are 45 points left in the League. We are prepared, taking a good dynamic and doing things well. Against Valencia we played very well and we are in a good moment to face the most important thing, which is coming now. "
Casemiro thus becomes the fifth Brazilian player to collect this distinction. The first Brazilian player to win it was Romario in 1994. He was followed by Ronaldo (1997 and 2002), Roberto Carlos (1998), Rivaldo (1999) and Ronaldinho (2004). It has also been won by Madrid players such as Zamorano, Cristiano, Keylor Navas and the Madrid team itself, in an act in which it was President Florentino Pérez who received the trophy.
Photos from as.com