Casademont Zaragoza takes a new step forward
Sergio Hernández's team confirms his improvement and prevails over Obradoiro. Two triples from Brussino in the last quarter, key.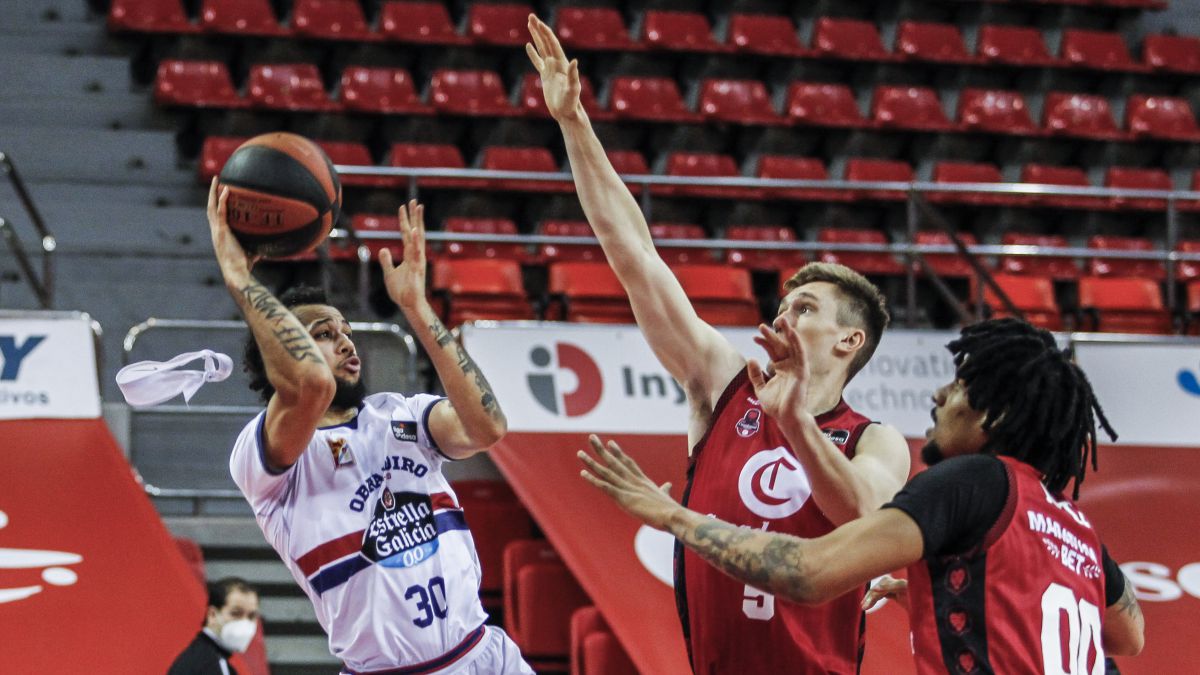 Casademont Zaragoza confirmed their recovery against Mombus Obradoiro and again took a new step forward in their goal of permanently moving away from the bottom of the table and starting to see it possible to gain a place among the eight best at the end of the first phase.
The Aragonese team also managed to beat the Galician in the basket-average. Brussino's wrist heated up together when his team needed him most in the last quarter and with two consecutive triples, followed by a third from Harris, he broke a game that had always moved with minimal advantages and in which only in the last minute the barrier of ten points of difference was exceeded.
Both Zaragoza and Galicia tried to speed up their game from the start, an attitude that led them to make more than one mistake, which prevented them from opening clear differences on the scoreboard. The dominance was alternated by one and the other based on streaks of success from Brussino by the locals or Enoch by the visitors.
In the first half, the greatest advantage was achieved by Sergio 'Oveja' Hernández's men with a 6-0 partial to go up to seven points away that the Galicians countered with a 2-8 that sent them to the locker room only one point down on the scoreboard.
The two teams did not clarify their ideas after the break and the game became thicker, with the inside men as the main architects to score points, although the equality was such that after the tie at 47 with two points from Sulaimon three minutes into the game. the resumption, Aragonese and Galicians registered up to six consecutive matches.
The final ten minutes were to be played with balance in the electronic and both teams committing too many mistakes against the rival ring. An initial triple by Barreiro in those last ten minutes seemed like it could break the dynamics of the game, but it quickly became clear that it would be necessary to wait for Brussino's entry into action for the turning point for the Zaragoza to take place. The Galicians were victims of their precipitation when they saw that defeat was inevitable and that they were also going to lose the 'basket-average'.
Photos from as.com