Carlos Pomares rescues Tenerife
Fuenlabrada had gone ahead in the first half with an own goal from Bruno. Those of Ramis, with ten, tied and put justice.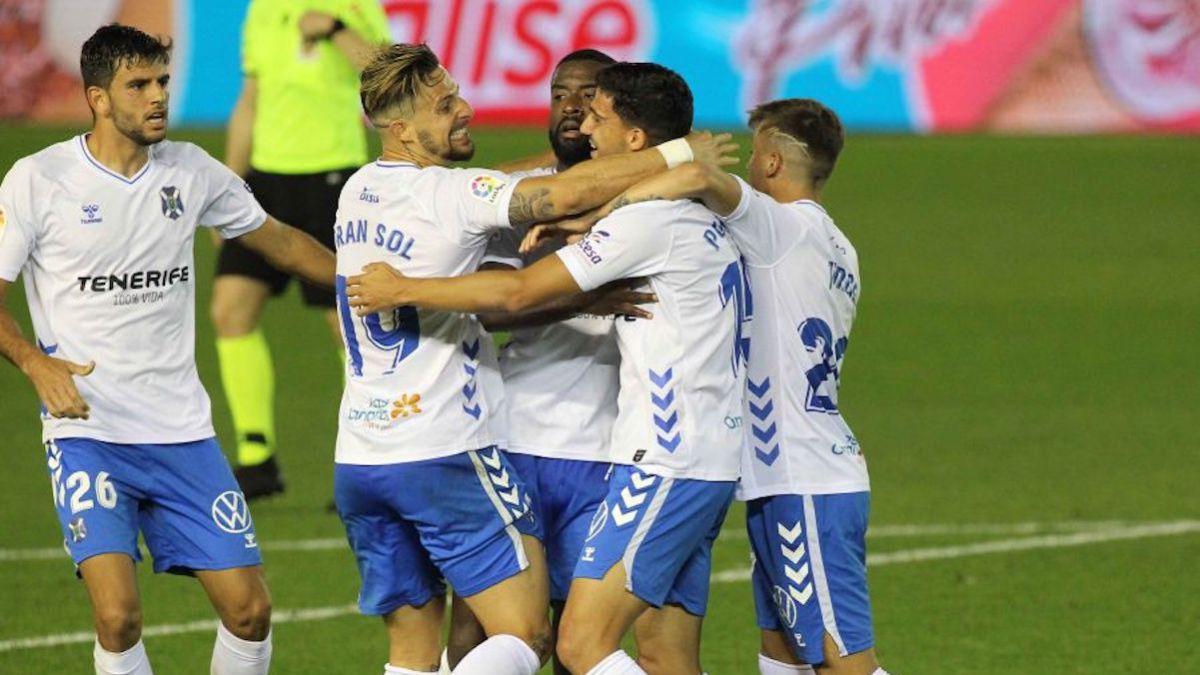 When the situation looked worse for Tenerife, Carlos Pomares tied the match and put justice on the scoreboard. Fuenlabrada had gone ahead with an own goal from Bruno, he could not take advantage of the man less in the final stretch.
Both coaches introduced significant new features in their eleven: Ramis could not count on Zarfino, while Carlos Ruiz and Nono recovered their place in the eleven; Sandoval, meanwhile, gave Pathé Ciss court after almost a month out due to injury.
The duel began with a Fuenla stepping on the opposite field, although Apeh had a good option well thwarted by Belman, but the Nigerian was offside (4 '). At this start, Madrid seemed better placed on the green, against a very imprecise opponent.
The opening of the scoreboard took place in a bizarre way: Pinchi tried to center the area, on the way Bruno Wilson put his head to try to clear it and what he did was to strain the ball over Dani who did not react (21 '). In the next action, Belman avoided Vada's draw with a good save.
A half hour into the match, Tenerife, which found itself with an unforeseen plan, could not find the ways, before a well-planted opponent. A good combination between Apeh and Vada warned again, but the visiting goal caught without problems. Fran Sol made it 1-1, but his shot went just wide (36 '). The insulares began to prowl the rival area more insistently, but without aim.
After the break, Pinchi was the first to call, although he shot high (46 '). The people of Tenerife still had no ideas. Looking for solutions, youth squad Jorge entered the field of play, while Fuenlabrada began to accommodate the counter. Everything was complicated for Ramis' men when Álex Muñoz saw the second yellow when he did not wait for the referee to give the order to take a foul in favor.Tenerife kept trying, until they managed to draw thanks to Carlos Pomares, after an individual action by Fran Sol (75 ') that dislodged the entire Fuenlabrada defense. From there to the end, time went by with the Blue and Whites in order and trying to find an occasion, in front of a Fuenlabrada already physically reduced as well.
Photos from as.com