Campazzo's big night: "Facu has big balls, man"
Malone highlights the character of the point guard, who stepped forward when injuries hit the Nuggets and played at his best of the season.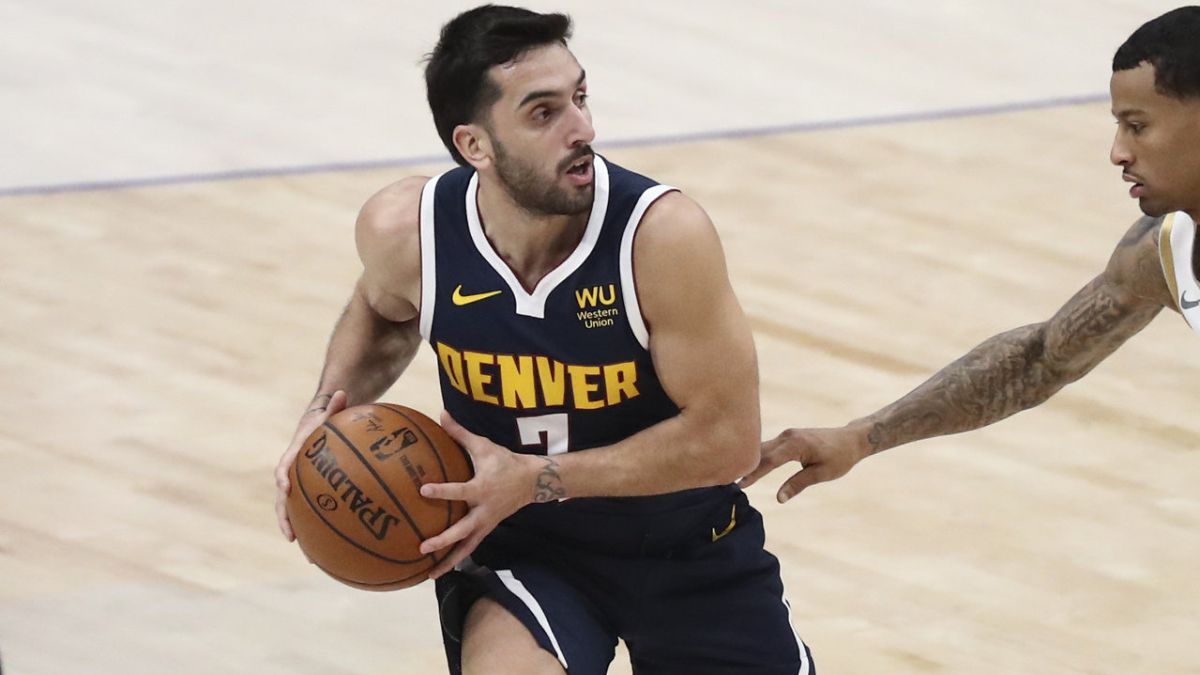 In the NBA opportunities come. Always or almost, almost always. Sometimes simply because injuries punish a rotation and coaches move the pieces as best they can. After a stage in which he was visibly less, Facundo Campazzo had his great NBA night for the rival (some Jazz who arrived as the best team in the NBA and with eleven wins in a row) and for the moment and the need of his team: after a literally perfect first half (79-54 with a 15/17 triples for the Rockies), injuries to Gary Harris, the starting guard, and RJ Hampton, a point guard who came in before Campazzo in the first half, the Nuggets braced themselves to withstand the Jazz load, which rose to 14.
There was no miracle comeback. In large part thanks to Nikola Jokic, who after his 22 first-quarter points finished with 47, 12 rebounds and 5 assists (surely the favorite right now for the MVP with Joel Embiid and LeBron James close by). Also because the distance was great enough and the Nuggets secondary (clearly more: 12-8 now) helped in moments that could have become difficult. One of those secondary was Campazzo, who without Harris or Hampton went from another very discreet stretch in the first half to uncovering his best game in the second, when he accumulated minutes in the important moment and finished with 11 points and 5 assists in almost 20 minutes on track. A great night for the Argentine, of course. And this was recognized by journalists.
After the game, Michael Malone highlighted Campazzo's ability to contribute when needed. In recent days he has repeated that he trusts the point guard beyond the obvious adaptation problems he has been showing, and yesterday he celebrated Facu's ability to make important shots despite coming off a very bad shooting streak. He did it with a phrase that doesn't even need a translation: "Facu has big balls, man."But the big star of the night was Jokic, of course. Will Barton, the forward who yells at the Serbian to go for the MVP before each game, assumed that only his particular character prevented the pivot from going for his first game of more than 50 points in the NBA, and acknowledged that in his current level sees no way for rivals to stop his partner: "They can't do anything, he has no gaps in attack, no weakness. The truth is that everything depends on how he is, not on the rival. And Rudy Gobert, a two-time Best Defender (he's up for the award also this season) was disappointed after being swept off the track by the genius of Sombor: "He was connected from the start, I should have done a much better job. He scored very easy, especially in the first half ... it's my responsibility. The team trusts me to do that job and I have to do better. "
Photos from as.com