Camavinga points to Alaba case
The Rennes sports director, Florian Maurice, has acknowledged that the priority is to solve the situation of the environment sought by Madrid.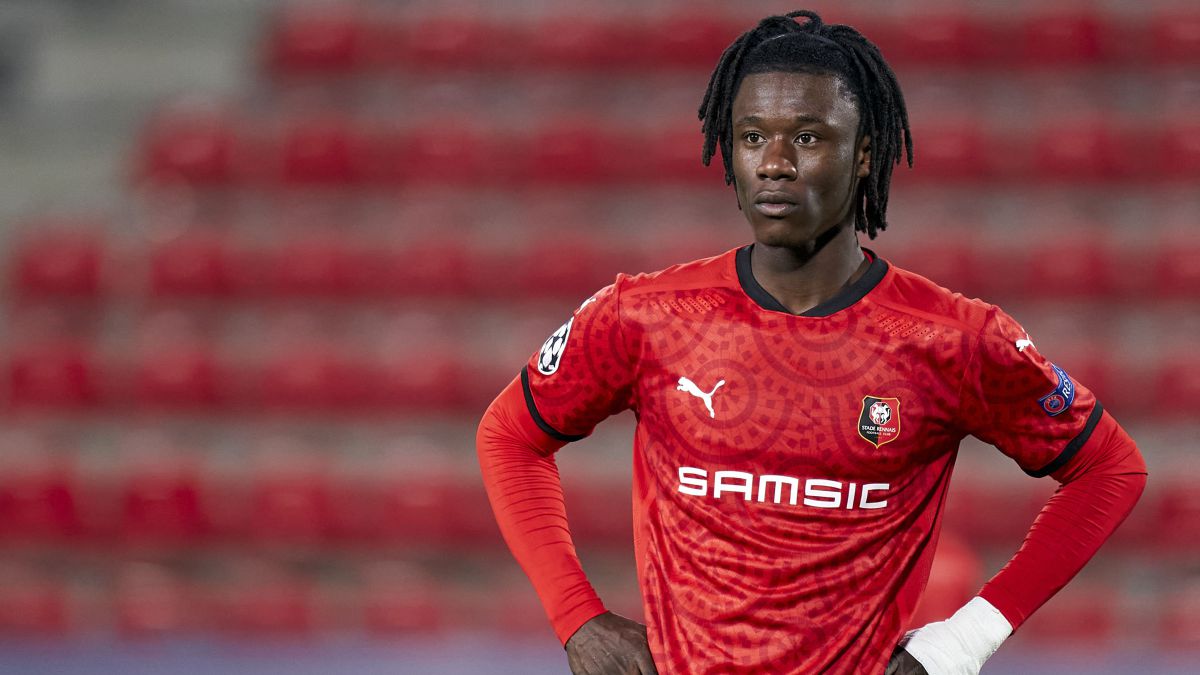 Now that Camavinga (18 years old) begins to take flight again for what he does on the field, Stade Rennes is on alert to prevent the young star from becoming another 'Alaba case'. The Austrian from Bayern has become the great candy on the market, as he ends his contract next summer and, without having renewed, he is free. Rennes wants to prevent the same from happening with Camavinga, whose contractual relationship ends in 2022. For that, they have to renew it (the most likely option) or sell it this summer.
Rennes sporting director Florian Maurice admitted the extreme situation with the young midfielder to the local media: "In recent matches, we have come across Camavinga from previous months. That's interesting for us, it shows that he is linked to Stade Rennes. We want to continue in this direction. We will see what will happen at the end of the season. We continue discussions with his agents to find a solution, before discussing the possibility of seeing him go out for free in 2022. I think he is very respectful of the club that formed him. I believe that we will not get to this situation there. "
Florian Maurice hints that the renewal of Camavinga is on track, although a few months ago, the property of the entity, the octogenarian magnate François Pinault, was more for the work of making money with him in the face of the crisis situation. The player himself, who has recently changed agent and is now in the hands of Jonathan Barnett, has in mind to wait for Real Madrid, his great dream. To achieve this, if the transfer cannot be carried out this summer, as AS has learned from sources very close to the midfielder, he also prefers to renew to wait for a better economic situation for Madrid. For him, continuing to grow in Rennes, his home, is a good option. Either way, everything is up in the air.
Jonathan Barnett, in recent statements to Goal, spoke of the possibility of Camavinga ending up at Madrid, although he acknowledged that the main teams in Europe are behind the midfielder. "The four or five teams that love him will not be able to sign him for 50 million. There have been no serious talks yet. Camavinga will be worth a lot of money. Maybe the Spanish teams can't afford Camavinga ". But if he does not renew or does not leave this summer, it will become another Alaba case. And that's what you want to avoid in Rennes at all costs.
Photos from as.com