The player begins to see with good eyes the idea of taking refuge in Rennes with the renovation and giving time for the crisis due to the pandemic to pass.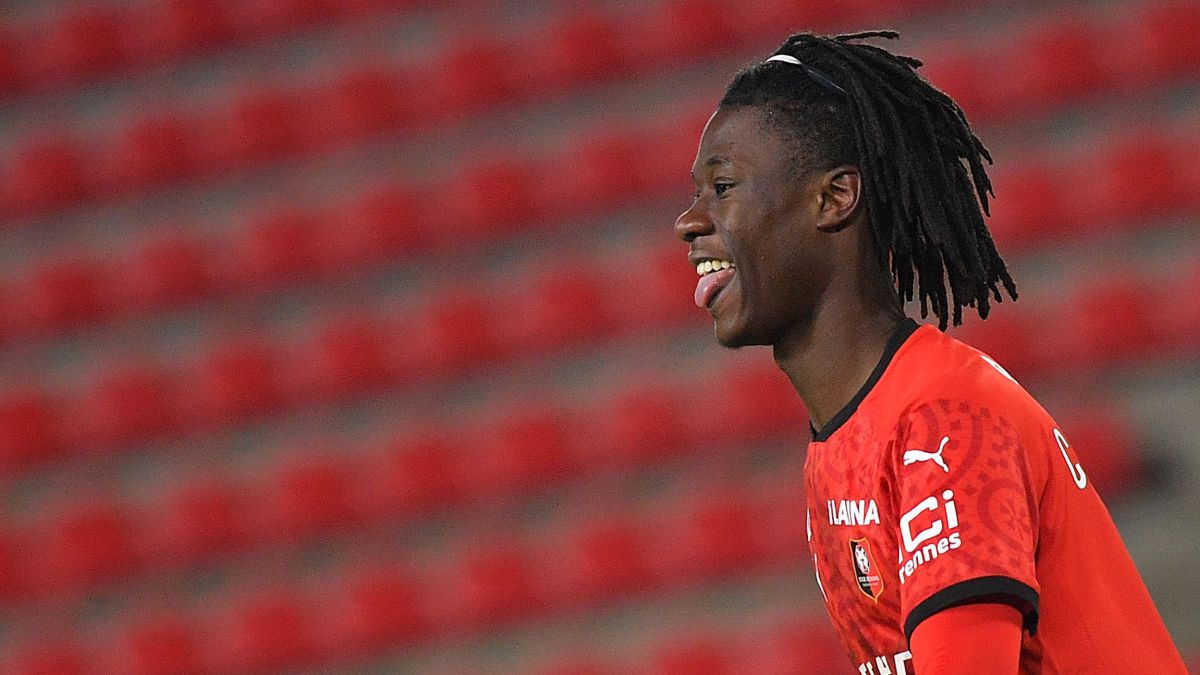 Despite the economic crisis that reigns in European football, Camavinga still aspires to play for Real Madrid. As AS has learned, the 18-year-old French midfielder, the great irruption of football in recent times, is considering the possibility of delaying his departure from Rennes, which was scheduled for this summer, to give the white team time to their income is restored after the pandemic.
Events are leading the player in that direction. On the one hand, they acknowledge this newspaper from their surroundings, no strong offers arrive now that it is the moment of truth, because the crisis affects not only LaLiga but also the Premier and, logically, French football (PSG was one of those who seriously bid for their services). On the other hand, everything has happened very quickly in recent months for the footballer, who has broken all records for precociousness in his country and who seems to have stalled under pressure. The young Camavinga now sees almost as a necessity to continue sheltered in Rennes for another season or two, the team in which he grew up and in which he has known each of the workers since he was a child.
It is a radical change in the player's plans. Camavinga changed his representative a few months ago with the idea of finding the best way out for him this summer. The Stellar Group, owned by Jonathan Barnett, Bale's agent, now runs his affairs. Before the change, there was already an important rapprochement of Real Madrid with its previous representative, Moussa Sissokó (the same one from Dembelé). Juni Calafat was in charge of carrying it out. But it was before the pandemic crisis struck. The scenario is very different these days for the white entity. Camavinga has a contract with Rennes until 2022 and this summer was the ideal time to leave. Now, advised by Stellar, the possibility of renewing is not ruled out. He is young and the possibility of going to Madrid will be greater in the medium term than in the short term, in which the white entity has its hopes placed on a franchise player: Mbappé and, if that is not possible, Haaland.
Camavinga himself acknowledged a week ago that he was considering the possibility of renewing: "There are negotiations, meetings, we continually talk about my renewal. If it is done, it will be done. It is you journalists who want to see me go out, for the moment I am 100% focused on my team. We'll see later what happens ", he said about his future to the surprise of the local press, who already took his departure from Rennes for granted.
Photos from as.com