Calvert-Lewin rescues Everton in discount
With a control and a slight touch to avoid De Gea, he gave a point in 95 'to Ancelotti's team, who recovered twice from Manchester United goals.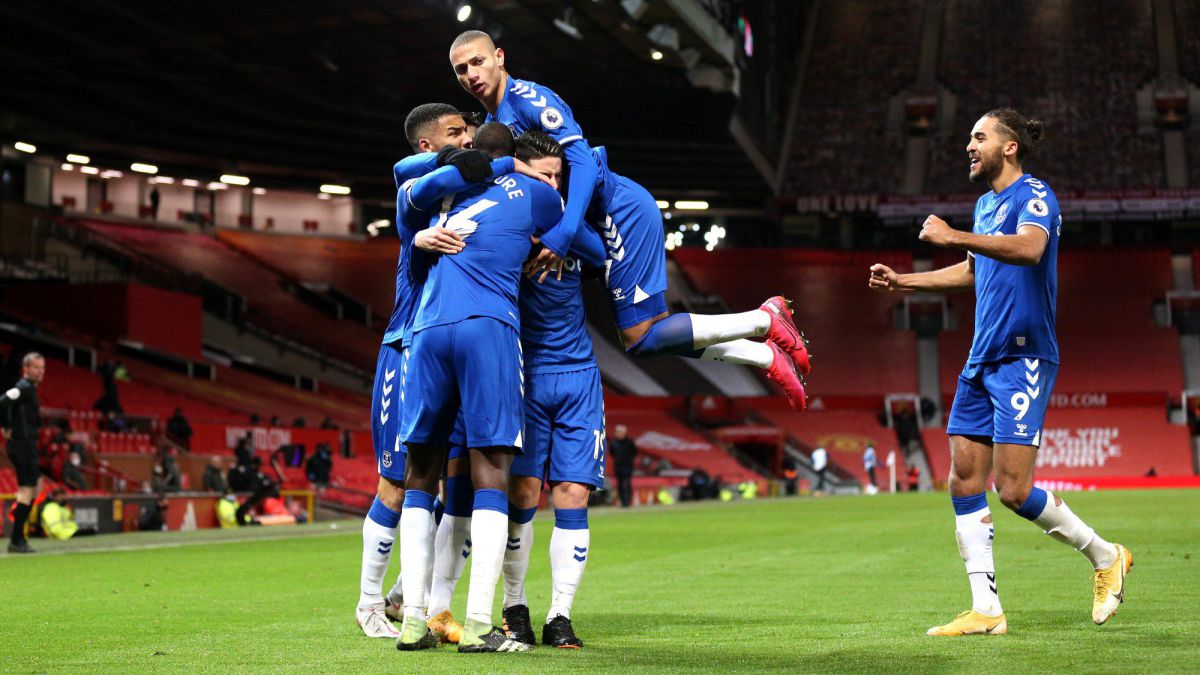 It was the last play of the game, so last that a simple foul from near the center of the field prompted Robin Olsen, Everton goalkeeper, to climb into the rival area. There appeared Calvert-Lewin, who has 13 goals this season, to tie the game in 95 with a control and a slight touch to avoid De Gea and to give a point to Ancelotti's team, who recovered twice from the goals Manchester United (3-3) .
First, he managed to go from 2-0 to 2-2 just after the break thanks to goals from Doucouré and James Rodríguez, who has already been involved in 12 goals this season (five tallies, seven assists). However, Manchester United was being superior. In the first half, Cavani first and Bruno Fernandes later had already put the lead on the scoreboard. The Uruguayan saw goal for the second day in a row and once again left a question in the air: Why weren't there more teams that were willing to sign him? A few days after his 34th birthday, his performance is a guarantee for Solskjaer, as is Bruno Fernandes'. The Portuguese thing is no longer surprising: a goal from outside the area over Olsen. The Everton goalkeeper was key in the final stretch of the clash, not because of his rise to finish in discount but because of what happened before: he was not able to reach a tender header from McTominay that slipped meekly into his net to make the 3-2.
The closer to victory, the more Manchester United suffered. Solskjaer's men have the face of candidates for the Premier League, but they still lack body. They are second in the table just two points behind City (with two more games, yes) and they are the top scorers in the championship (49 goals in 21 games), but these types of draws are the ones that they will miss if they want to compete as you to you until the last day.
Photos from as.com