Cádiz throws itself to the lions
The yellows want to change the streak against an Athletic loaded with minutes. Cervera recovers José Mari, who will start from the bench.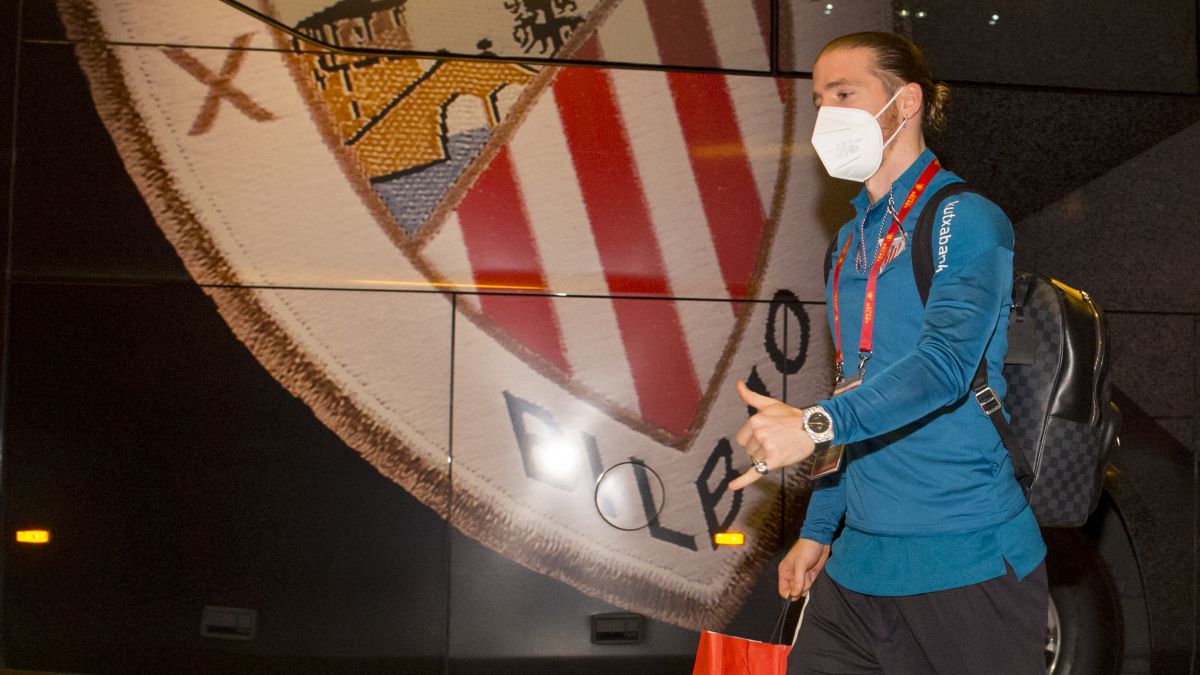 Although the expression 'throw yourself to the lions' refers to a dangerous situation that a person or a group of people have to face and without hope of succeeding, today Cádiz wants to show that the phrase itself may be wrong. Of course, in front of him he will have an Athletic that at this moment of the season roars more than ever: Supercampeones of Spain, in the semifinals of the Cup (with the final of last year still pending) and in half a table of LaLiga, with a view to the European places (follow the game live on As.com) .
There are many reasons to think that yellows can give the shit. To begin with, this is a good day to return to victory, once a large part of the rivals for relegation have 'punctured': defeats by Huesca, Elche and Alavés; and draws from Eibar and Valladolid. A victory for Cádiz would leave them six points ahead of relegation with 15 rounds to go. There will also be a motivational bonus. Cervera recovers José Mari, the axis through which the whole game of the people of Cádiz circulates, and the simple fact that the Roteño returns to a call, makes those of the Tacita de Plata trust in his possibilities. The midfielder was injured in the best moment of the yellow team's season (when they chained six games without losing) and after three months in the dry dock, he fell again in the Cup. Today, a month after his last injury, he will be able to return to enjoy minutes. Facing the eleven of the yellows, three changes are expected with respect to the team that faced Real. Garrido will replace the injured Jonsson, Alcalá, the sanctioned Mauro; and Espino, who has overcome COVID-19, will return to the left-back.
Athletic, for its part, had been without rest until Friday for 49 days, although now the calendar gives them a break and they will be able to focus on LaLiga. Rotations are expected. Capa arrives with too many minutes, so Lekue could start. In the core, Unai López and Vesga seem like starters after their good match against Levante in the Cup and De Marcos could also rotate, who arrives very loaded and would leave his place to Berenguer. What is untouchable is the attacking trident: Muniain-Raúl García-Williams. It seems like a great game.
Keys to the game
Espino returns
Espino enjoyed a few minutes against Real Sociedad after overcoming COVID-19 and today he is expected as a starter.
Loaded
Athletic arrives very full of matches after a hellish January. But Marcelino is not going to rotate much because in the League the lions are not left over.
Alcalá, starting
Alcaclá will return to ownership replacing the sanctioned Marcos Mauro. He has started with Cala on six occasions.
The goal
With Marcelino, Athletic always scores but they also fit. Cádiz scores little, and it is also difficult for him to put the lock on his goal.
Bad out
Athletic is the worst LaLiga team away from home (6 points). He has only won one away game, on September 27, in Eibar. Four and a half months ago! 444 444Aces to followCala
Unquestionable in the defense axis. Leader and soul of the team. Today he will have the difficult task of stopping Athletic's attacking trident.
Williams
A safe value with Marcelino, since he has more spaces. In April he celebrates five years without missing a league game.
Highs and Lows
At Cádiz, Álex, Akapo, Augusto, Jonsson and Quezada, lost the game due to injury. Mauro, by penalty. José Mari returns. Marcelino finally has everyone after recovering Nolaskoain and passing the Vicente coronavirus. Of course, they are off the list, with Herrerín.
Photos from as.com