Burjanadze takes a break and Wiley will play for Zaragoza
Herbalife Gran Canaria will not be able to count on either of them this season. The pivot will no longer play for family and physical reasons.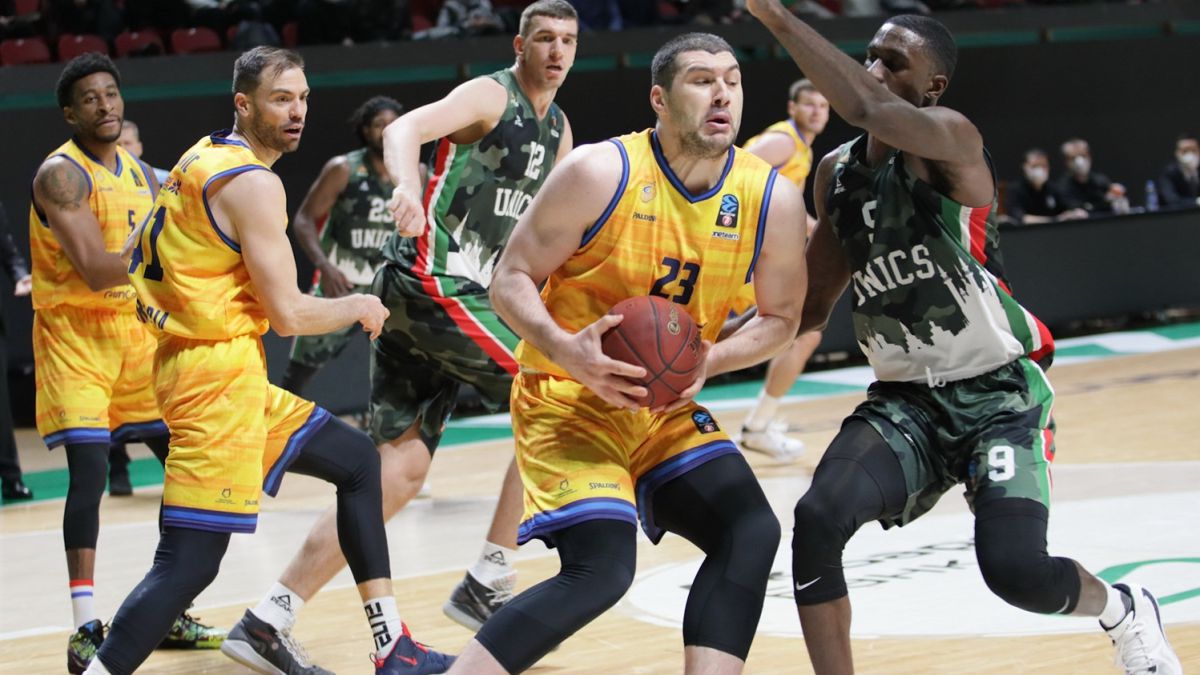 Herbalife Gran Canaria will not count for the remainder of the season neither Jacob Wiley, who has been loaned to Casademont Zaragoza, nor Beqa Burjanadze, who has decided to take a break to recover physically.
"We did not want to get rid of any player," said the Herbalife Gran Canaria coach, Porfi Fisac, at a press conference this Friday, who has also advanced that a case of COVID-19 has been detected in the squad, which could affect the next game, scheduled for next Tuesday against Mornar Bar.
The return of foreign players, their respective national teams, "has conditioned and will condition" the team by the detection of said positive case in one of them. Therefore, this player "for now, the next two or three weeks will not be able to be with us," said the coach, who has preferred not to give the name to preserve his privacy.
"We all did a PCR test when we got up and tested negative. But now the alarm has gone off on the second day of training and a player who has been out these days has started to have symptoms," he said to add that the The team has undergone PCR again yesterday and is awaiting new results.
Jacob Wiley, to Zaragoza
Regarding the loan of Jacob Wiley, the player had planned to join the team's training sessions yesterday Thursday after spending the last weeks playing with his team. Then, the Gran Canaria club received an offer from Zaragoza for him, so the 'Granca' studied it.
"The club asks me and I say that right now I am not averse to his leaving, because of a clear sense of the commitment to Khalifa and Olek. The renewal at the time of Oliver Stevic prevented us from being overbooked in that position and I think it favors us in both cases, but the most important thing is that Jacob can have that possibility of playing more minutes ", the Segovian coach has considered.
Fisac insisted during the press conference on Friday that the offer for Wiley came from Zaragoza and assured that he would have been delighted to have him here, but "it was time and a decision had to be made" .
Burjanadze takes a break
Another player who is leaving the squad for the moment is Beqa Burjanadze, who has asked to take a break for two situations, because "he understands that he must recover well, get well" and because "on a personal level he also needs that attention familiar ", has detailed the coach.
"He is a great professional who has been suffering a lot in recent months and needs to get well, since next year is very important for him," said Fisac to ensure that he understands his decision.
The Georgian center "has told us that he is not going to sign with anyone, that what he wants is to go home to recover well and be with his family," the coach has remarked.
This situation results in Khalifa Diop going up to the first team from LEB Plata, who will stay one hundred percent with an ACB card and will change his status, as well as Rubén de la Torre and Javier López, who will be part of all training sessions and for whom decisions will be made.
Fisac has highlighted "the degree of growth" of these young players, with whom he will have until the end of the season.
Also, the coach has referred to the renewal of AJ Slaughter. "It is good news that we have had it since the beginning of the year; if we had had it this year we would probably be talking about other things," he said.
"It is a satisfaction to be able to say that he will play for this club for the next two years. He is a person who, at a group level and at a collective strategy level, has been extraordinary, but at a sporting level he has made us all play at a better level" , added the technician.
Photos from as.com