Briatore sheds light on Alonso's bike accident
The Italian also confirms that the Asturian will be able to participate in the preseason tests in Sakhir: "He is already fully recovered."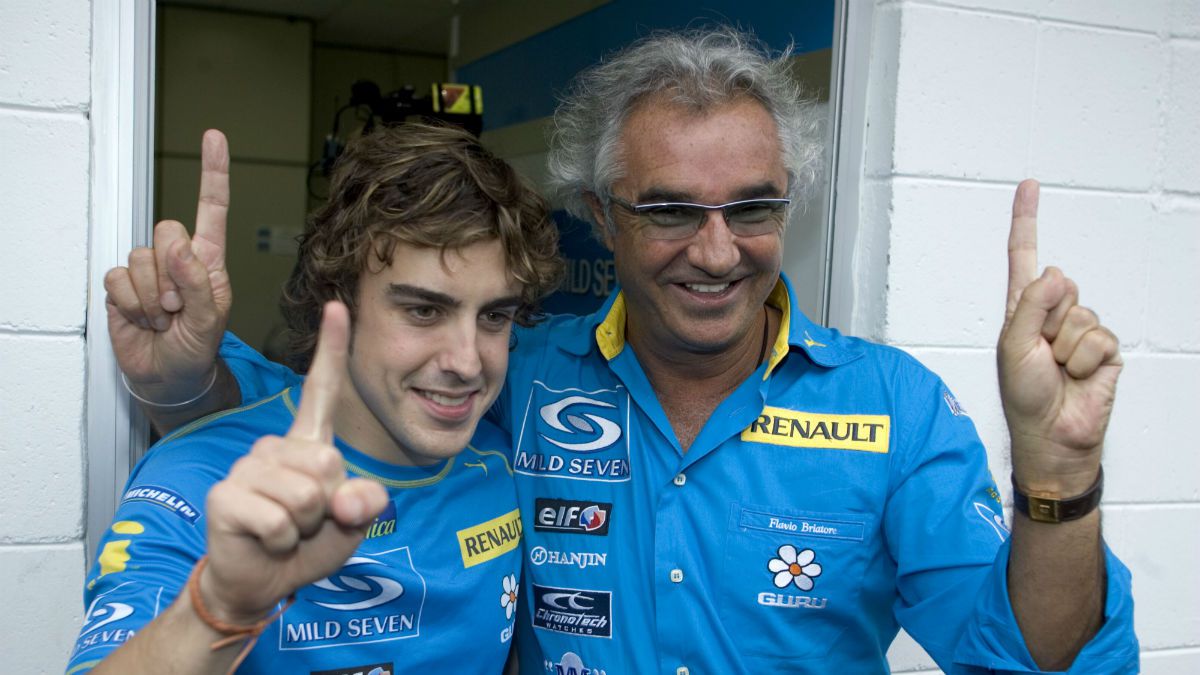 "He hit a car. He was very lucky. Do you remember what happened to Nicky Hayden, Mark Webber or Alex Zanardi? I think you have a destiny in life." This is the reflection that Flavio Briatore has made in a video call with Peter Windsor about the bicycle accident that Fernando Alonso suffered on Friday, February 12, in Viganello (Lugano, Switzerland) in an urban area and in front of a supermarket.
Briatore, one of the few authorized voices in the paddock to speak about Alonso given the close relationship he has had with the Asturian since his inception in the Formula 1 World Championship, has revealed that Fernando broke two teeth in the crash and that he was only there for a day without being able to speak because the doctors put a mask on him that reached up to his eyes.
Alonso has no problems speaking
"He has no problems speaking. He speaks very well. The problem is here in the jaw and teeth. He broke two teeth. He was very lucky. Riding a bike now is very dangerous because the tire contact with the asphalt is very small, just a few inches, and braking is difficult. He was very lucky. I have been talking to him today and he spoke perfectly. He was only able to speak for a day because he had a mask that reached up to his eyes. one day, but it is normal ", said Flavio.
Finally, the former Renault sports director has confirmed that the two-time champion will be able to get on the Alpine A521 without any problem in mid-March on the day and a half assigned by the diamond brand to finish fine-tuning his set-up before the first round of the race. season in Sakhir (Bahrain): "He is fully recovered. I am sure he will be in the test. Fernando is prepared. Regardless of the accident he had on his bicycle, I talk to him every day and I have told him to stop with the bike, because The bike is very dangerous. If you want to ride a bike, you should go on the mountain bike and not on the road. I told Fernando: 'If you don't stop with the bike, I'll lock you in the garage.' "
Photos from as.com