Borja Rozada: "I am living a dream"
Dani Sordo's new co-driver explains that "the stages are all the same, with curves to the right and left. The most difficult thing is being in such a great team."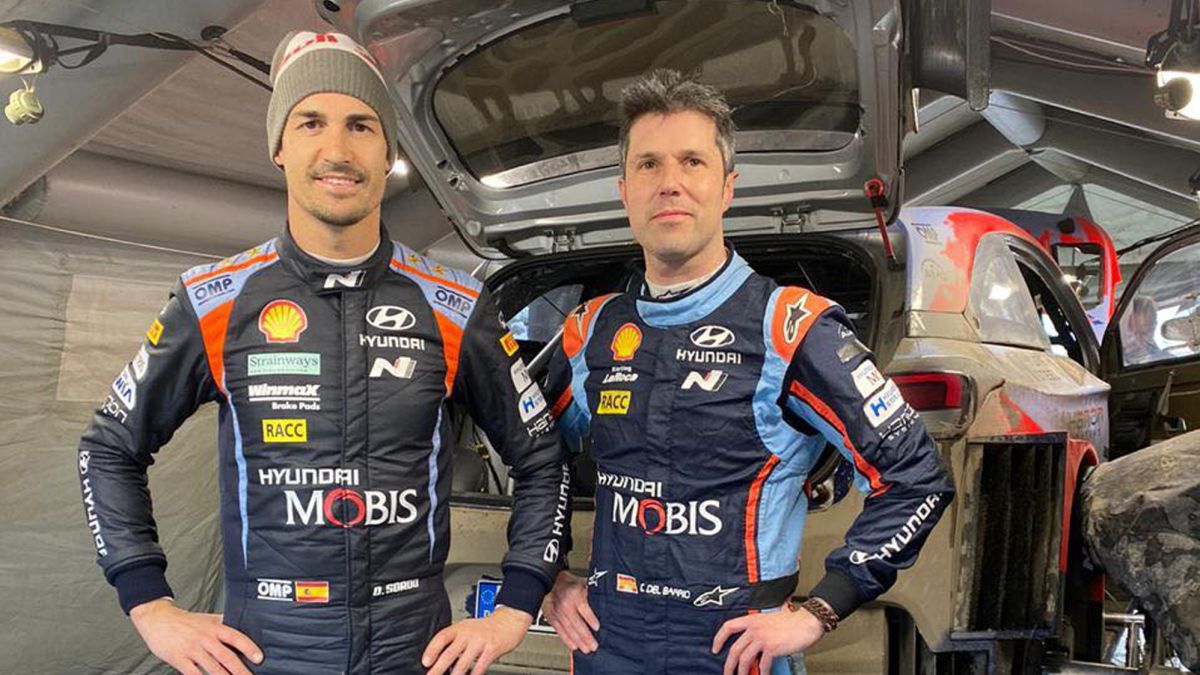 As a child with new shoes, Borja Rozada walked around the Monte Carlo Rally. Smiling from ear to ear and with his usual kindness, this Madrilenian has made the leap to the 'champions' of rallying as the new co-driver of Dani Sordo.
- Is this the beginning of the most exciting year of your sports career?
- Without a doubt. After so many years running, reaching an official team in the World Championship, which is the maximum we can aspire to, as I am very happy with this opportunity. I'm living a dream.
- How did it all come about?
- It was simpler than it seems. Dani was looking for a co-driver after Carlos del Barrio changed programs for this year, he called me to see if I was free, we stayed in Madrid for a day to talk, we saw what options there were and we reached an agreement relatively quickly. We went to test a section of the old Guadarrama Rally to see how everything was going, and let's go. Very happy with the relationship we have had so far and wanting to start.
- And after two two-time championships in Spain, now official in the World Cup in the champion team.
- I've been racing for twenty years, but an opportunity to be in an official team of this level has come to me now, with 40 years. I think I'm in a good moment, between maturity and still youth, and I'm looking forward to starting to test for the first rally we do. I have come to Monte Carlo to know how the team works, to review notes with Dani after the recognition days, and to soak up everything to be at the highest level when it comes time to start.
- Has it bothered you not to do Monte Carlo, or has it been a relief?
- It hurts because Monte Carlo is a rally that every co-driver wants to run, but it was already said from the beginning that it was better for Carlos to do a rally as complicated as this one, with such a changing floor and with the ovreurs. This way I have been able to get to know the team in a relaxed way, their procedures, peculiarities, how they work, and it has been a very important week for me.
- Has anything changed on a personal level to face the challenge?
- The rallies are all the same, although the World Championship is on a larger scale, and it is almost more complicated what surrounds such a great team as big as Hyundai, the pressure that is around, the large number of people who work, more than the preparation of the rally itself. At the end the sections are as always, with curves to the right and to the left, and it is prepared as normal.
- Are you aware that replacing Del Barrio sets the bar very high?
- Dani has had four co-drivers in his sports career. Carlos is the one with whom he has achieved his greatest successes, and replacing him is going to be difficult, but we will try to work so as not to disappoint anyone. Winning a World Cup race would be the culmination of my career.
Photos from as.com