Neves, from a penalty, and Moutinho, with a great goal, trace the game back to an Arsenal that self-destroyed. Rojas to David Luiz and Leno. Odegaard did not play. The Arsenal, 10th.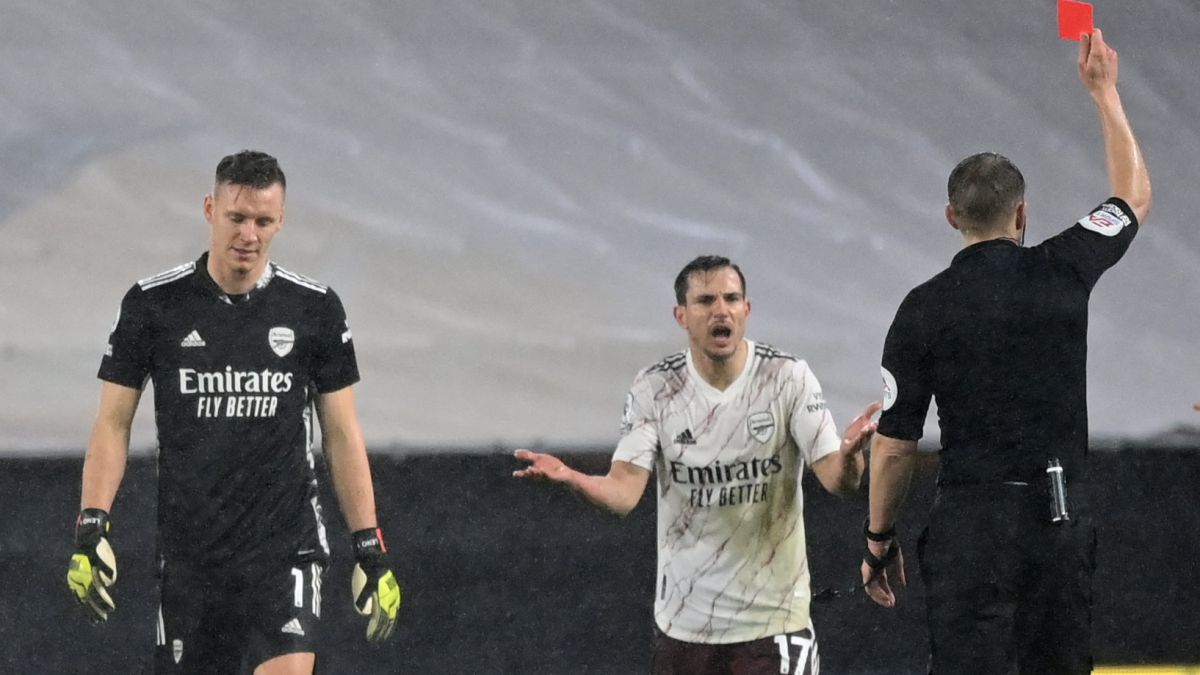 The best thing Mikel Arteta and his players can do is erase, directly, the memory of tonight from their heads. Everything that could go wrong turned out worse for them, and just when they had a shot to hook the fighting group for European positions, they signed the blackest night in their recent history. Two expulsions, one more than debatable and the other simply ridiculous, which were added to a disallowed goal and a penalty against.
As much as Arsenal took the lead in the match through Pépé, who scored a goal worthy of framing, the leading role in the first half was undoubtedly taken by the referee, who ended up deciding the match. A race by Willian José, who was already preparing to go toe-to-toe with Leno, ended in his cue lightly brushing the knee of David Luiz, who was chasing him but who made no intention of even stopping him or playing the ball. The result: direct red for the Brazilian and a penalty in favor of Wolves converted by Rúben Neves.
Whether or not it is expulsion, because in England they continue to leave their pupils in the regulations to justify or criticize the decision, the David Luiz thing is still a record ... and not the good ones. Since joining the Gunners in the summer of 2019, he is the most sent off player, with three red cards, and the most penalties he has conceded, with six.
The blow for Arteta's men was tremendous, although not as tremendous as the goal that Moutinho pulled out of the hat from outside the area to turn the score around. A missile that seemed the most spectacular that remained to be seen in the meeting until Leno, who must have wanted to participate in the chain of nonsense, made a very strange exit to end up volleying the ball with his hand outside the area. A second expulsion that left his team with no options and that ended up resulting in Arsenal's first defeat in the Premier since mid-December.
Photos from as.com