Bernardo and Bárcenas drown a downcast Castellón
Girona got back to a horrible start and won again three games later. Garrido's men signed at 2-1 thanks to Signo in 85 ', but the equalizer was mission impossible.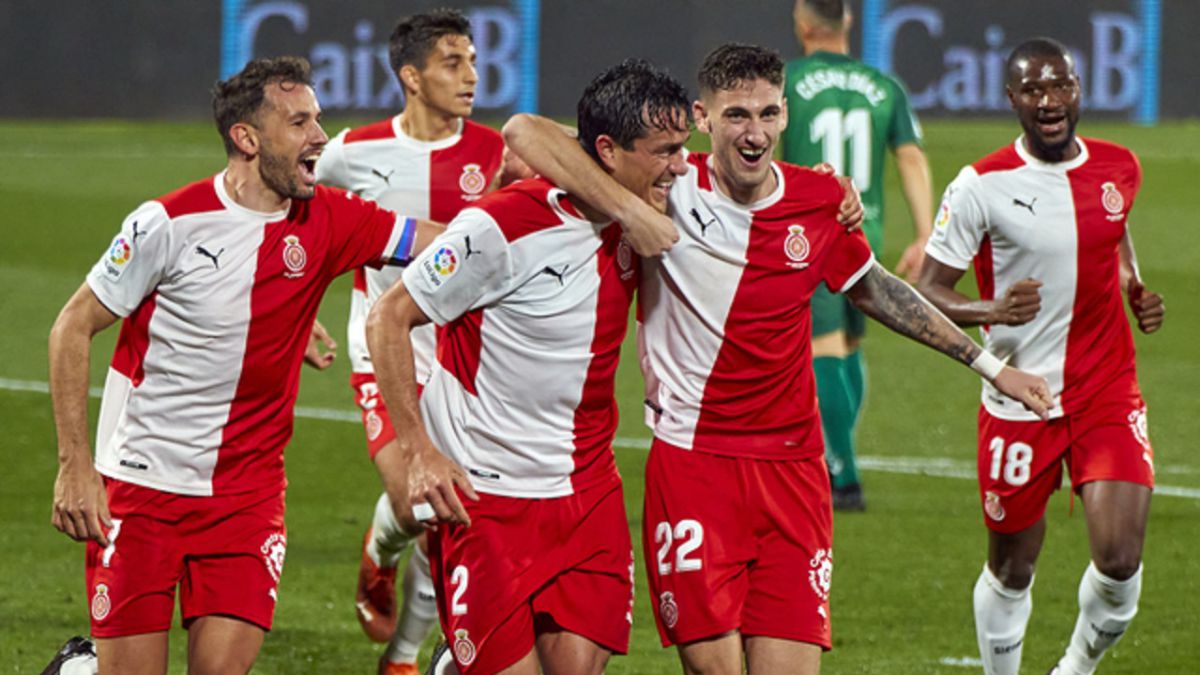 Girona does not want to stop dreaming about the promotion playoff. He beat a rickety Castellón and whose spark in the meeting was extinguished too easily. After Bernardo's 1-0, Garrido's men faded and Bárcenas, with 2-0, showed them the way to nothing. They will continue, one more week, as second bottoms. The Girona team did not need to show overwhelming football, they suffered more than expected at the end due to the 2-1 of Signo in 85 ', and it was enough for them to hit the ball in the first half to add three points that they put him back on the road to victory three games later. They find that their goal is to look up.
If they stayed only in the first 20 minutes of the game, the defeat of Castellón may surprise them because they subdued Girona in such a way that Juan Carlos had to appear to avoid César Díaz's 0-1 already in 5 '. Those from Garrido came out with all the gears on and hung a rival from the pole who did not know where the blows were coming from. But the topic that never goes out of style came to Montilivi: if you don't mark, you get punished. And just. When Girona was having the worst, the strategy catapulted him. Gumbau placed a measured corner to the heart of the area and there he finished it off with a head, with incredible power, Bernardo on goal. The rojiblancos have learned to dance to perfection in the final line that separates success from failure and is paying off. With 1-0, Castellón sank, lost joy in their game and their verticality and, in 40 ', Bárcenas signed 2-0. Franquesa stole the ball from Arturo, Sylla led the counter and Gumbau put the quality. He looked for, and found, Bárcenas behind Delgado and the Panamanian, in hand to hand and with a cross shot, defined well against Whalley.
Already in the second half, Castellón tried to present some battle, but reaching the Girona area cost them horrors. With Marc Mateu and Cubillas on the pitch, it is true that they tried to bite with evil, but they did not put fear in the bodies of the Girona players until 85 'when Signo, after a great pass from Rubén Díez, signed the 2-1. The equalizer was a mirage because after the goal, the rojiblancos knew how to sleep the duel in an unbeatable way and managed to add a victory that tastes like gold.
Photos from as.com