Benzema, better than Cristiano
Without penalties, the Frenchman has 66 goals for Madrid and the Portuguese 61 for Juventus since the latter changed of scene in 2018.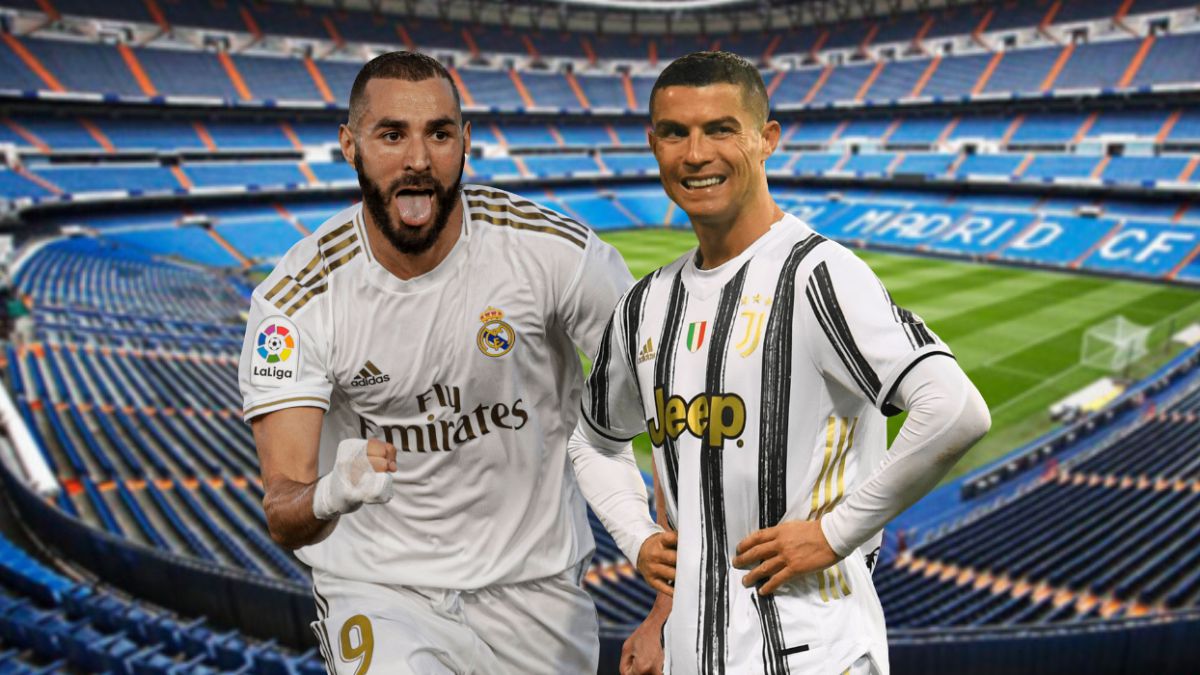 Karim Benzema has been sporting claws for a long time, but they are even sharper than they might appear. Since Cristiano Ronaldo packed his suitcases and left them parked in Turin in 2018, the Frenchman has donned the goal suit. The lionés has scored 74 goals, in addition to having distributed 27 assists. Some numbers that are not far from the 88 and 21 that the Portuguese star has achieved in Juve. However, '7' has an advantage over '9', penalties. If we 'erase' them from the statistical sheet, the balance falls on the Madridista's side: 66 to 61.
CR7 has scored 27 of the 31 he has pitched in these two and a half seasons as a bianconero. KB9, meanwhile, has an immaculate 8 of 8. When the referee points to the fatal point, if Sergio Ramos is on the pitch, the responsibility lies with the camero. Nobody disputes him, however, because since that summer of 2018, he has not failed from 11 meters with the Madrid shirt (he did with the Red shirt): 17 out of 17. Of course, neither has a Karim who has taken the responsibility 29.6% of the occasions, for the 79.5 of Cristiano. Speculating, if both players had taken the same percentage of times, the Lyon team would have had 13 more penalties to increase their numbers ... 444 444
Collectively, they sure miss the symbiotic relationship they enjoyed during the nine seasons they shared a dressing room, but individually their numbers impress. And it is not a question of detracting from a Ronaldo whose history is too small, but of putting in value the devastating statistic of a nine that the label of ten has weighed for a long time. The cat, when necessary, has become a tiger without abandoning that creative aroma that has accompanied it since its emergence in the elite. "What is a 9? What is a 10? I think I am a player who has a bit of everything", Karim himself said in 'Universo Valdano' last October.
If Madrid used to be Cristiano, now it is Benzema. Of the 54 goals scored by the Whites this season, 17 are signed by their center forward, 31.5%. A figure that indicates that the Frenchman's year counter seems broken, since it represents the longest of his entire career in this regard, ahead of 2018-19 (30 out of 101, 30 percent). That is, the first without a Ronaldo who, in ZIdane's first Madrid, scored 28 percent of the goals. Like a good Rioja, both one and the other gain flavor with age.
Likewise, that 66-61 for Karim, which David de la Peña echoed on Twitter, has another aspect that, at first, seems to lean in favor of the now star of Vecchia Signora, that of the games and minutes disputed. The Frenchman has played 134 games during this temporary impasse, for his former teammate's 116, in which they have played 10,672 and 10,007 minutes respectively. However, following the same premise set out above of avoiding the maximum penalties, Benzema throws a better average, since he scores a goal every 161.7 minutes, for the 164 that Cristiano needs. Personal challenges
Numbers almost traced that the aforementioned penalties separate and turn in favor of the top scorer in football history, who globally celebrates a goal every 113.7 minutes, compared to the 144.2 required by his rival in this particular duel. And is that, if Benzema struggles to get his first top scorer (with 12, he has Luis Suárez four away), that scorer recognition whose score would bet even more packaging on the number he wears; Cristiano looks for his first capocannoniere. A top scorer title in Serie A that Quagliarella stole from Juve in his first year and Immobile in his second. Now, he marches first with Lukaku, thanks to his 16 goals. Two of the great scorers of recent times who have had to learn to live without each other. A loneliness that has not hurt them at all ...
Photos from as.com