Bayern's road to the World Cup begins ... sleeping at the airport
The German champion took off at 6:52 this morning for Qatar, where they must play the Club World Cup.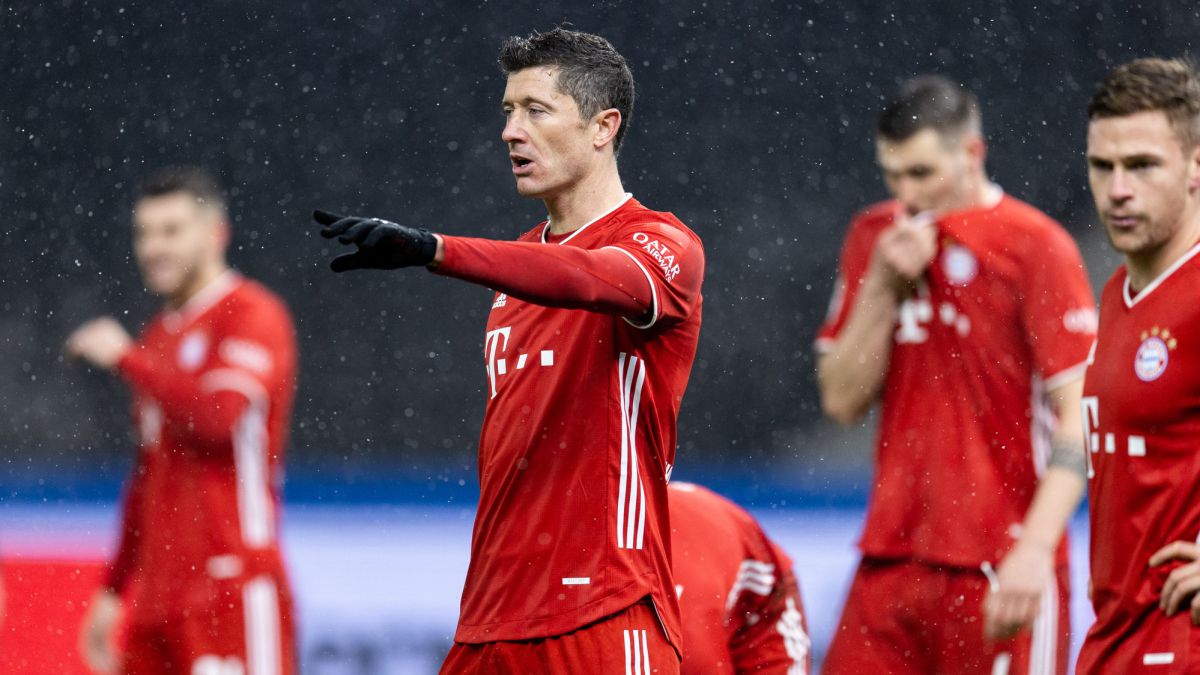 Bayern's path to the Club World Cup has not gotten off to a good start. The German champion had planned to fly to Qatar last night, after his match against Hertha Berlin, but he finally did so seven hours later than planned.
In order to travel, they had to take off before midnight, at which time Berlin airport closes until 5 a.m. The match against Hertha was even brought forward half an hour to make it easier for the Bavarians to leave the country before the deadline, but finally the ice has prevented the Bayern plane from being ready. The initial flight was scheduled at 11:15 p.m. Half an hour before, Bayern was already at the airport, but the aircraft was not in condition as part of its fuselage was frozen.
When the plane was finally ready, the clock passed midnight by 30 seconds. Too late. The aircraft did not receive authorization from the Brandenburg authorities, with which there were problems from the beginning in coordinating the trip to the Asian country.
Rummenigge expressed his discomfort to Bild: "We feel ripped off by the Brandenburg authorities. They are not even aware of what they did to the team."

Photos from as.com