Bayern play in snow and Tebas sends a message to Madrid?
The LaLiga president shared a video of a Bundesliga match under the storm and dropped that it could be played without any problem.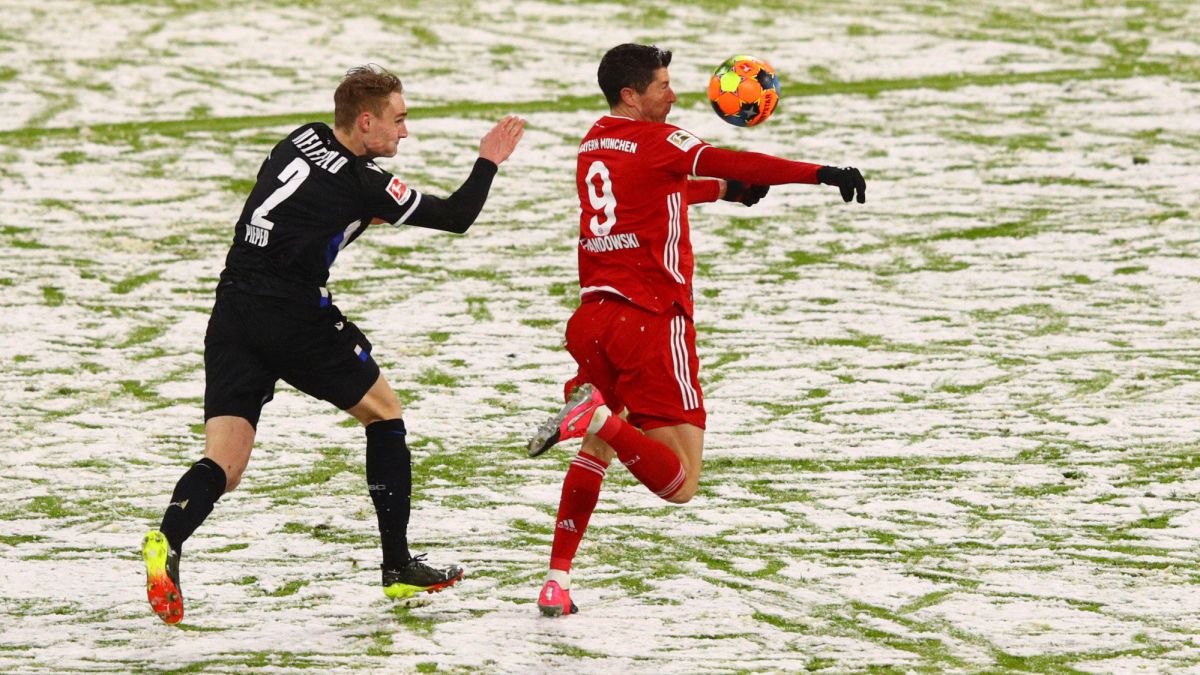 Javier Tebas has left a message on his Twitter account, attaching images of the duel between Bayern Munich and Bielefeld of the Bundesliga. The Allianz Arena is covered by snow and the president of LaLiga, based on a video, understands that the necessary conditions are met to play the game normally. "Bundesliga: Bayern game at the moment. No comment ... #SeJuegaConNieve". Subsequently, Twitter removed the publication for using images with rights and republished a message, no longer with video, but with a photograph of the meeting.
Thus, Thebes seems to refer to those clubs that wanted to suspend their match when Filomena filled the cities with snow last January. Among all of them, Real Madrid was one of those that made the most noise. The white club's complaints were based on the process they had to go through to land in Pamplona and on the conditions on the pitch. After several hours on the plane and the airport closed, Aena finally gave the go-ahead to fly and the club made the decision to do so.
Subsequently, Zidane was very critical of LaLiga management: "Playing like this is very difficult, but in the end they made the decision to play and the game was what we saw." In the words of the French coach, he also showed his anger at the state of El Sadar's grass: "What has bothered me the most is the field." There was hardly any snow on the lawn, as the operators worked for hours to get it in the best possible shape, but the conditions were not ideal. Now, Thebes responds to that with an example of what happened in Germany.
Photos from as.com