Two doublets by Lewandowski and Gnabry reinforce the leadership of the Bundesliga. A serious defensive error gave the Cologne goal. Goretzka's brilliant match.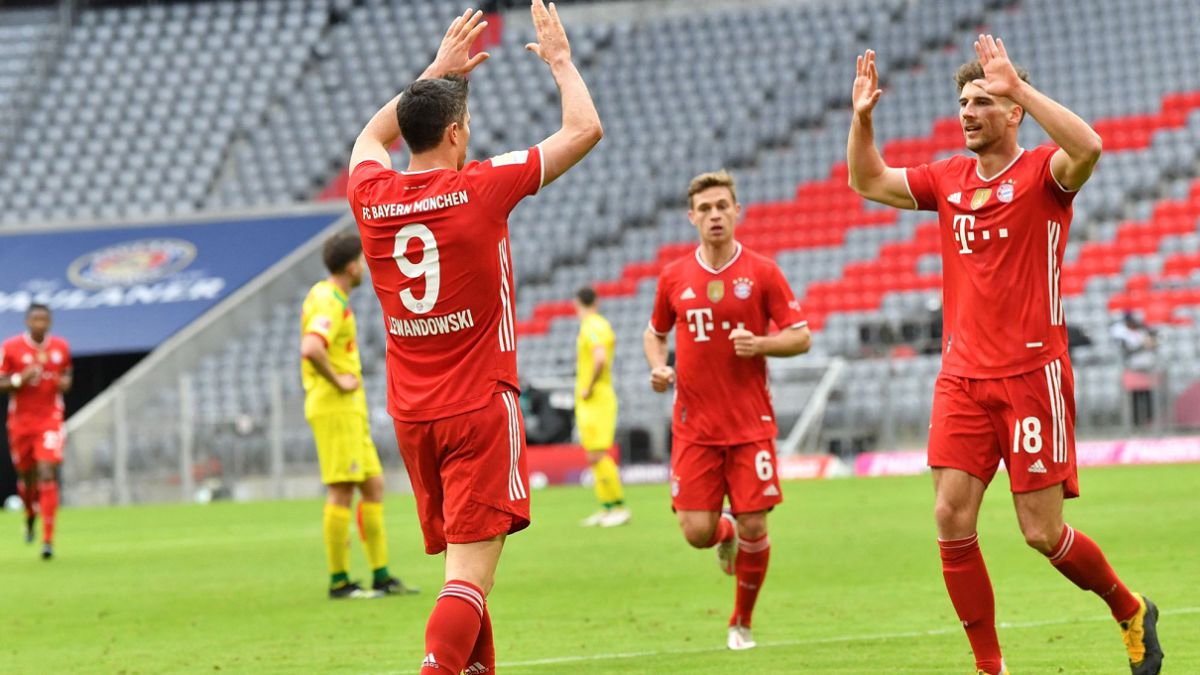 Bayern again added three in the Bundesliga after two consecutive games without a win, allowing Leipzig to get within just two points in the standings. Those of Hansi Flick endorsed a hand (5-1) to a poor Colonia who began being overwhelmed by the Bavarian team in the first 45 minutes and only fell short during the first quarter of an hour of the second half. Choupo-Moting opened the can for the champion, two doubles by Lewandowski and Gnabry certified the victory and Goretzka excelled with three assists.
The Rhenish people managed to contain the Munich power in the first bars and, at first, did not allow the locals to approach clearly. The resistance lasted until the 18th minute, at which point the champion took advantage of his third arrival in the visiting area to take the lead after a powerful header from Choupo-Moting. It was from there that the FCB began to dominate, bottled up the FC and increased the rent thanks to a huge technical gesture from the imperial Goretzka that left Lewandowski alone against Horn. He did not forgive.
Nerves took hold of Bayern again after returning from the locker room. A mismatch in the rear allowed Skhiri to walk around the area, stand in front of Neuer and beat him with a large Vaseline. Flick didn't think about it. He gave entry to Müller, fresh out of quarantine, and the myth took a single minute to serve Lewy the third on a tray (the Pole has 28 in the league). Drexler was on the verge of closing differences again in a mistake by Neuer, but his shot crashed into the post. Gnabry did better: he entered in 64 and closed his hand with a double in five minutes. The usual Bayern is back.
Photos from as.com