Those of Dusko Ivanovic pass over their rival with a defensive display and shooting. The whites, at a bad time. Vildoza, Henry, Peters and Polonara, brilliant.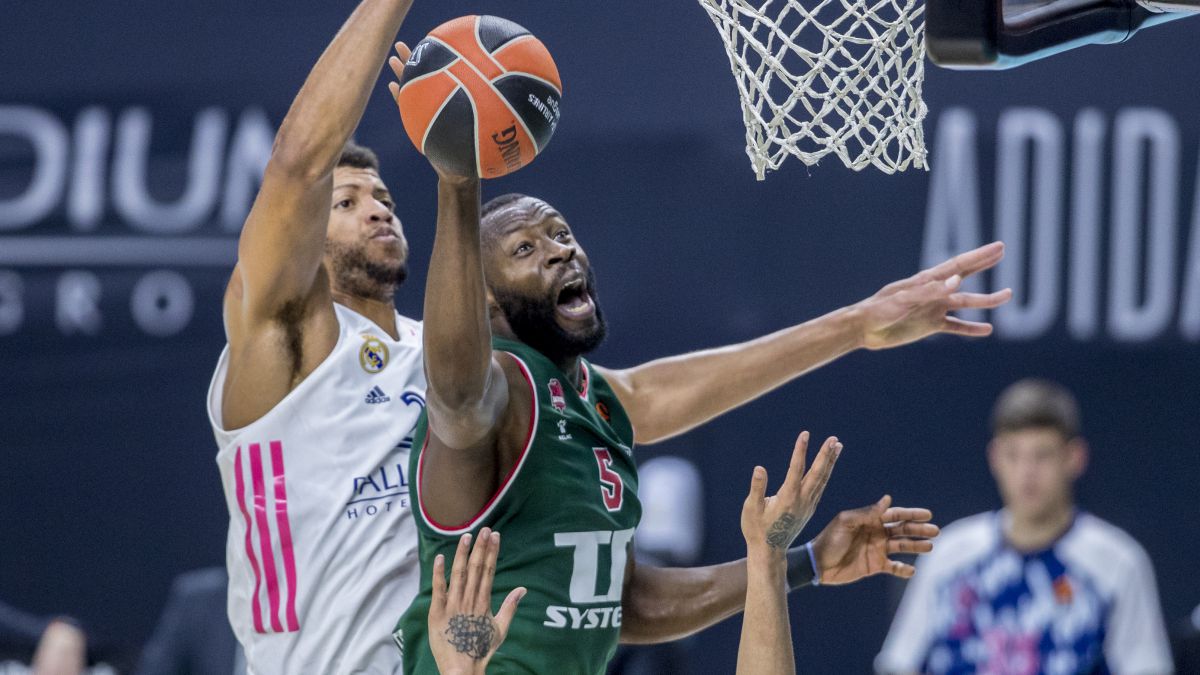 Baskonia has gotten used to shaking Madrid, at least, in the Euroleague, where it has beaten it with this Friday in seven of its twelve historical clashes, although the first did not arrive until 2016. It did not give him options in Vitoria there for on October 2 (76-63) and on the return it has run over him like a steamroller: 64-84. On days like this Friday, or like the victory against CSKA at Christmas, TD Systems transmits the potential to topple anyone, to get into the Final Four and fight it. This time he completely annulled Real, unable to reach 20 points in any quarter. He disarmed him with defense, energy and speed, and finished him off with effervescent talent, that of Vildoza (13 points with 6 shots, some of incredible invoice, triples and bombs), that of electric Henry (10 assists), that of Giedraitis ( 14 points) and that of Polonara, of course, an overflowing SUV. Meanwhile, Peters put the triples, acted as dynamiter. A single but: the rotation falls short, perhaps hence the ups and downs. In Madrid, what to say, he is not fine, and that does not change from one day to the next. It even infects the weary Tavares. He misses, to summarize enough and attend to the short term, having another base (Laprovitta is out due to COVID) and he longs for the frantic Carroll.
The best summary of the first part was not read, it was looked at, because it was the face of Dusko Ivanovic leaving the locker room with a notable anger that went inside while he made negative gestures again and again with his head. The display of his team, which at times danced to his rival, had been reduced to almost nothing. From 23-37 with a ball to go over 15, after two consecutive clamorous failures under the ring by Tavares, to 34-37 at intermission. Three triples (Causeur, Rudy and Alocen) and a couple of steals (Rodolfo's fast hands) catapulted Madrid: 11-0. Express makeup, a thick layer, to cover up a lot of flaws that allowed the Baskonia to fly, almost literally. Very high rhythm that started from the white errors in attack. Tavares started on the bench and Deck held Henry, but, in static, Sedekerskis, with an almost pivot body, attacked Llull at the post and directly or indirectly (Jekiri benefited from the aid) TD Systems added close to the basket . Actually, I plugged them in from anywhere: triples and even an impossible basket from Henry to close the room. Tavares entered the track frozen and the ice that covered him was slow to melt. His team improved at the back, but in front the simple and complicated failed. Thompkins tried to illuminate himself, act as a beacon and in the middle of a catastrophic scenario for the locals Laso asked for a time out. Very serene, he applauded his improvement back and told them that it was "a matter of details." Like Rudy's entrance, which gave another air to his teammates. Alocen also brought speed.
And in the resumption, another baskonista pull, with the stamp of Polonara's claw, who fought everything and opened the field with his triples and at the same time was capable of crushing even over the highest. Vildoza's talent with a wide range of resources and Henry's change of pace and passes recovered the initial sensations, adorned a magnificent defense that tinged the duel with Barça. Two trains at different speeds. Tavares also received a blow and went limping to the bench. When he returned, there was no pulse: 59-74. Vildoza had blown him up. Alocen and Abalde had recently wanted to reverse the energy trend, but it is very difficult to fight against inertia. Thompkins hit two 3-pointers in a row unopposed and Peters dunked two for the goal. Then there was a little more to the Polonara show, the kind that makes a block bigger. If Dusko's face had synthesized the first part. That of Llull biting his fingers and with a gesture of concern was a compendium of the second. In the current calendar, nothing is savored with some calm until the titles arrive. Like the Cup, in five days.
Photos from as.com