Barea, after his debut: "It was interesting, I learned a lot"
The Puerto Rican base of Movistar Estudiantes played his first minutes in the Endesa League in the defeat against Casademont Zaragoza.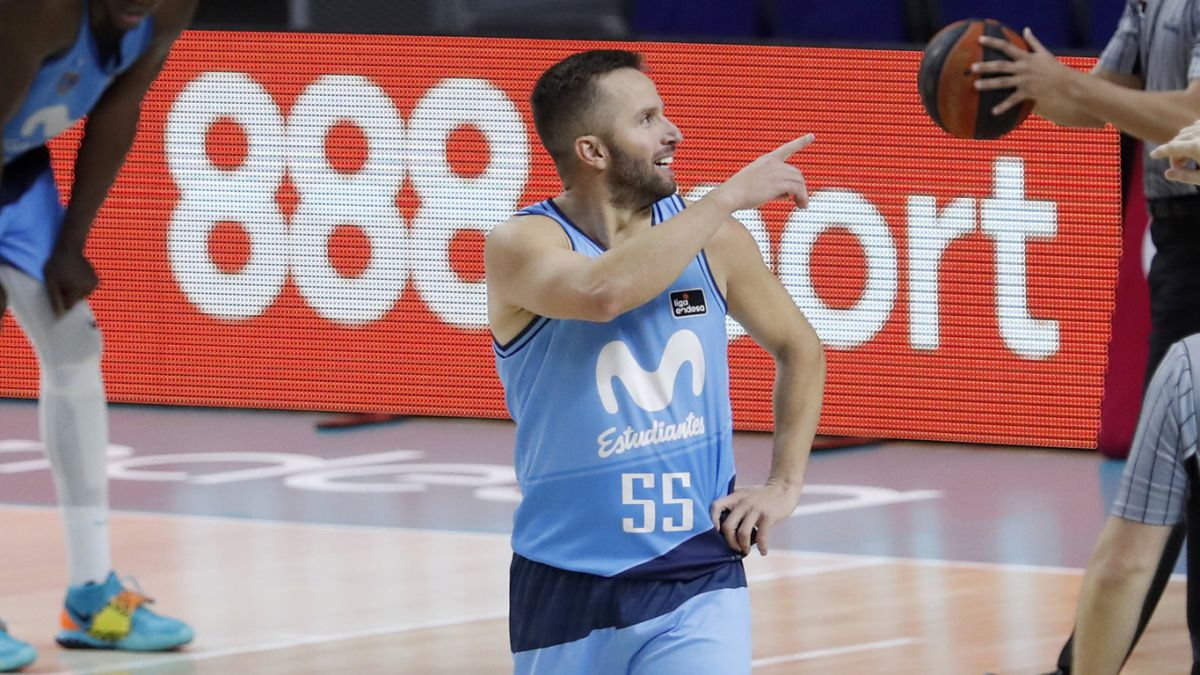 The Puerto Rican JJ Barea acknowledged after his debut in Spanish basketball with Movistar Estudiantes that, after "a long time" without playing a game, he felt "kind of weird" both mentally and physically, although it seemed to him a very interesting experience that he learned "a lot" and is convinced that it will serve him well in the future.
"It was an interesting first game for me. I learned a lot today, I hadn't played basketball for a long time and I felt kind of weird mentally and physically, although I'm very happy with my team, with the boys and with the leaders," explained the Former NBA champion after losing to Casademont Zaragoza by 73-79.
He recalled that Estudiantes had not played for more than a month and that some teammates have just overcome COVID, so they are in a "difficult" situation but are sure that they are going to take flight. "I know that we are going to improve, that I am going to improve and we want to play better, we are going to continue working for that," added the Puerto Rican.
Of his rival this Wednesday, the Casademont Zaragoza, coached by Argentine Sergio Hernández, pointed out that he arrived "well prepared" and knew how to play "hard and well", so he took the victory despite the fact that the Madrid team "fought until the end ", a detail for which he was" very happy "and optimistic for the future.
The veteran game director was on the court in his debut in the Endesa League for more than 24 minutes in which he contributed fourteen points and finished with a valuation of eight credits.
Photos from as.com