Barcelona becomes small against the big teams
Koeman's team so far this year has been unable to beat their direct rivals in LaLiga and refers to their triumph in Turin as a great victory.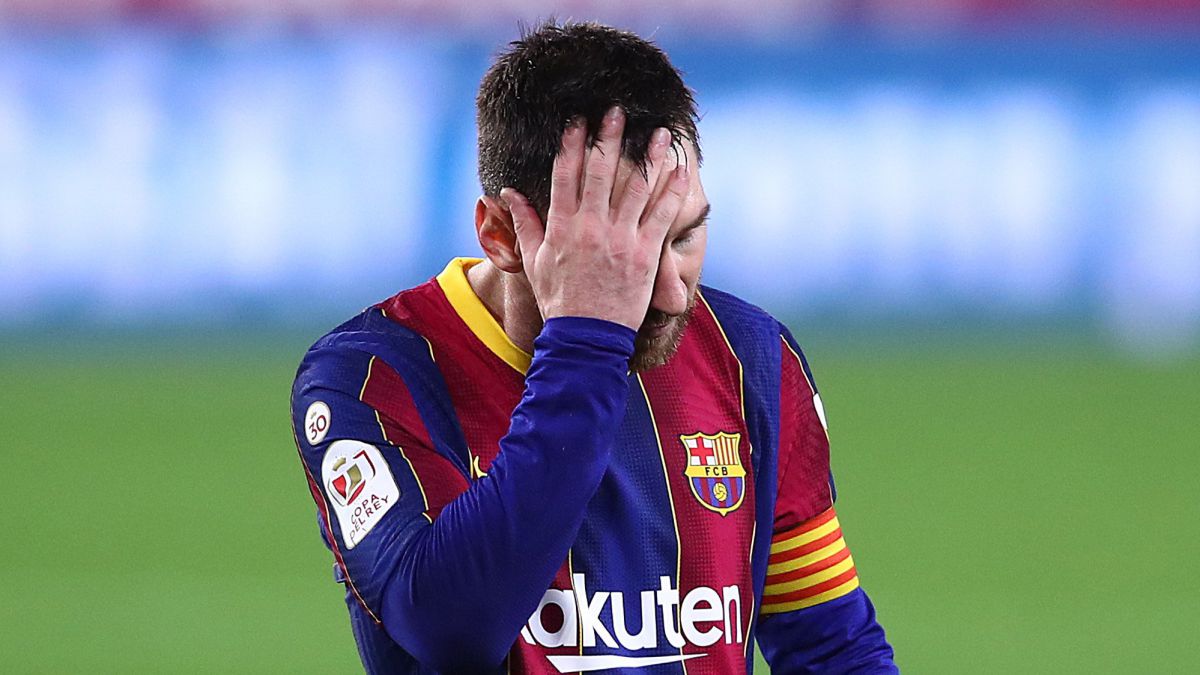 Koeman's Barça continues to live on the wire. He alternates meritorious performances and victories at the last minute with a lack of regularity that penalizes a team that lacks dominance in matches, especially the important ones against opponents who know how to hit at the right moment. Precisely, Barça is the victim of the weapon that it used best when it was the team that best knew how to read matches. Now, he plays them heads or tails and the outcome depends on his own or someone else's inspiration.
This lack of mastery of the scene has resulted in Koeman's team being unable to prevail in big matches against rivals with whom they should argue face to face. The last example was the first leg of the Cup semifinals played against Sevilla at the Sánchez Pizjuán, where the Blaugrana team did not play to have to need a comeback in the return leg. In many moments of the game, the Blaugrana dominated their rival, but were severely penalized by a team that did know how to be more effective.
Sevilla have faced Barça twice this season and both times have come out unscathed. In LaLiga he started a draw to one at the Camp Nou and yesterday at the Pizjuán he started a valuable 2-0.
Barça's mistakes in both areas condemned on both occasions a team that suffers too much if it does not have the night.
The same happened to Koeman's men when they faced Atlético de Madrid when they lost 1-0 in an even game that decided a tremendous misunderstanding between Piqué and Ter Stegen that Carrasco took advantage of.
When Real Madrid visited the Camp Nou, the script was very similar. Match staggered, but without control that Zidane's team ended up taking, much more solid in control of the game. A history of errors and lack of control in both goals that was especially cruel in the final of the Super Cup against Athletic Club.
As an exception this course is the match in Turin against Juventus, which Barcelona won suffering because that day they also played heads or tails. Three goals well disallowed to a Juve that could not count on Cristiano Ronaldo.
The Portuguese reappeared at the Camp Nou and there the Italians undressed a Barça that fell by 0-3.
The Blaugrana team lives in a precarious situation that penalizes them and has grown a lot. The feeling is that little more can be asked of a team that tries to compete but sees how its mistakes penalize it fatally against rivals of its entity.
A circumstance that will be put to the test in an exam that does not admit hesitation. On Tuesday Paris Saint-Germain visits the Camp Nou. The Champions League is where the reliability of the teams is demonstrated. At the moment, Barça lives on moments, but not on continuity.
Photos from as.com