The azulgranas achieved their 26th Cup after sweeping Madrid in the first half and reaching an advantage of +24 (31-55). Higgins, MVP. Mirotic's first title as culé.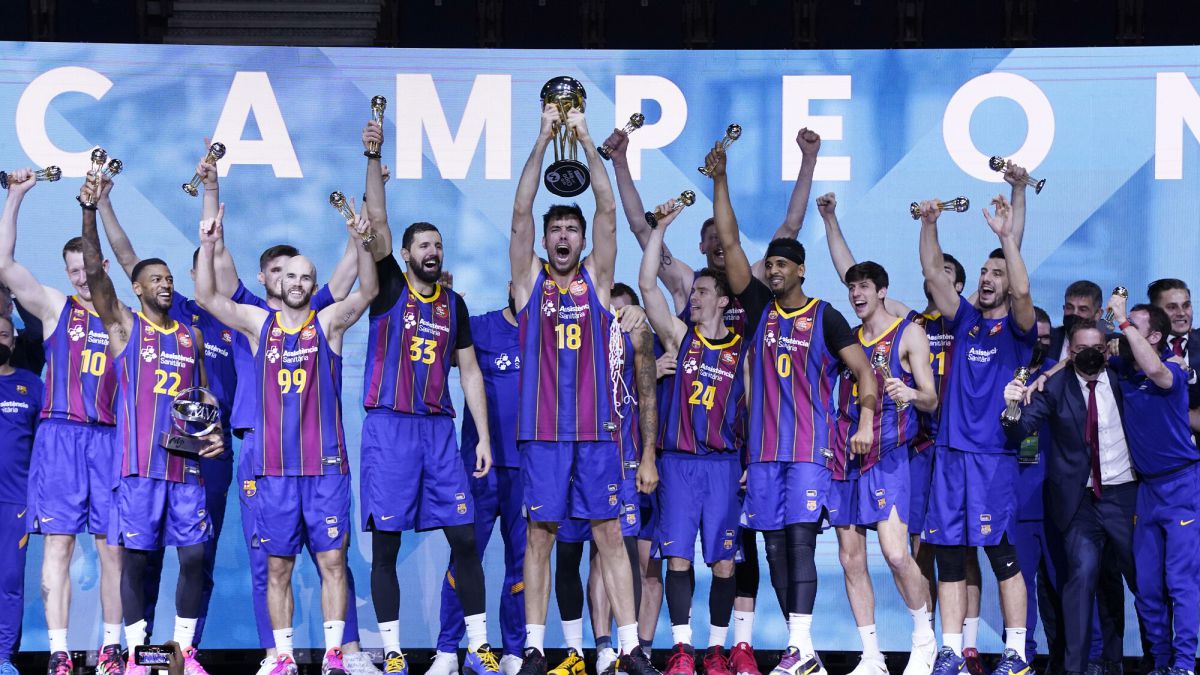 There are trains approaching at full speed, so fast that you can hardly see them coming, but you can sense them at a great distance. That convoy that overwhelmed Madrid was Barça (73-88), the best by far in this Cup, the best here and now in Spanish basketball. Favorite, most favorite, and sometimes the predictions are fulfilled.
A team of enormous talent and in physical fullness against a rival that has marked an era, but that is aging and is still polishing its spare parts (others will have to be signed and it will be complicated) and that, in addition, has dealt with a pile drawbacks. Too much drag to face a plethora of adversary, leader of the Euroleague. If we go back in time five months, to the final of the Super Cup in September, the whites won on the wire with Campazzo of MVP and with Jasikevicius just landed. That block culé lacked filming and Kuric and Higgins were missing. Facu has left that Madrid; while Rudy, Taylor and Randolph have been absent due to injury. For the first time in the Laso era, Real was swept away in a final, perhaps there is only one precedent, when they fell exhausted in the third and fourth rounds of the playoff against Valencia in La Liga in 2017.
Third Cup title in four years for the Catalans, their lifesaving tournament in recent times. Nothing to do, yes, with the tension, the straits and the controversy of the outcomes of 2018 and 2019. And the first success of Jasikevicius, and even more important, the first of Mirotic in Barcelona after three lost finals. He shone by beating Deck out and his relief, Latvian Smits, even as the star had to rush to the locker room in the second quarter due to a blow dragged from previous battles.
Higgins, the best player in the Cup
Corey Higgins (20 points this time, 19 on average) is the undisputed MVP of a group success, that of Calathes (12 + 5 rebounds + 9 assists), Kuric, Hanga, Davies ... Abrines doubts until Friday and that he has left with an 8 of 8 of three and embittering Carroll. Major Words.
Madrid only lasted three minutes (7-4), then blocked asphyxiated by a defense of many carats. Isolated actions against an opponent who rebounded more and who ran after gross errors in the throw. If with all the culé framework behind, with those continuous pairing changes (and also because of that), Thompkins starts with 0 of 4 and Carroll with 0 of 8 ... you can imagine it.
Garuba's resource
A partial 0-14 launched the Barça troop to infinity and beyond. It did not matter if Tavares entered (Thompkins was the starting pivot and his mistakes in the shot added serious misgivings at the back). Barcelona's second unit gave some air to the duel at the beginning of the second quarter (20-25) and Jasikevicius jumped like a spring: Calathes, Mirotic and Davies on the track and Higgins in his sauce. A 2 + 1 from Jordan's godson put +24 (31-55) to welcome him to the second part. It was checkmate, but Madrid never knocks down their king before his time. It goes on and on, even though you know you won't be able to. A round of applause because this is the only way to achieve unexpected feats; It was not the day, of course, although it closed the gap to eleven points: 62-73.
Firstly because of the commendable defense of a weakened Garuba putting pressure on the point guards (+15 with him on the court, in 14 minutes) and then because of a rearing of courage from Llull and Tavares (17 + 9 + 5 blocks); later by the success of Abalde. It was a symbolic change of cycle, with the Galician forward, Alocén and Garuba pushing where Rudy, Reyes and company were before. Barça reigns in Madrid, as in the last two editions in the capital (2011 and 2019). The show of the first part says that he has come to stay at the top.
Photos from as.com