Barça leaves as a favorite against a covered Unicaja
"That nobody trusts us gives us extra motivation," says Fotis Katsikaris. The last two Cups in Madrid were won by the Barça team.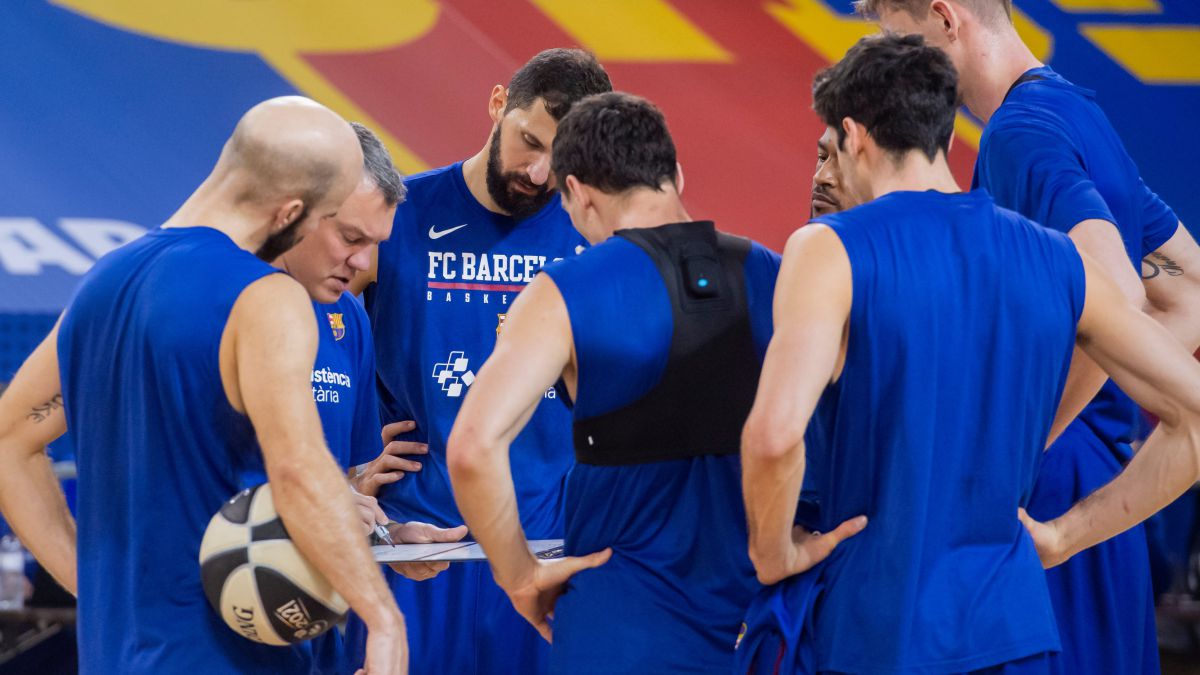 Unicaja arrives at the Cup with a half smile. He was the last to qualify for the Madrid event and did so on the rebound, due to Baxi Manresa's defeat against Barça and the COVID outbreak at UCAM Murcia that prevented him from facing Real Madrid. And since then, the path of the Malaga team has not been easy either. Luis Casimiro was taken off the bus after nine defeats in ten games, and it took Katsikaris five more games to add his first victory: last Sunday in Fuenlabrada (68-85). Instead, Barça enters the Cup as the big favorite for the first time in years. The coaches and sports directors of the eleven unranked teams see it that way. And this is the only quarter-round tie in which there was unanimity in favor of Barça. "I understand that people have to look for favorites, but to be or not to be does not change anything," says Sarunas Jasikevicius, who warns that in the Cup "there are always surprises." The Barça team lost in the quarterfinals to Valencia in the last edition, something that the players are still very much aware of, as Adam Hanga acknowledges. But Barça keeps a good memory of their Cups in Madrid: they won the last two, in 2019 and 2011.
The Malaga team played the final of their Cup last year in Malaga and Katsikaris thinks that this year they will have "an extra motivation" because nobody believes in them. "We will go out with great enthusiasm, with a lot of energy and I hope to reach the last quarter with options. Although the Greek coach is concerned about many of his rivals ("Mirotic is the most talented in our League, Kuric and Abrines are great shooters ..."), he points to one in particular: "Calathes has a computer in his head. He knows where each of his companions is and where each one has to go. He is not a shooter, but at critical moments he puts them in and hurts you ". The rebound can also be key. The second best team (Barça, with 36.3 rejections) face the second worst (31.6 for Unicaja) .
Víctor Claver, who on Tuesday trained with his teammates for the first time in almost four months, has traveled with the team. So has Alex Abrines, who is doubtful due to hamstring problems. Gal Mekel (Unicaja) misses the Cup.
Photos from as.com