Balvin: "We need to create chemistry in the group"
The Czech center, back after a very tiring injury, is committed to continuing with Mumbrú despite the crisis in results: "I don't see the need to change coach"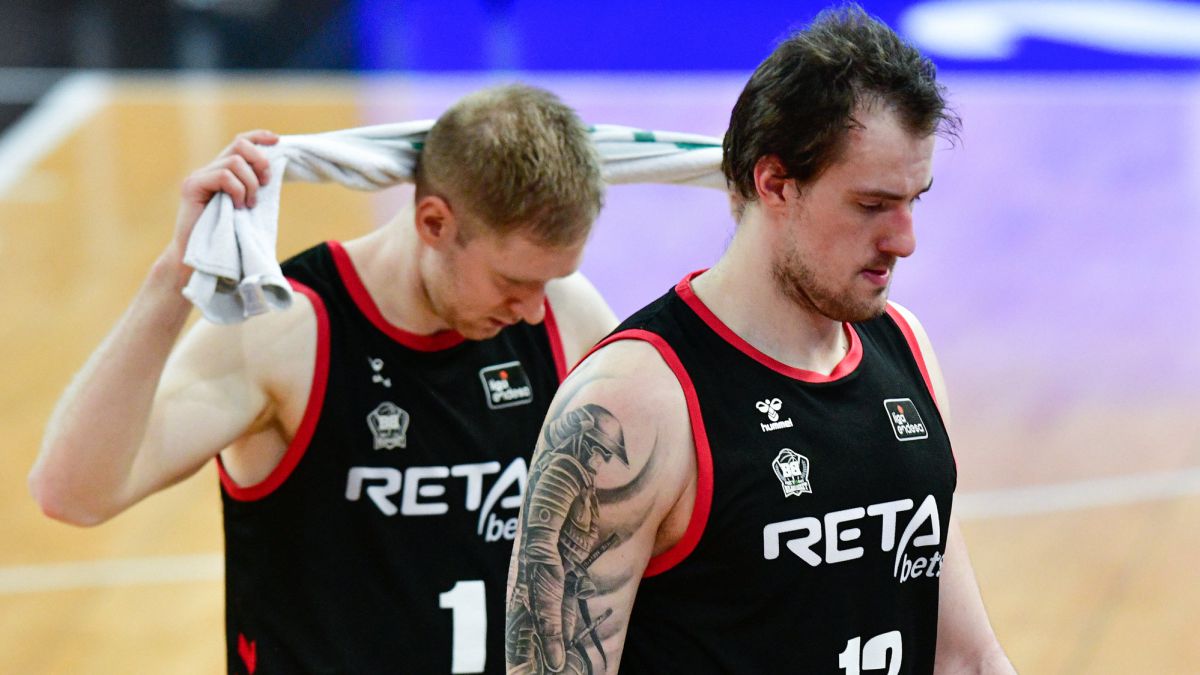 Balvin was injured with Czechia in the last FIBA window. He was the top rebounder in the ACB, a reference for Bilbao, and the League, he came from a great game in Seville (41 valuation) and although his country is classified for the Eurobasket, he could not defect. "It was important to attend the call for the ranking for the groups and for the classification for the Games. I did not go to touch my balls," he says annoyed. The injuries have already embittered him on other occasions. And it has them engraved with fire. Like in the Czech Republic, before playing a Final Four, with a torn ligament. Or in Gran Canaria with Pedro Martínez when the team started a comeback in the standings. He is the captain and is known to be the leader in Miribilla.
At the beginning of December he injured his foot and that's when the evils began at RETAbet. In this imminent stoppage he will stay at home to fully recover. "It has been almost two hard months, with injections in the ankle to help recovery and return sooner," he says. He did his bicycle and swimming in the pool, but when it came time to get on the court, it was difficult for him. Then the level of physical resistance, for a 2.17 like him, has played an important role. "When I came back and you go up and down, I asked for the change because I was dead, the muscle of the strong leg could not work as usual" .
In his absence a lot has happened. More reinforcements have arrived and few wins have been added. That makes you feel much more responsible. "You see in every game that you can't help and it is difficult for you to get used to it. Injuries are part of this sport, but they never come at a good time. I try to be a leader from the beginning," he says. A Greek media was also invented that had an offer from Olympiacos, something that has been denied. For the Czech center, that a team is a pineapple is an added value, something that he was able to see last year: "It was easier to make a group, go to dinner, take a walk ... this year it is more screwed up and that affects. If there is continuity with most of the block, it is easier to have chemistry, it is one of the keys. We need to create it. If you have it, everything goes much better. There are players touched, it is a mental issue, but you win a game and it can automatically change planes, "adds Mumbrú's cinco.
Balvin admits that they lack toughness and that they shouldn't be as affected by looking down. "We cannot change more people." He is one of those who misses the fans. "With Burgos we have the best fans, it is a necessary plus." And he is committed to the continuity of Mumbrú: "I do not see the need to change the coach, I am happy with his philosophy. If it were a problem, Rafa (Pueyo, sports director) will solve it. There have been many problems and things did not work. the court neither Alex (Mumbrú), nor Rafa nor Pedja (Savovic, general manager) are going to get the games out. We have to be proud and we will be able to do it. Finally, he points out with his resounding Castilian what he thinks of the entire Windows system: "FIBA, Euroleague and NBA do not respect it. It seems that they fight to see who has it longer."
Photos from as.com