Bale recovers the goal and the smile
The still Real Madrid player was the star of the match. He scored a great goal again and gave an assist to put a match on track that ended up taking Tottenham out of the street.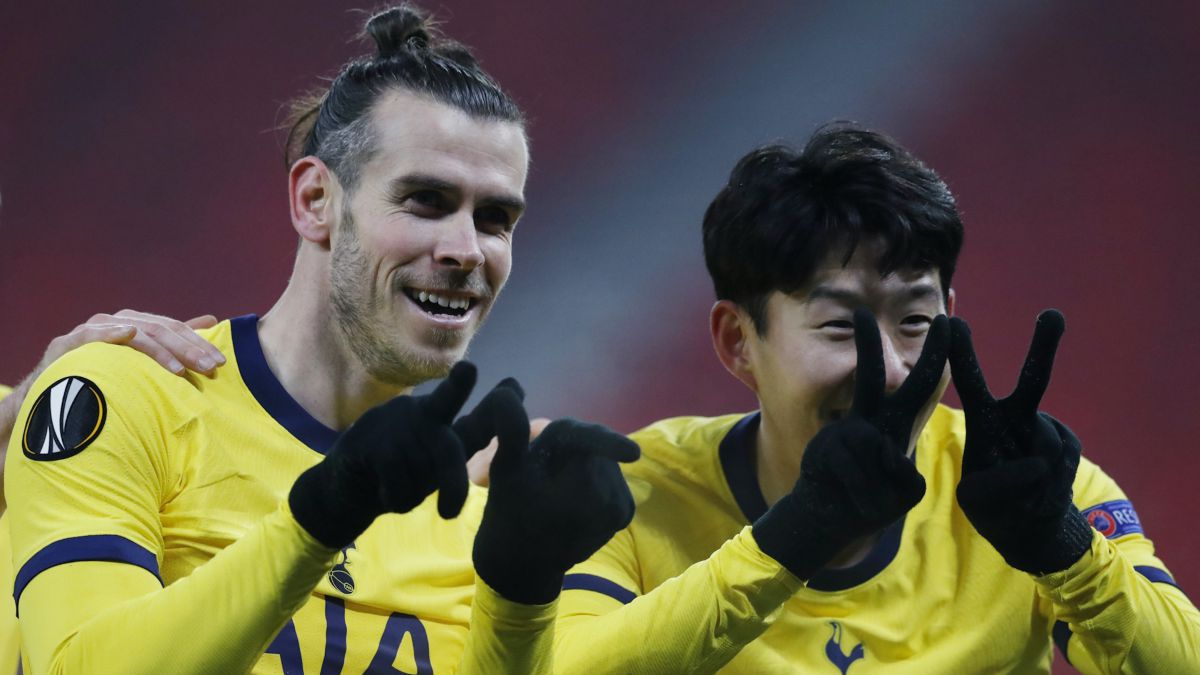 Times are not good for Gareth Bale. Not days, not weeks, not months, not even years. But as hard as it may be lately, at heart Gareth is still Bale, one of the most talented individual players of the last decade. Against Wolfsberger, in a very unbalanced tie, true, but in Europe, at the end of the day, the still Real Madrid player returned to score a goal and give an assist to put a game on track that ended up taking Tottenham from the street. The round of 16 had so little margin of surprise that Vinicius, when he scored the fourth and final goal in 88, did not even want to celebrate.
José Mourinho's men, in fact, opened the scoring early thanks to a cross from Bale's first touch that finished off Heung-Son Min's goal. The Welshman, as a whole, would end up becoming the man of the match, responding to the challenge of his coach after a rare week between the two with statements from the Portuguese included. Shortly after, he himself, after making a fabulous cut inside the area, would mark the second with a missile that Kofler did not get to see or leave.
The collection of goals did not end there, but Lucas Moura, evidencing the football gap that exists between both teams, caught a ball in three quarters of the field on the edge of half an hour of play, ran practically in a straight line against the rival goal and Nobody managed to enter him correctly before the Brazilian put the sentence. As much as the Austrians tried to react with a goal, Vinicius's sentence in the final minutes put the seal on a decided tie before next week's return.Mourinho: "The result at halftime should have been better than 0-3"
"We had to play with ambition, which happened. The result should have been better than 3-0 at halftime. In the second half, we committed a An error that gave life to the rival, reminiscent of the Everton game. If you are in control and make a mistake, you give life to the opponent and the game can change. Here it did not change, but we were not far from conceding the second. The last goal It practically closed the tie. It was just a good victory that brings us good feelings. The plane back to England will be different than after a loss. Tomorrow in training, the same. "
Photos from as.com