Bale's agent predicts a black future in English football
Jonathan Barnett believes that Brexit is going to be disastrous for the development of young British promises. In addition, it defends the work of the agents.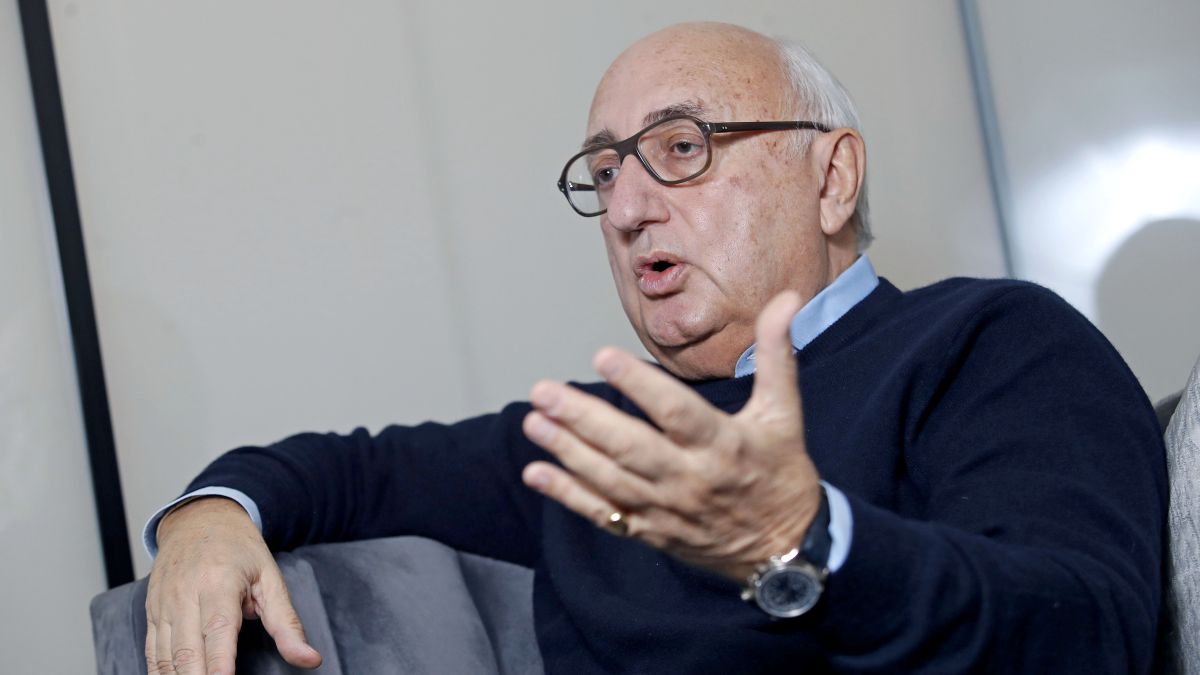 "A disaster". This is how Jonathan Barnett qualifies the future when it comes to English football. The culprits of this black panorama? Brexit and the salary limit to be imposed in the Championship (second division). "The salary limit (in Championship) would be an absolute disaster. Young players with potential will not want to go to those clubs. He is on his way to perdition," he says in statements collected by the 'Mirror'.
Barnett goes further: "Standards will drop dramatically and I guarantee that if we didn't have these spending limitations, we would see big buyers taking over Championship teams." He also puts a medal on what he considers the great savior of the Premier League, Roman Abramovich. Without investors like the Russian, the picture would be different, according to the agent: "When (Abramovich) came, Chelsea was close to bankruptcy, the league was having a hard time, it gave money to other teams and transformed the league. And we could to have the same in Championship if we didn't have these rules. Abramovich is the best thing that has ever happened to the Premier League. You build things to tear them down, it's terrible. ""Brexit is the biggest threat to English football"
While the other 'culprit' of this dark future predicted by the leader of Stellar Group is Brexit, whose restrictions came into force in January and which place the elite footballers. Bale is the best example, who will have to return to Madrid being extra-community. "Brexit is the biggest threat to English football. Look at Wolves. They have done great, but who will they sign now? (...) I remember when Patrick Vieira came to Arsenal. We were sitting with John Hartson, who was my Customer asked for water and salad. I'm not going to tell him what John asked ... I said, 'Look at him ...' And John replied, 'I know, I'll have a talk with him. "
Barnett refers, with this anecdote, to the need of foreign players to learn from the best upon their arrival in a new league. Creating, in this way, a bidirectional and symbiotic relationship between all parties. "If you lower the standards, you harm the other players," he completes. Players like Phil Foden, for example, is the best example of a young Englishman who benefits from learning alongside foreign stars. See David Silva, Kevin de Bruyne, Bernardo Silva ...
"I have never put a gun to a player's head"
Finally, he defends the work of the players' representatives, their work, challenged by FIFA. Body that tries to combat the influence of superagents, such as himself, Raiola or Jorge Mendes, by including new rules that limit their power. A fight against dual representation, in short (when an agent represents both the club and the player). "We are heading towards a disaster for FIFA. We do not want to go to war, but it is inevitable because of the rules and regulations that they come with. They are unacceptable, overwhelming and illegal," he threatens.
"You have to think about what is best for footballers and sometimes that is dual representation (...). Believe it or not, I have never put a gun to a player's head. It is also a asks about how they run their clubs. If a club pays a player money that they cannot afford, then they are idiots ", concludes a Barnett who has, with Stellar Group, a portfolio of more than 800 players, with Gareth Bale at the helm .
Photos from as.com