Bad news in Manresa: Dani Pérez, out for 6 weeks
The base of the Catalan team suffered a hamstring injury in his right leg against Hereda San Pablo Burgos in the last game.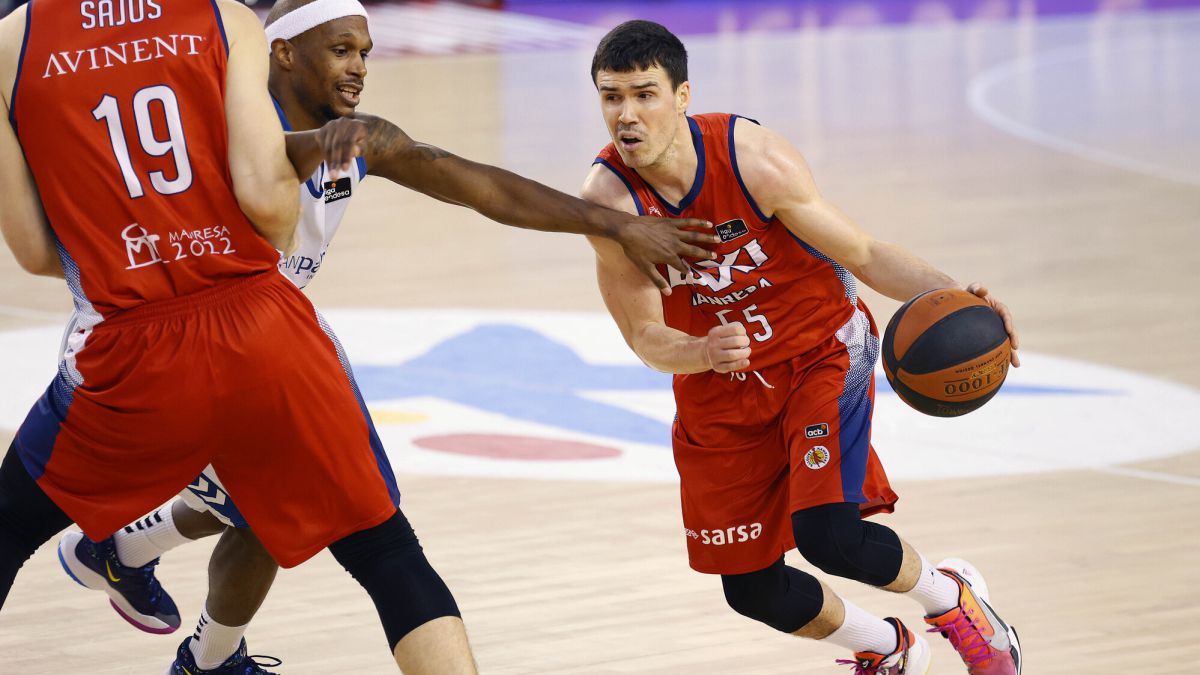 Baxi Manresa has communicated that its starting point guard, Dani Pérez, suffers an injury to the biceps femoris in his right leg and will be out for about six weeks.
The Catalan player, one of the referents of Pedro Martínez's team, was injured in the last match against San Pablo Burgos and had to retire from the pitch in the 12th minute of the match.
Manresa loses much more than a player for a month and a half, he also loses the top assistant in the competition, with 6.9 assists per game, in addition to guaranteeing 8 points. The L'Hospitalet guard is the third most valued player in the squad with 9.9 per game, after Scott Eatherton and Guillem Jou.
Dani Pérez suffers the same type of injury that he already had last season and that occurred in the game against Betis at the Nou Congost.
Then, Pérez injured the biceps femoris in his left leg. The best news for the Catalan team is that the ACB league stops for two weeks through the FIBA windows, so Pérez will miss fewer games than expected. In fact, if the deadlines are met, the player would miss 4 Endesa League games.
Photos from as.com