Babin does not forgive Albacete
The Asturian team achieves its third consecutive victory and continues at the top of the table. Boyomo, was expelled at the beginning of the second part in the team from La Mancha.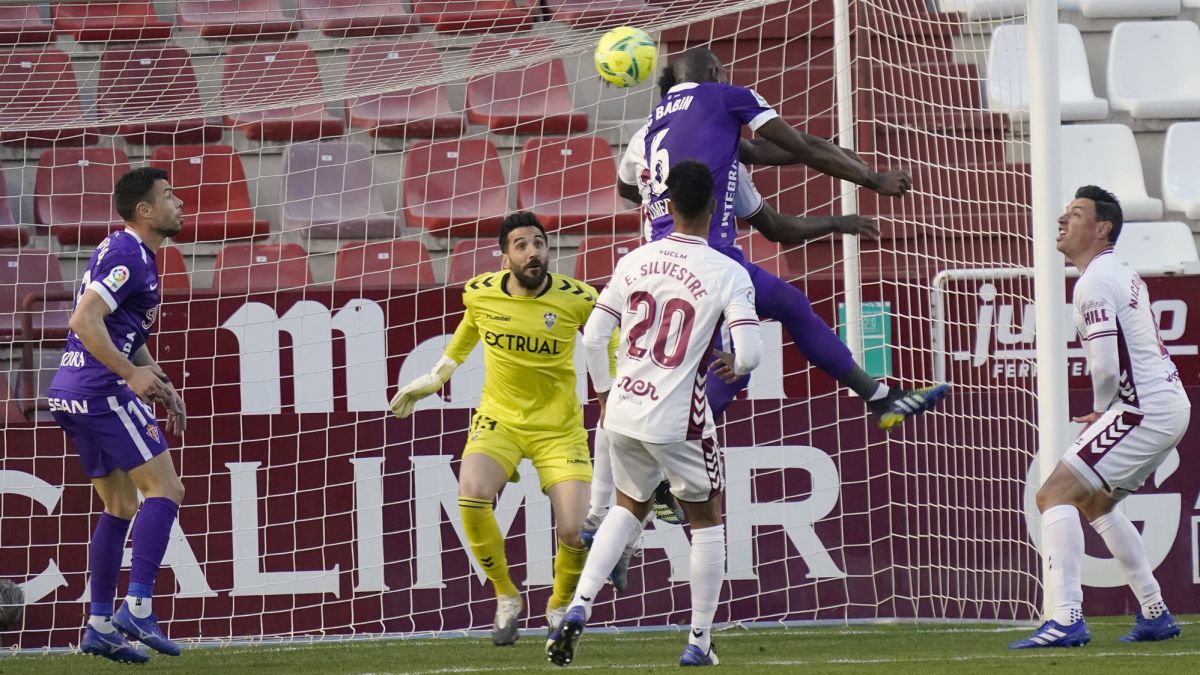 Sporting has achieved this Saturday at Carlos Belmonte its third consecutive victory to continue in the upper part of the table after beating Albacete by the minimum thanks to a goal from Babin in the first half.
The match began with Albacete dominating the first minutes of the match, although the first dangerous arrival was from Sporting with a shot from Manu García who left the La Mancha goal. The first dangerous local approach was after a cross from the right side by Dani Torres that Babin anticipated to avoid Zozulia's shot.
Minutes later, the Ukrainian striker was able to open the scoring, but his header from a foul was met with a great intervention from Mariño. In the 31st minute the first goal of the match would arrive with a header from Babin after a free kick in which the Sporting player collided with Boyomo and had to be treated for a blow to the head.
Albacete tried to react after the goal suffered and Boyomo, headed after the launch of a foul, again forced Mariño to intervene.
Sporting went into halftime making the most of his few arrivals and as soon as the second half began, Albacete was left with one less man after being sent off by a direct red card Boyomo after knocking down Djuka when the Serbian striker stood before Tomeu Nadal.
Everything was looking up for the Asturian team, although the outnumbered Albacete had a clear chance to get the tie in the 75th minute but Ortuño could not take advantage of a good center from Álvaro Jiménez to beat Mariño.
Minutes later Sporting had the sentence but Djuka did not know how to take advantage of a heads-up against Tomeu Nadal and later the Balearic goalkeeper again saved his team by deflecting a shot from Gaspar from outside the area to corner.
In the last moments of the Albacete game he kept trying and Ortuño after a great personal move was close to getting the equalizer but again Marinho with a great intervention saved his team.
With this triumph, Sporting achieves its third consecutive victory and will continue for another week in promotion playoff positions while Albacete chains their third consecutive defeat and the white team continues in the well of the table.
Photos from as.com