Aubameyang saves Arsenal from Ceballos conviction
Two errors by the Andalusian could eliminate Arteta's. A goal from the Gabonese striker at the edge of the end saves the furniture heading to the round of 16.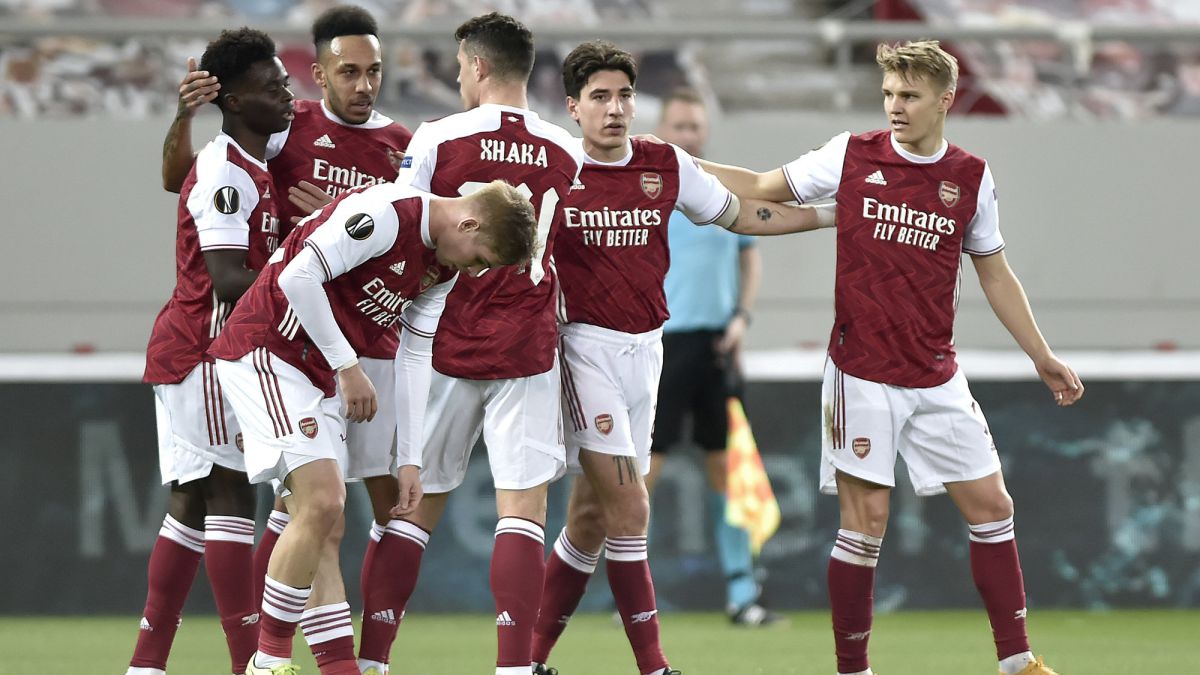 It was not Dani Ceballos' night, but it was Saka and Aubameyang's. Two major errors by the Andalusian seemed to condemn Arsenal to elimination in the round of 32 of the Europa League, but the combination between the English and the Gabonese, who claimed the final goal in the 88th minute, saved the furniture for Mikel's Arteta. Ceballos breathed, sure, on the bench, where he already felt signaled after giving away a goal and propitiating another from a Benfica who was seen with the pass in hand during almost the entire second half.
All this despite the fact that Arteta's men were early on the scoreboard and that, for much of the first half, it seemed they could kill the tie. Saka's deep pass for Aubameyang to bite over the goalkeeper was to frame, as was the free-kick from Diogo Gonçalves, who slipped through the same line as Leno. The previous entry of Dani Ceballos, as unnecessary as inopportune, was the first of the two capital sins that the Real Madrid player would commit.
The goal spurred the Portuguese team, who realized that if he scored a goal he could make things very difficult for Arsenal, and it was Helton, with a quick serve from his goal for the counterattack, who started the comeback. The ball flew long before meeting Ceballos's head, who, instead of clearing it forward or to the side, combed it loosely backwards for Rafa Silva to dribble comfortably over Leno before scoring the second.
Arteta reacted by taking the Spaniard out of the field and Willian, who was one of those who entered with Thomas, combined well with Tierney so that he, after a feint, shot the Benfica goalkeeper with a shot to the long post. However, and despite the Gunners having almost half an hour to get back in front, they waited until the 88th minute for Saka to put another ball, this time bypass, which the Gabonese headed to the back of the net to seal the go to round of 16.
Photos from as.com