Antoñín returns to La Rosaleda, a cursed field for Málaga
Málaga, who have not won in their fief for four months, receive a Rayo that has added ten of the last twelve points away from Vallecas.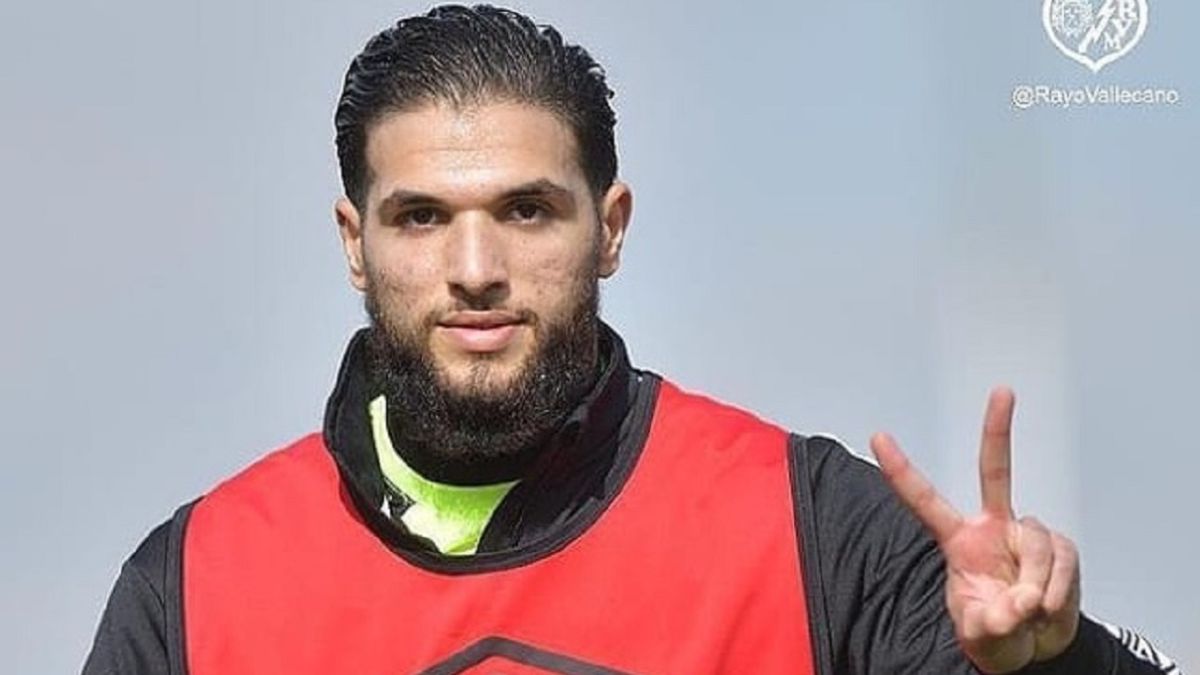 Málaga returns to its valley of tears at La Rosaleda, where it has not won for four months, to face Rayo, which has added ten of the twelve points at stake during its last four outings, including the spectacular comeback in the Espanyol field (follow the game live on As.com). The Costa del Sol, the worst team in their fiefdom, along with Sabadell, only have eleven points out of 36. In this scenario Antoñín returns to face what he qualifies as the "team of my life". This player was transferred last year by Malaga to Granada for 1.5 million euros, money saved the blue and white club from being 'another Reus'.
Málaga, which celebrates the first anniversary of the very happy dismissal of Abdullah Al Thani as president by court order, needs the points to avoid complicating life. They have only won one of their last nine games. To remedy Pellicer will bet on an eleven with speed on the wings with Joaquín Muñoz and Yanis and better forcefulness behind. Luis Muñoz will return after having recovered from his foot injury. In point, Pablo Chavarría again. In the goal, Dani Barrio is supposed to play his second game in a row.
Vallecana power
Rayo has been away from Vallecas since December 2, 2020 without kneeling down. Something that has turned the tables and that the franjirrojos are, today, one of the most fit teams at home. Since that defeat in Butarque, Iraola's men have won two wins (Mirandés and Espanyol) and two draws (Girona and Cartagena). What's more, calendar ironies, this will be their second consecutive date away from home.
Iraola, as usual, will not give a call for the La Rosaleda clash. However, two important returns are expected, those of Catena and Trejo, fundamental pillars of the Strip, which closed the cycle. That is precisely the reason why Saveljich is dismissed. The doubts about who will be the tenant of the Rayista goal are added to those of the forward. Guerrero fulfilled his debut as a starter in Cartagonova and Qasmi squeezed his minutes as a shock, scoring the final 2-2.
Another candidate for the attacking point is Antoñín, Rayo's top scorer, who has six goals. The 'prodigal son' will be one of the great assets of the Vallecanos to try not to definitively drop from the fight for direct promotion. Currently at ten points.
Aces to follow:
Joaquín Muñoz. Málaga needs their dribbling and verticality to bring freshness to the attack game.
Álvaro García. He celebrated his centenary with the Strip giving an assistance. He has five and is the one who serves the most goals in the team. It's sweet.
Details of the match
Maximum penalties. Málaga has been running for 36 consecutive games without a penalty in favor. Is it guilty of the VAR or that it attacks rather little?
Play at home. La Rosaleda is a psychological slab where the team crashes. Needs to break free.
Goalkeeper. Iraola is alternating Dimitrievski and Luca under sticks. The coach says he does not have a starting goalkeeper, so it is an enigma to know who will occupy the goal today.
Visitor powder. Al Rayo's goals fall from his pockets at home. He has scored seven goals in his last three outings, two against Mirandés and Cartagena and three to overcome Espanyol.
Registrations and registrations
Málaga. Benkhemassa and Luis Muñoz, recovered from their injuries, are available.
Lightning. Saveljich is dismissed by penalty. Trejo and Catena are back.
Photos from as.com