Ansu, nominated for the Laureus
He does it in the status of revelation athlete of the year. Challenge giants like Tadej Pogacar, Mahomes, Thiem, Joan Mir or Iga Swiatek for the award.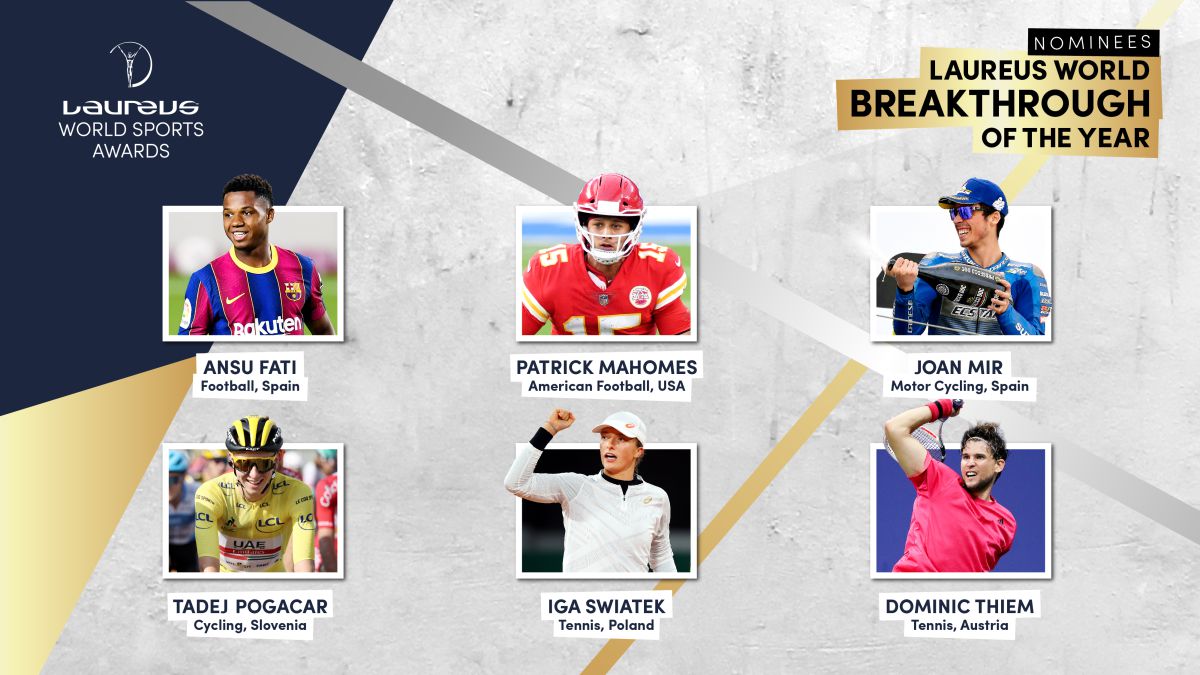 Ansu's thunder sounded loud in 2020. So much so that the Academy of the Laureus, known as the Oscars of sport, have nominated the Bissau-born forward as a contender for the revelation athlete of the year award. Despite being injured at the start of the season, Ansu's accumulation of precocious records has attracted the attention of the academy, which has decided to put him on a select list of athletes of the stature of Tadej Pogacar, spectacular and surprising winner of the Tour de France; Patrick Mahomes, quarterback for the Kansas City Chiefs finalists in the Superbowl; Joan Mit, Moto GP world champion; Dominic Thiem, winner of the 2020 US Open; and tennis player Iga Swiatek, Roland Garros champion.
Ansu accumulated precocity records in the 2019-20 season. After becoming the second youngest player in the history of Barça to make his debut with the first team in the League, he was also the youngest player in the history of the Club to score a goal in the League. Subsequently, he was the youngest to start at the Camp Nou, and in the same duel against Valencia, he would become the youngest to score and attend the League and the youngest scorer at the Camp Nou. He also reached records in the Champions League: he was the youngest to make his debut with Barça and the youngest scorer in the history of the competition with his goal against Inter, of which, he always told, he was impressed by the silence. He scored the goal at 17 years and 40 days.
Recently, Ansu Fati was the second classified of the Golden Boy 2020, the prestigious award given each season by the Italian newspaper Tuttosport. An award in which journalists choose the best U21 footballer from all over Europe and which, finally, went to Erling Haaland, with 302 points. In 2020, Messi was the winner of the Laureus for best athlete ahead of Rafa Nada, Marc Márquez, Kipchoge or Tiger Woods.
Photos from as.com