Another missed opportunity
It went from more to less in the match against Huesca, where he returned to the league title after seven games: he did not shoot on goal, but left details.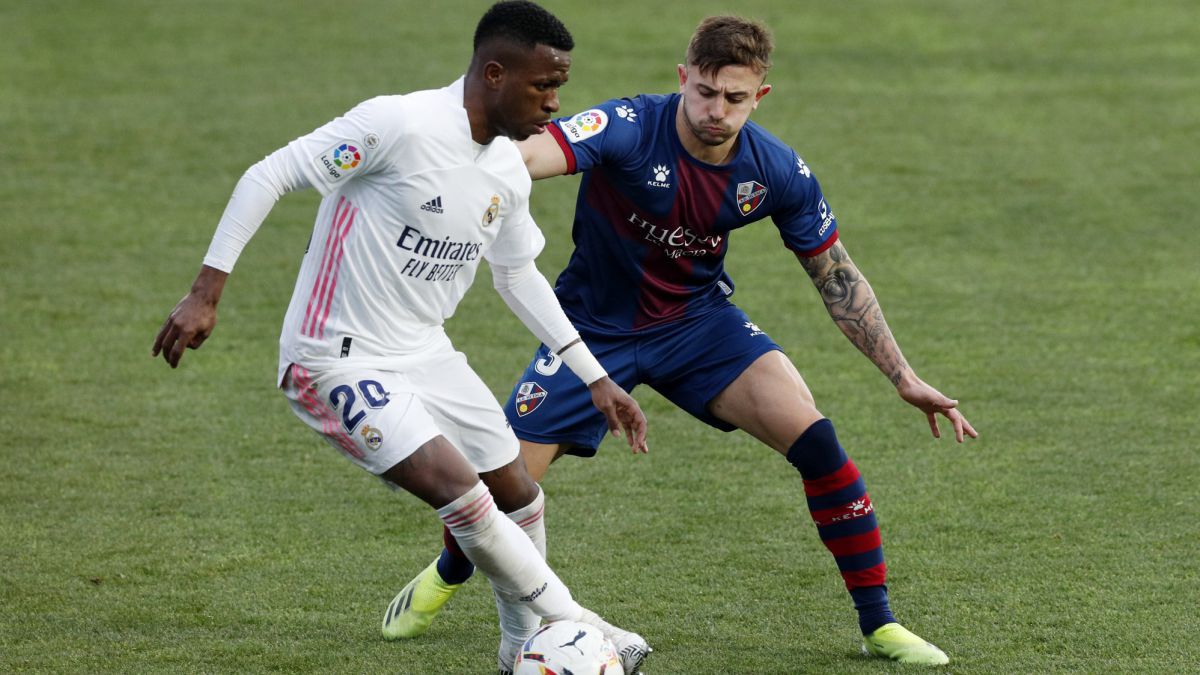 Vinicius Junior (20 years old) again wasted a new bullet in El Alcoraz. The Brazilian returned to be a starter in the League after nine games, against Athletic at Alfredo Di Stéfano (game played on December 15), but did not have an outstanding performance until the 78th minute, when he was replaced by Mariano : To give an example, he did not shoot a single time between the three sticks. The only time he did it, he had started in a more advanced position and they signaled an offside via VAR.
Everything was in favor of the young Brazilian: he returned to the starting position, formed a trident with Benzema and Asensio (the Balearic begins to remember the differential player starting from the right before the injury in the 2019 preseason. He had meters to exploit his ability and his speed, but remained in his effort (undeniable throughout the match he played), and his desire to pull the team forward generating danger for his wing (he made a formidable play in the 13th minute). He wanted to emulate the dazzling player he was before the injury in March 2019 against Ajax. Until then, the team had thrown itself on its back, making memorable plays culminating in a goal (e.g. Benzema's goal against Ajax in Amsterdam).
Before Huesca it did not hurt him to face his rivals, challenge them and go towards the goal of Álvaro Fernández. Green shoots in the young player. But he missed hitting, something that penalizes him too much. Álvaro Benito pointed out in the narration in Carrusel Deportivo that it seemed that they want to 'Europeanize' him, starting with Benzema (yesterday he only gave two passes, according to Opta, for three from the Brazilian to the French), following by Zidane, but that what had to be to do was to let him be "in his own way." The coach wants the young Brazilian to manage speed, overflow and above all, goal. The first two he knew how to use well during the first part. In the second, the Brazilian went from more to less, until he was replaced… 444 444
Some of his numbers from yesterday are not statistically bad: he suffered four fouls, committed two, recovered five balls, but lost 15 (an average of one recovery for every three losses), averaged 38% good dribbles, gave 29 good passes from 35 attempted (82.85%), of which 12 went to Kroos. Little by little, Vinicius recovers sensations, but does not take advantage of his opportunities. And that in a team like Madrid takes its toll: it is not enough just with desire and effort. The door has to be pulled down.
Photos from as.com