Another goal from Djuka and Mariño's safety finish with Málaga
Sporting suffers to achieve the three points against a rival who raised a very intense game but found a strong local defense.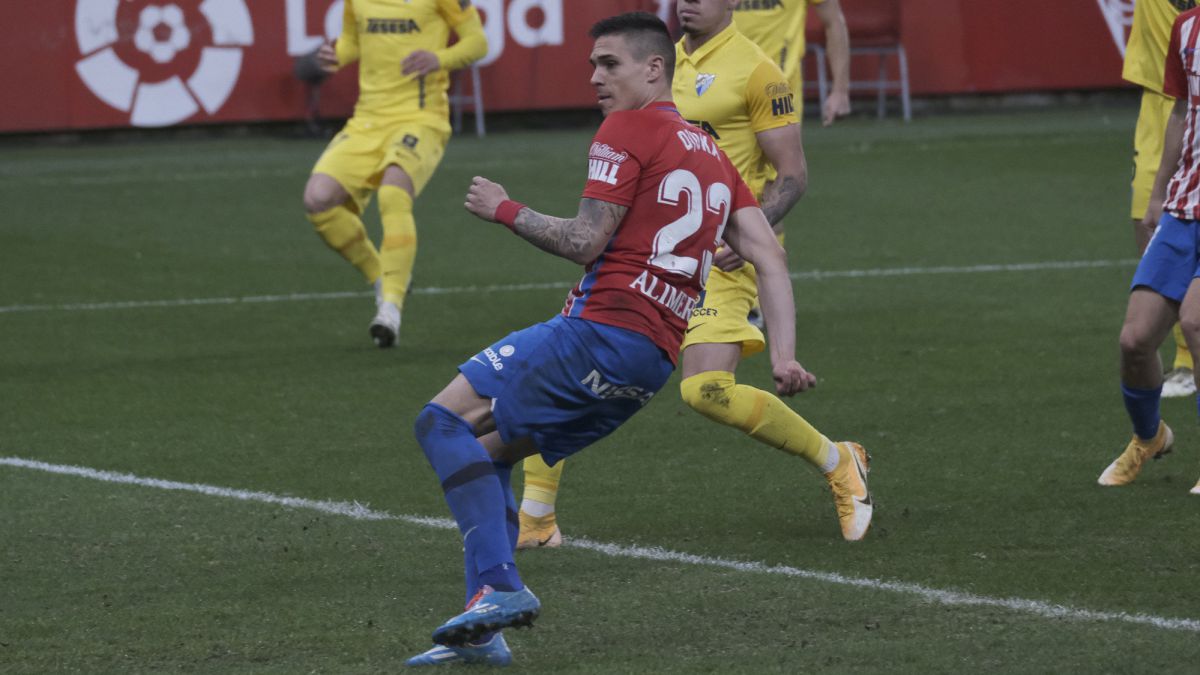 A new goal by Djurdjevic gave Sporting three points against a Málaga who played a great first half, dominated the game more but did not hit their chances while the Gijón did, with one of the few they had.
Málaga is one of the best away teams and in El Molinón they came out to demonstrate it from the kick-off by putting a fence around the goal defended by Mariño to the point that the first four minutes were played in the vicinity of the local area.
Málaga was about to go ahead on the scoreboard in a launch from outside the area by Rahmani to which Martiño responded with a spectacular stretch that avoided the goal to the amazement of the people from Malaga.
Sporting responded with a quick counter that left Manu García on the edge of the area from where he tried to surprise Dani Barrio, a goalkeeper from Gijón and trained in Mareo who defends the goal of Málaga and who responded well to the rojiblanco's shot.
Halfway through the first half, Sporting began to shake off the Andalusian dominance and approached the rival goal with more danger, although the defense and the visiting goalkeeper were very attentive to any action.
Before halftime, Málaga enjoyed another chance, although this perhaps unintentionally when Quintana headed back a corner and the ball went out a few inches from the post before the shocked face of the sportinguista goalkeeper.
Málaga did not take advantage of the chances they had in the first half and found themselves with a goal against in the second minute of the second after a great action by side Guille Rosas who dribbled into the area and took a great cross for Djurdjevic scored at will in the face of the passivity of the centrals.
With the goal, Málaga decidedly went on the attack in search of a draw and returned to lock up Sporting in their field, although the Gijoneses defended themselves well and when they had the ball tried to touch so that the minutes went by and looking for a counter.
The referee whistled a penalty by Babin's hand, but after consulting the VAR he revoked his decision since it is clearly seen that the rojiblanco center-back has his arms completely glued to the body.

Photos from as.com