Androni will not go to the Giro and Gianni Savio explodes: "It's an infamy"
Speaking to OA Sport, the Androni-Gioccatoli manager regretted that his team was not invited to the Giro while others such as Vini-Zabú will attend the race.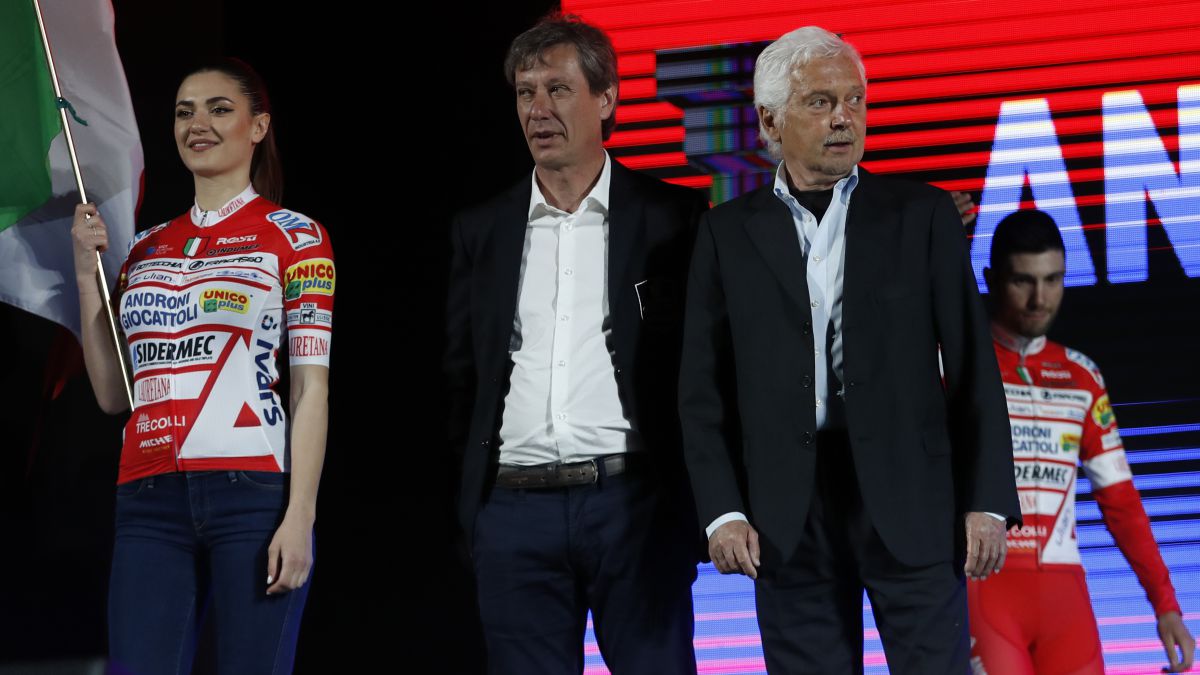 The announcement of the invited teams for the 2021 Giro d'Italia has caused great discomfort in one of the great teams of the transalpine country: Androni-Giocattoli Sidermec. Gianni Savio's squad has been the protagonist in the last editions of the corsa rosa and last year he took the podium of the event with Simon Pellaud as the winner of the flying goal classification and with Mattia Bais as the most combative cyclist, in addition to having shone with Fausto Masnada in the 2019 edition.
In statements to the OA Sport portal, Savio charged harshly against the organization of the race for leaving them out. "It is a true sporting infamy. The reason I say this is that we have valid numbers to be invited. In the last four years we have been the best Italian professional team in the UCI ranking and also in the Cycling Cup, where we were second after the UAE. In addition, last year we got on the podium of the Giro with the Pellaud and Bais awards. Two years ago we won a stage with Fausto Masnada and we have a real project, since cyclists like Masnada, Ballerini, Cattaneo have come out of our team , Vendrame, Iván Sosa and a certain Egan Bernal. Many talk about projects, but we talk about concrete data ".
Gianni Savio's anger is centered on the invitation that the Giro has granted to the Vini-Zabú. "If they had invited Eolo-Kometa, Bardiani-CSF and Arkéa, we would have taken note. Eolo is a world-class powerhouse and entered cycling as a sponsor of RCS races. Bardiani has more history than us and has made great signings. like Visconti or Battaglin. But Vini-Zabú has lost its best cyclists and they are inferior to us in the UCI ranking and in the Cycling Cup. They have no young talent, they have no project for him ... Something is not going well and for that we cannot remain silent ".
In fact, Savio himself questions the continuity of the team after not receiving the invitation to the Giro. "I don't know. If I have to live in an unjust system that makes shameful decisions, I don't know if I want to continue. I will think about it. I am not saying that we leave it but neither that we are going to continue. I am combative, but I do not want to be Don Quixote against the mills. If this system is based on shameful decisions, I don't know if I am interested in staying. There is something wrong. I consider myself one of the last romantics in cycling. But unfortunately money has eaten everything up. "
Photos from as.com