André Silva, better than Haaland
The Eintracht Frankfurt forward has two more goals than the Norwegian in the Bundesliga. The Portuguese equals his best goalscoring figure in a season.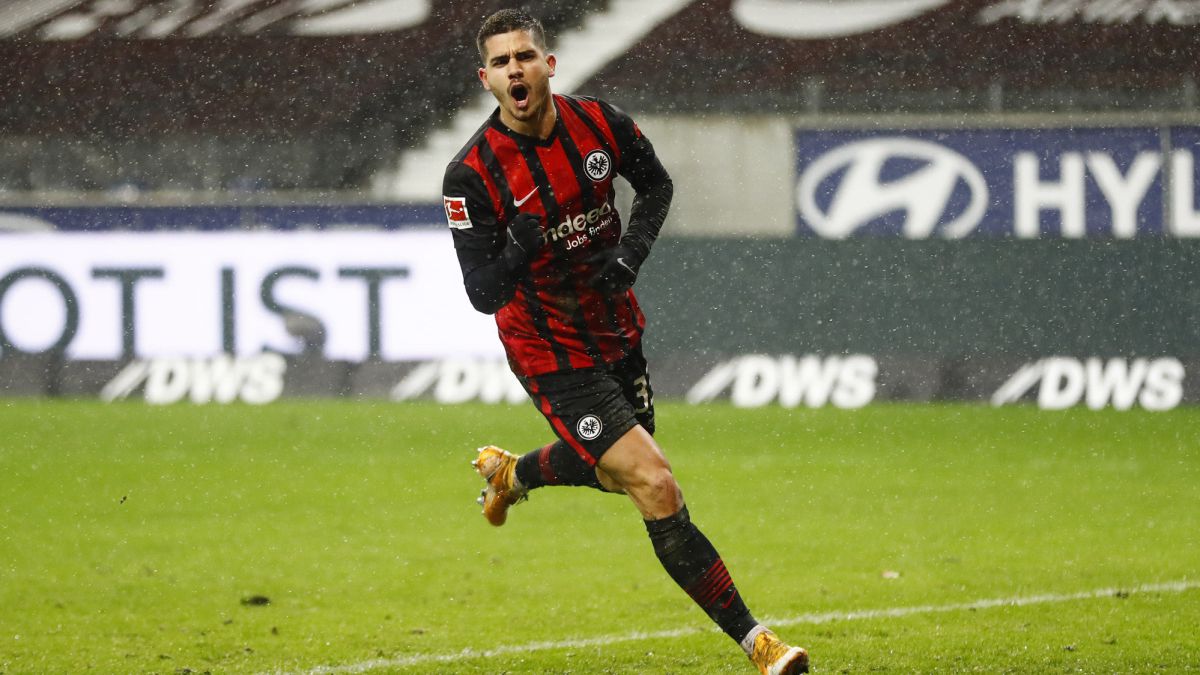 André Silva has found his goalscoring habitat in Germany. The forward is experiencing his best football season since leaving Porto thanks to the 16 goals he has scored for Eintracht. A figure that makes him the second top scorer in the Bundesliga after Lewandowski, 24 goals, and surpass Haaland's 14 goals. The Borussia Dortmund footballer counts his Bundesliga games (14) by goals. Behind them are Kramaric and Weghorst with 13 targets.
The Baguim do Monte striker has found himself again with the goal in Germany. André Silva's name started to sound strong in the 2016/17 season when, at the age of 21, he scored 16 goals and gave six assists in 32 league games with Porto, so much so that Milan decided to make an investment of 38 million euros in his signing. His time at the rossonero club is remembered with more pain than glory, having scored two goals in 24 Serie A matches.
The Portuguese sought to regain sensations and left on loan to Sevilla in 2017 where he debuted with a hat-trick in his first league game against Rayo. His streak continued with four more goals: a double against Real Madrid and a goal against Levante and Eibar. Then came a four-game drought that cut against Valladolid and another of seven games stopped with a goal against Levante. Until his scoring nose was completely turned off and Nervión left through the back door accused by Caparrós, then Sevilla sports director, of faking an injury. The footballer missed nine games due to patellar tendon problems.
His arrival at Eintracht in 2019 was a breath of fresh air for his career. With the Eagles team he scored 12 goals in 29 Bundesliga games. André Silva has maintained his love affair with the goal this season with 16 goals in 18 games, all of them starting from the start. The Portuguese has not been nervous despite the arrival of Jovic and continues to score goals remembering that player whom Cristiano designated as his successor.
Photos from as.com