"Sainz and Alonso will be McLaren's rivals this season"
Ricciardo spoke to the media after the presentation of the McLaren MCL35M. "I signed for three years, I have nothing to hide, and it is long enough to win."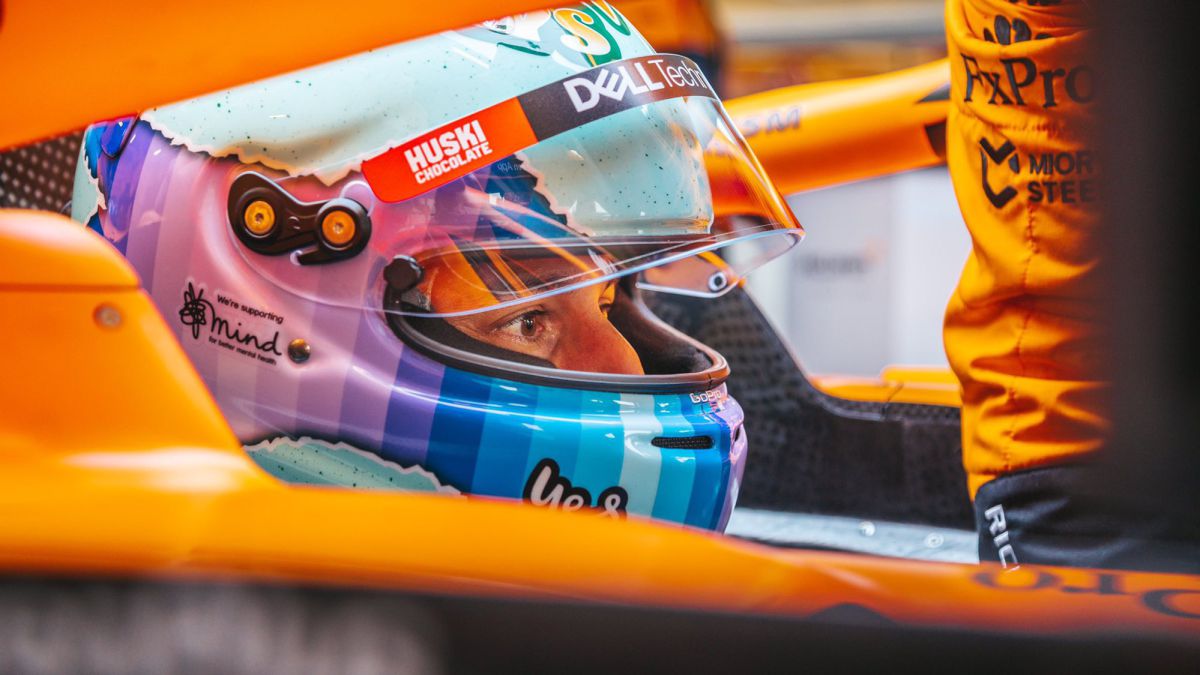 "I don't see myself, but I guess I'm live," said the signing on the Zoom connection, and his new teammate, Norris, replied: "You are radiant, Daniel." The first participation of Daniel Ricciardo (Australia, 31 years old) as a McLaren driver before the media had a presentation that lived up to… his fame as a joker. With seven victories in F1, Ricciardo faces a common enemy of drivers: decisions. He left Red Bull, he left Renault, he ended up at McLaren. Three cars in five years. If you get it right, you will win again. If you fail, your choice will weigh. About that he chatted with journalists in a virtual meeting. In addition, this Tuesday he climbed the MCL35M at Silverstone for the first time during a filming day.
— Has nearly 200 experience grand prizes but is now the new one, what can you learn from Norris?
— It's fun, I'm the most experienced driver in F1 here, but Lando has more experience than me at McLaren. There are things I can learn from him regarding integration into the McLaren family. Whenever you have a partner there is something to learn, be it work ethic or technique. I am confident in my possibilities, but I am also open and if I see something from Lando that I can use to improve, I will. Lando and I have a similar approach, we both love our work and are not afraid to show it. The combination is good, but the competition on the track will be tough, fought
— How do you see the rivalry between McLaren at Ferrari in 2021?
— Last year there was rivalry against almost every team. Most of them finished with podiums, so there is a more intense fight. Mercedes is in front and the rest of us try to get closer. Be it Ferrari, or another team, it will be intense. They have Carlos, who was at McLaren. But any team can have podium options again. I hope my motivation and experience will play an important role.
— Do you expect Sainz, whom he replaces, and Alonso, his relief at Alpine, to be rivals? And do you see yourself on the podium this year? 444 444
— Yes, to both questions. I have the ambition to be on the podium with McLaren. They did it last year and I maintain that it can be done this year, although it will not be that simple. Carlos and Fernando will be rivals, from different teams. I know Renault well and I also expect it from Carlos at Ferrari. At the same time I find it exciting that Fernando is back in Formula 1.
— What is your goal at McLaren? How long did you sign?
— I'll say it, I have nothing to hide. They are three seasons. (Until now, according to the official version it was 'a multi-year contract'). Enough time for this to work. When I spoke to McLaren in 2018, Andreas (Seidl) and James Key were not there yet. They were still trying to rebuild its structure and they have already succeeded. I am a piece of the puzzle. I'm still waiting to get in the car, but it seems like the right place.
— Why are you betting on McLaren?
— Leaving Red Bull or Renault was what I thought was right at all times, you never know for sure what will happen. Coming to McLaren, faced with the rule change, is also correct. The next era of Formula 1 may upset the order of the grid and from what I know, so far, I'm excited to be at McLaren. Andreas is heading this ship in the right direction. I already worked with James Key at Toro Rosso in 2013 and I'm happy to do it again. They are expanding, they do what it takes to fight for titles. Let's go for it.
— What do you find more difficult when you change teams?
— The hardest part is fitting. Integrate yourself, not only as a pilot but among engineers, in strategy meetings and others. I have already had many meetings in Woking, not only with my engineer but with the entire racing team. More than being the pilot, the important thing is to feel heard and integrated. And also the most difficult.
Photos from as.com